When we visit galleries spaces during exhibitions, we often find ourselves in a space that is re-designed for the purpose of a particular show. For example, sometimes we have to enter into a dark room in order to see an installation or a piece of video art; sometimes, space is emptied for the purposes of performances (i.e. Marina Abramovic's exhibition 512 Hours at Serpentine Gallery). During the Jim Naughten exhibition at Klompching Gallery, the visitors will not see a clear space or a dark room. But they will be provided with a stereoscopic viewer in order to visually perceive wonderful images that are part of the Naughten's last body of work, and that will be presented at Klompching Gallery during the exhibition entitled Animal Kingdom.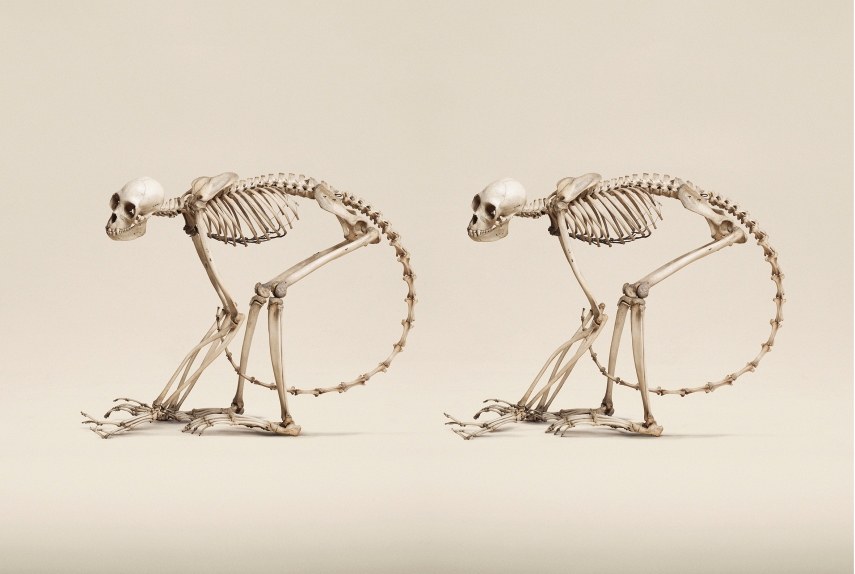 Fascination with the Natural World – The Art of Jim Naughten
Jim Naughten is a photographic artist. He was awarded a painting scholarship to Lancing College and later studied photography at the Arts Institute of Bournemouth (both in the UK). Naughten's work has been widely featured in exhibitions across Europe and the US and includes a solo show at the Imperial War Museum and group shows at the Royal Academy of Art and National Portrait Galleries in London. Since collecting fossils as a child, photographer Jim Naughten has always been fascinated by the natural world. Now a renowned photographer, he has started to experiment with stereography and has turned to his boyhood interest, gaining access to some of the world's most prestigious natural history museums. He has spent a year engaging with collections from the Grant Museum of Zoology, Oxford Museum of Natural History, Cole Museum of Zoology, Museum of Life Sciences, Bristol Museum and Art Gallery, Powell Cotton Museum and the Horniman Museum and Gardens; gathering images and overcoming technical challenges.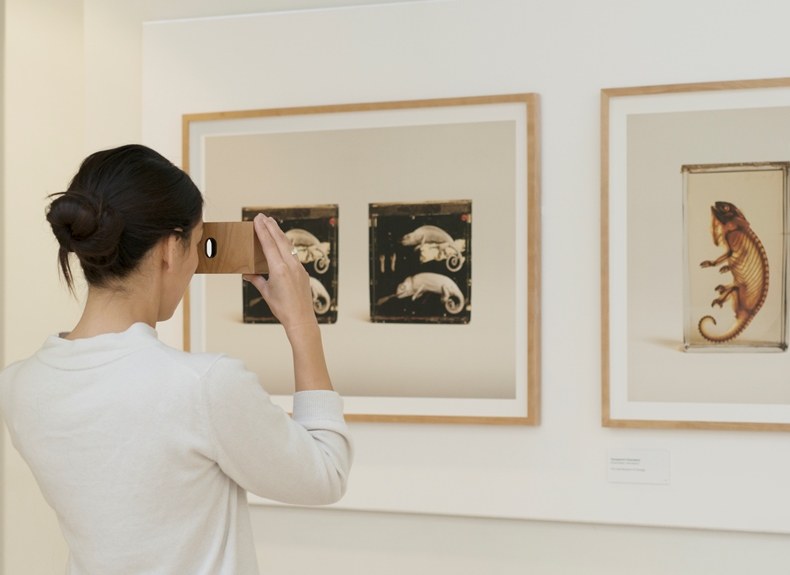 Animal Kingdom
Animal Kingdom, the artist's most recent project, explores Victorian and Edwardian Natural History specimens held in museum collections. The images are fascinating when viewed in two dimensions, but are transformed and brought to life through stereoscopy – a technique developed in the 1800s to create the illusion of viewing images in three dimensions. Stereoscopy was the first form of 3D imaging, invented just before the advent of photography in the 1830s. British physicist Charles Wheatstone (1802–1875) was the first to demonstrate the principle of binocular vision: our eyes see slightly different flat images which are fused by the brain into a three-dimensional one. As Martin Barnes, Senior Curator of Photographs at the Victoria and Albert Museum, London says of the work: Viewing these photographs in stereo forces attention on a single subject, and the act of observation is necessarily solitary: one subject to one viewer at a time. Relative scale of the specimens becomes ambiguous and the experience is akin to being absorbed while looking down a microscope.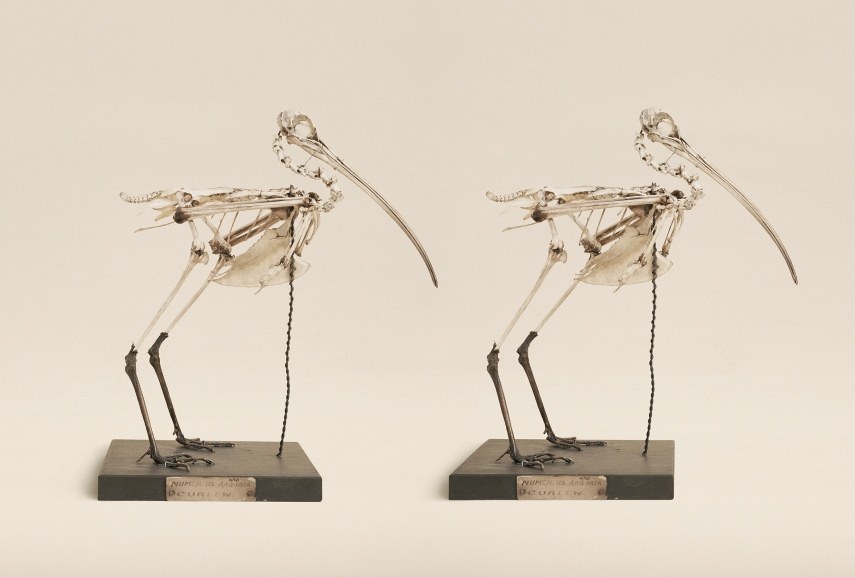 Jim Naughten Exhibition at Klompching Gallery
The photographs presented in the show are individually coherent, but form part of a typology, a comparative study of types echoing museum classification systems such as Marine, Reptile, Mammal, Avian and Primate. The monograph Animal Kingdom will be published and distributed by Prestel, released in April 2016, and will coincide with exhibitions in New York and London. Don't miss this exhibition! Animal Kingdom will be on view from April 20 until May 28, 2016 at Klompching Gallery in New York. From May 3 until May 14, 2016, the show will be on view at KK Outlet in London.
Featured Images: Jim Naughten - Colobus; Jim Naughten - Transparent chameleon; Stereoscopic viewer; Jim Naughten - Rabbit; Jim Naughten - Atlantic Octopus. All Images © Jim Naughten, Courtesy of Klompching Gallery.