When you are 13 years old, and you find birds very interesting, and drawing and depicting these birds even more interesting, two things are obvious. One, you definitely love nature and all nature's creatures - particularly birds, in this case. Two, you are definitely an art lover, and, possibly, even an artist to be. So, if we were around this rare 13-year-old boy, that you don't see very often these days, we would have probably told him: you go, son, pursue your dreams, stay as much outside, in the nature, let the beauty of this world overcomes you - perhaps, one day, you'll find the way to express that beauty through anything you'll do. Heck, perhaps one day you'll become a well known artist! So, we weren't around Jim Starr when he was 13 - and that's probably a good thing - but he sure pursued his dreams and became a grown man that loves nature, and that loves art. He became an artist. And fruits of his artistry will be on display at Coningsby Gallery during October.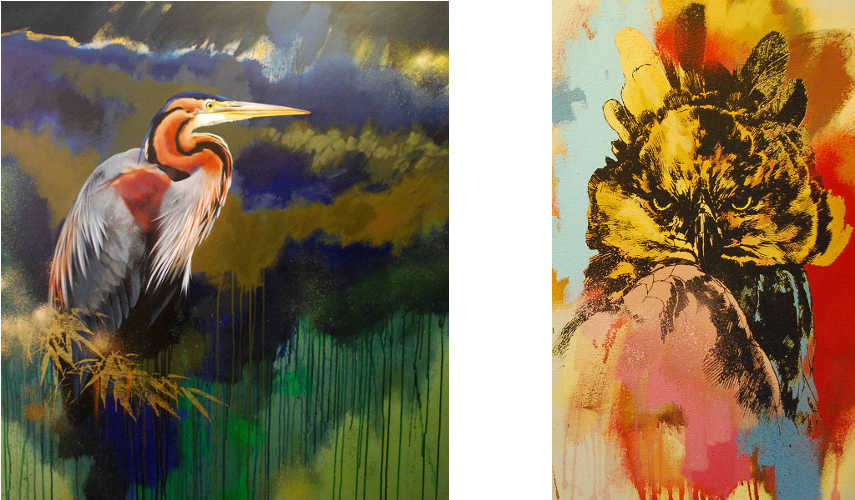 Birds and Pin Up Girls
When you look Jim Starr's paintings, you'll get the idea of how much he actually loves nature. Out of 20 works that will be shown at his Birds of Paradise exhibition at Coningsby Gallery, many are depicting spoonbills, eagles or herons. Along with the "final results", that is, final versions of paintings, there will be a lot of Starr's sketches as well, that he made when he was on the field, watching birds. Apart from birds, other paintings feature glamorous pin up girls. When you see Starr's paintings, it is obvious that he was influenced by street art and graffiti culture. However, Jim Starr was actually trained as an artist at the Chelsea London Institute, and he holds a degree from Kingston University, as well. So far, during more than 15 years, he had more than 90 exhibitions in the United Kingdom, and he also had his paintings and prints appear at auctions alongside with works by some of the most famous contemporary artists in the world.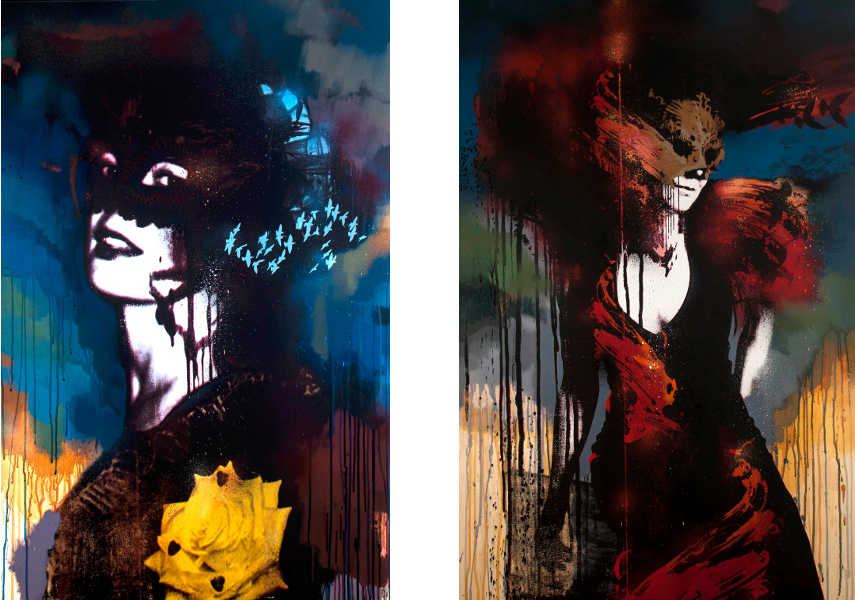 Jim Starr's "Remix"
When you think of Jim Starr's style, it somehow refuses to be categorized. He uses multiple techniques, from original screen printed material and photography, to collage and free-hand drawings. When he finishes some larger piece on acrylics, using spray paint, his work is usually not done yet, as he often prints these pieces on canvas, and then modifies them. These works on canvas could end up being very complex ones, as Jim Starr is using anything from five to 40 layers in order to apply different effects to his paintings - these works could be edited for many months after they are "finished" on acrylics. This way, Starr is creating something that he calls a "remix", or a completely hybrid approach to art making. His influences, apart from street art, vary from nature itself to pin ups and pop art.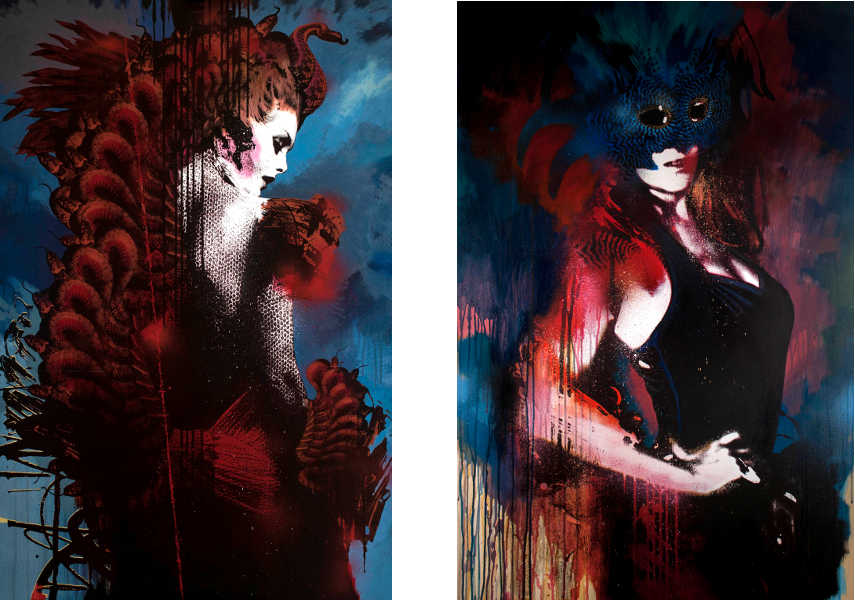 Jim Starr Exhibition at Coningsby Gallery
So, if you are interested in seeing Jim Starr's art, you should hurry, as his exhibition Birds of Paradise is already on its way! Birds of Paradise was opened on Monday, October 12th, and you have time until October 24th to see it, as it will end then, at Coningsby Gallery in London. The gallery is open Monday to Friday from 9 AM to 6 PM, and from 10 AM to 5 PM on weekends. The address of Coningsby Gallery is 30 Tottenham Street, London, W1T 4RJ.
Sign up for My WideWalls for FREE and be up-to-date with contemporary and street art.
All images courtesy of Coningsby Gallery.