One of the most compelling, inventive, and multi-faceted artists working internationally today, Jimmie Durham has been exploring the potential of art to question ingrained cultural belief systems for more than 45 years. Drawing upon his Native America heritage to create potent works that challenge and deconstruct Western hegemony, his rich and versatile artistic practice can be seen as an extension of his political activism. The first U.S. retrospective of this acclaimed artist, poet, essayist, and political activist will soon be coming to the Walker Art Center. Titled Jimmie Durham: At the Center of the World, the exhibition will feature around 175 works from the artist's expansive practice, including sculpture, drawing, collage, printmaking, photography, and video from 1970 to the present.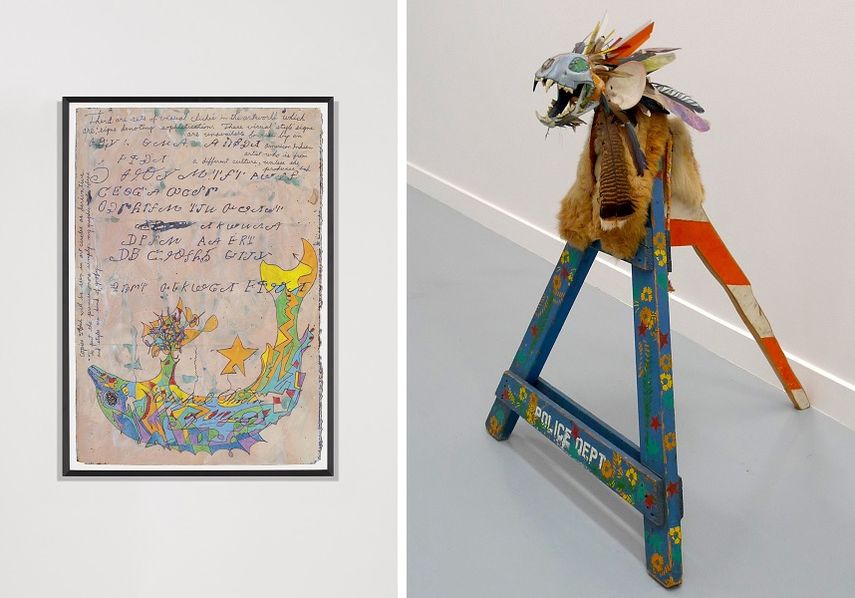 The Long-Overdue Retrospective
This long-overdue retrospective of Jimmie Durham at the Walker Art Center will explore the artist's engagement with vital questions of identity, appropriation, indigenous rights and cultural ownership. Describing himself as an "interventionist", Durham consistently made work that examines the notion of citizenship, the interface between art and activism, and the role of art and artists in society. Known for his use of language and distinctive wit, Durham creates work that provides a singular and vital perspective on such topics as genocide, exile and statehood. This survey will provide a valuable opportunity for the audience to gain a deeper understanding of the richly rewarding art practice of this complex and influential artist that spans across various artistic mediums.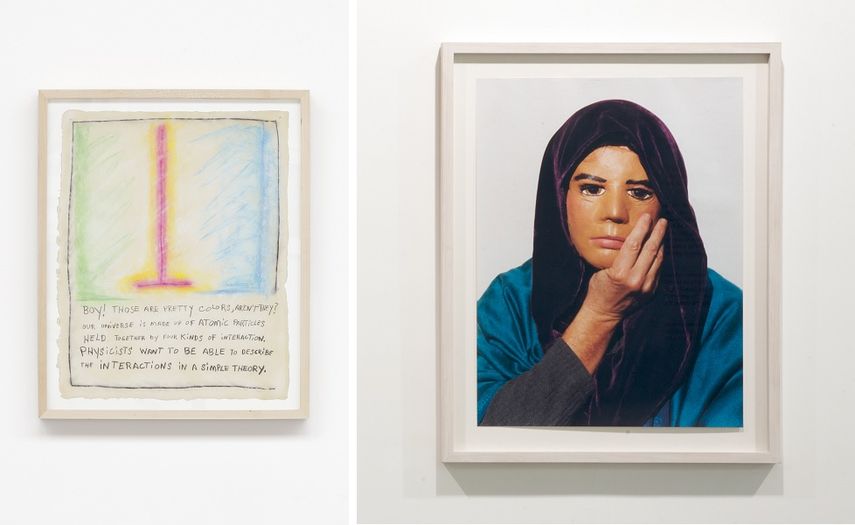 The Practice of Jimmie Durham
The work of Jimmie Durham remains connected to crucial developments in American art, such as found-object assemblage, appropriation, institutional critique, and the politics of representation. After living and working in Europe for a while, he returned to the US to become involved in the U.S. Civil Rights Movement and a full-time organizer in the American Indian Movement in 1973. He became part of the vibrant New York downtown art scene in the 1980s, yet he immigrated in 1987 – first to Mexico and then Europe, where he lived since 1994. Through objects, images, and words, the artist reveals the prejudices and assumptions of a Western-centric view of the world, subverting the historical Western paradigm of conquering nature through civilization and technological advancement. At the same time, he gave voice to alternative, non-Western modes of thought.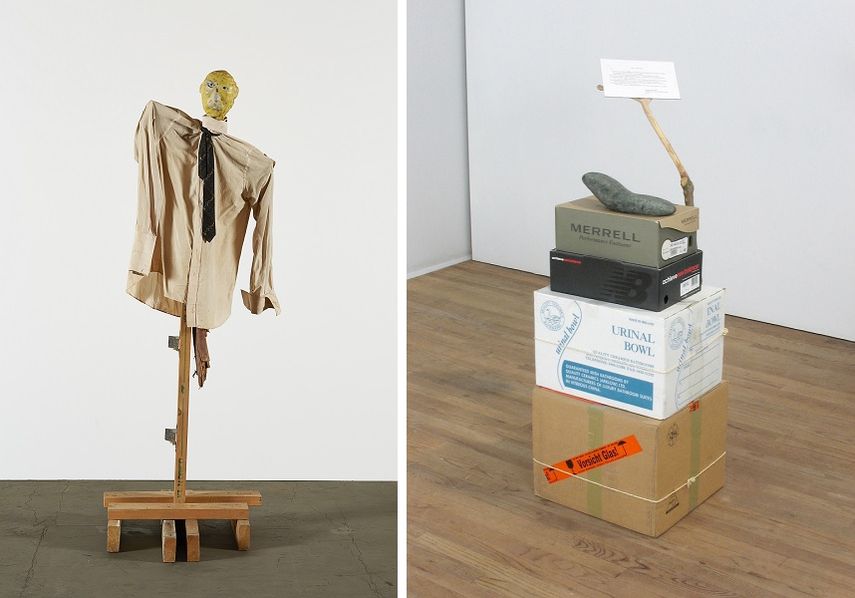 Jimmie Durham Art Exhibition at the Walker Art Center
The exhibition Jimmie Durham: At the Center of the World will be on view at the Walker Art Center in Minneapolis from June 22nd to October 8th, 2017. The exhibition will be accompanied by related programs such as the Opening Day Tour: Edgar Heap of Birds and Vincenzo de Bellis on Thursday, June 22nd from 5:30 p.m; the lecture Artist and Critic Lectures: Edgar Heap of Birds and Shanna Heap of Birds on Saturday, June 24th, from 2 to 4 p.m; and the lecture The Americans by Paul Chaat Smith on Thursday, August 31st, from 6:30 p.m.
Featured images: Jimmie Durham - Something…Perhaps a Fugue or an Elegy, 2005. Cameras, television, VHS player, amplifier, tripod, steel pipes, hardware, PVC pipes, plastic, rope, acrylic paint, pine, seashell, brass heads, cast marble-dust head, oak box, glass bottle, wood furniture parts, tree branches, tire, mirrors, metal lock, metal chains, lights, wires, plywood pallets, armadillo shell, cow skull and bones, ink on paper. 71 × 275 ½ x 63 in. (180 × 700 × 160 cm). Fondazione Morra Greco, Naples, Italy. Image courtesy of kurimanzutto, Mexico City; Various Elements from the Actual World, 2009. Acrylic and oil paint, Formica, gold leaf, wool  mittens, leather glove, various stones, paper, Egyptian wedding canopy, buttons made of mussels from the Mississippi River, shards of glass from Rome , chestnut wood, ink.  93 ½ × 118 ⅛ in. (250 × 300 cm). Collection of Lonti Ebers, New York City. Image courtesy of kurimanzutto, Mexico City; Untitled (On a Scale of One Through Ten, Recalcitrant Trends, Ill Wind, Seven Lines Indicating Various Colors and Trends, The Turquoise Line is Probably Indicative, Red and Blue Meeting, Water, Lightning and Anger,  Clearly, Not Everything Functions, Indications of the Frequent Escape Mechanisms of Clarity, From Normality..., More a Process Than a Beginning and an End), 2013. Suite of eleven drawings; graphite and pencil on paper. Two sheets, 11 ½ × 16 ½ in. (29.5 × 42 cm); two sheets, 16 ½ × 23 ¼ in. (42 × 59 cm); seven sheets, 20 × 28 ¾ in. (51 × 73 cm). Courtesy of the artist and kurimanzutto, Mexico City. All images courtesy of the Walker Art Center.