Jimmy Joe Roche is an artist whose work cannot be clearly classified or categorized. He uses a wide range of artistic media, but it's not the only reason why we find it is so difficult to put Roche's art into strongly defined forms of artistic expression. He is a video artist, painter, sculptor, performance artist, and his work can be labeled as surrealism, conceptual art. The countless issues his work tackles make a pure generalization of the artist's oeuvre impossible. Jimmy Joe Roche is probably best known for his provocative videos on YouTube. However, his work is much broader, and recently Roche began to experiment with other artistic media as well, such as sculpture. The upcoming Roche's exhibition at RARE gallery entitled Closed Eye Visions is the third solo show of the artist in this gallery.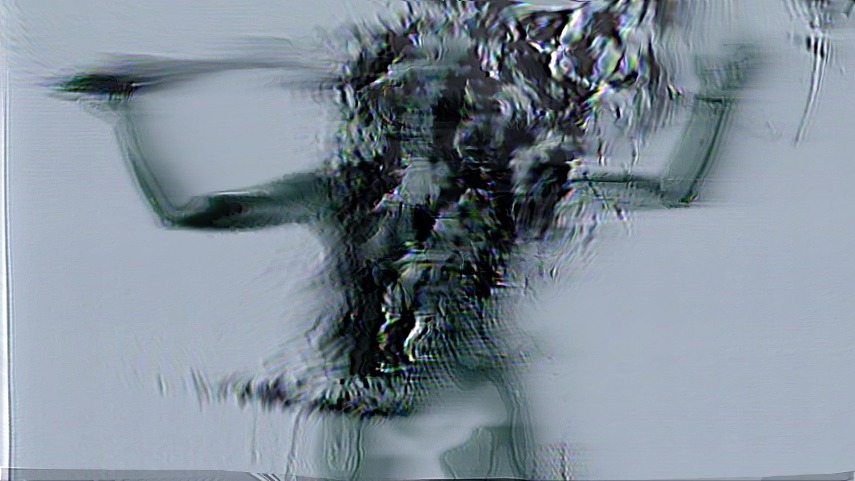 The Art of Jimmy Joe Roche
Jimmy Joe Roche became quite famous for his role as the co-founder of the Baltimore DIY arts collective, Wham City, through collaborations with electronic-techno musician Dan Deacon, and as a result of posting provocative videos on YouTube. These videos explore the fractured state of American culture through the realities and fantasies of the artist's own experiences. The videos are characterized by chaotic, schizoid and raw quality. They also expose the importance of electronic music in the artist's work. His videos have screened internationally in venues including the Royal Academy of Arts in London, Boston Institute of Contemporary Art. Although the video is probably the most important artistic medium in the work of Jimmy Joe Roche, he also uses other mediums as well. Many of his paintings and hybrid wall sculptures combine various biomorphic and Rorschach-like motifs and serve as conceptual talismans of the collective American unconscious. The art of Jimmy Joe Roche is engaged with cultural and aesthetic motifs that find their roots in Surrealism, Op art, cinema, performance, meditation, music, and the digital realm.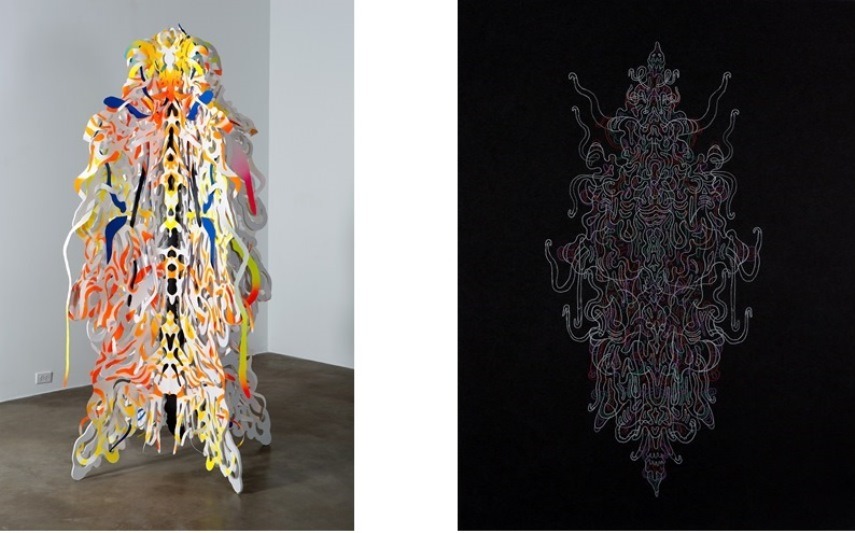 Closed Eye Visions Exhibition at RARE Gallery
The exhibition at RARE Gallery is the continuation of the multi-faced artistic expression that has characterized the work by Jimmy Joe Roche. The exhibition at RARE Gallery will show the artist's new video, a series of drawings and paper and wood sculptures. Midnight Ethereal Royal Texas Dripper is Roche's first fully free-standing sculpture, and the work is influenced by American visionary artist Charles Burchfield and German biologist/naturalist Ernst Haeckel, with elements of Tibetan and Native American motifs. This work merges totemic, mandala and organism-like elements into a single form. The artist's new video Leather plays with traditional narrative, video performance art, Structuralist cinema and contemporary digital glitch art. As a result, this hybrid video form represents the artist's ongoing conversation between video and painting, channeling the aesthetics of Stan Brakhage's Dog Star Man films and Steina Vasulka's videos, as well as paintings of Francis Bacon and Mark Rothko. Finally, Roche's drawings will also be on view. He is inspired by the surrealist practice of automatic drawing and writing.  During his creative process, he works quickly and erases nothing, simply letting his hand float and flow over the paper.  These drawings were made while Roche was studying Tibetan and Hindu motifs and practicing meditation.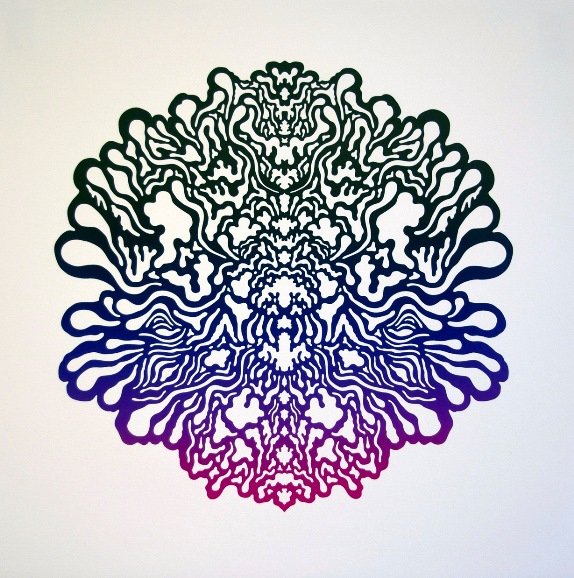 Jimmy Joe Roche at RARE Gallery
The exhibition at RARE Gallery is the third solo show of the artist in this New York-based art space. Jimmy Joe Roche is an extraordinary artist whose work exceeds the strict traditional division between artistic media. For all art lovers who are able, the exhibition at RARE Gallery is a must-see event. The show Closed Eye Visions will be on view from March 19th, until April 16th at RARE Gallery, New York.
Sign up for MyWideWalls, and be follow new developments in contemporary art!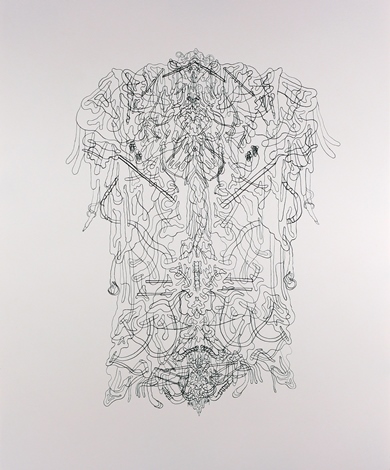 Featured Image: Jimmy Joe Roche - Midnight Ethereal Royal Texas Dripper (detail), 2014. Wood, painted hand-cut paper
All images courtesy of RARE Gallery.