Portraiture is a recurring, often favorite and a rather indispensable part of any form of visual art. It serves to tell the story of a subject the artist has had a certain relationship with. Other than being skilled technically, the artists have to have the ability to find that "something" in people using various psychological methods and to integrate themselves in a way that makes them easy to be trusted. We recently wrote about the works of Pieter Hugo (currently on view at Priska Pasquer) and the 7 Billion Others video exhibition, both documenting people from Africa and all around the world respectively and letting us know more about the world we live in and its beautiful diversity in personalities and lifestyles. Now, we are getting another great opportunity, through the controversial photography of Jimmy Nelson, coming to Bryce Wolkowitz Gallery.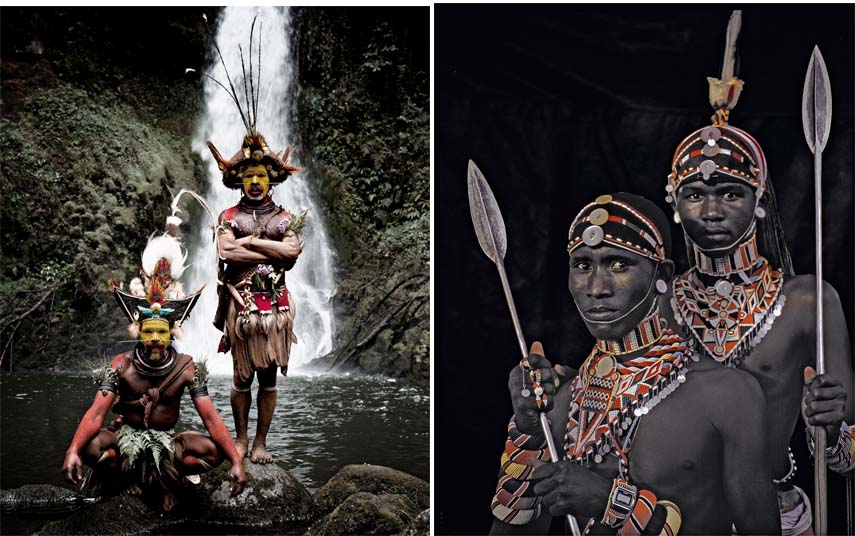 The Tribes
In an ongoing project, photographer Jimmy Nelson has been traveling for almost five years now, capturing the world's most imperiled and least known ingenious tribal peoples. In an amazing body of work, Nelson met over 30 tribes with 15 million members - from the Mongolian Kazaakhs and Tsaatan people, the Huli and Kalam of New Guinea to the residents of Marken and Terschelling in The Netherlands. This endeavor was inspired by Edward Sheriff Curtis' iconic documentation of Native American peoples and it aims to introduce to us a different kind of culture, symbolism, customs, rites and way of dressing.
Trying to emphasize the possibility of eradication these people are facing and coming across mixed feelings about the project itself, Jimmy Nelson's photography guides its subjects towards full personal expression and shows us the environment and the remarkable landscapes they live in. The photographer adjusted to their way of living, and even though he admitted to have posed and instructed his subjects in order to portray them more faithfully, Nelson underwent great lengths to bring us closer to the unknown and the inaccessible cultures so remote, yet so unique.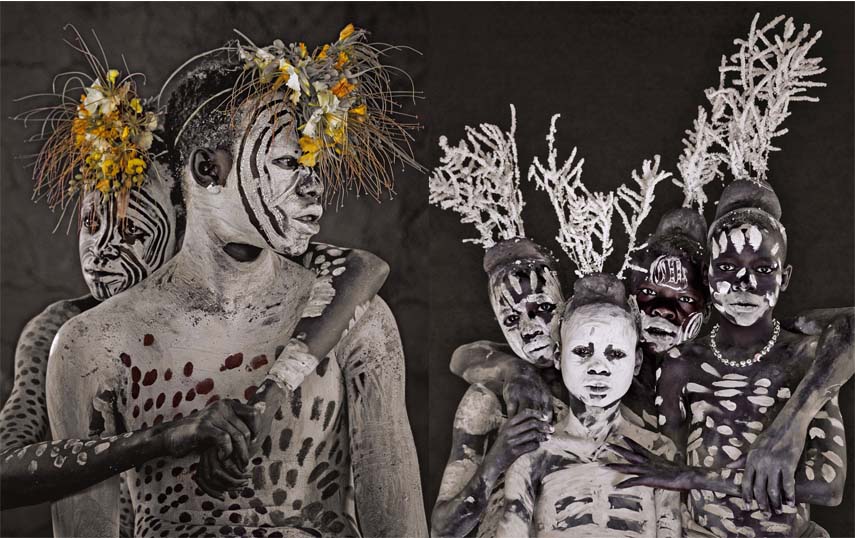 Jimmy Nelson
Jimmy Nelson is a British photographer. His interested in the camera medium started during his journeys as a child. Throughout his career, he worked in the fields of commercial advertising and photojournalism, where he was commissioned to cover many political and sociological topics, such as wars in Afghanistan and Yugoslavia. His book titled Literally Portraits of China, depicting the country's hidden corners, was a great success, crowned by a worldwide tour. Nelson's photos of tribes caused a fair bit of controversy, resulting in him being accused of glamorizing them and making them bear little resemblance to their actual state and conditions.
The images to be featured at Bryce Wolkowitz gallery will include those from Nelson's biggest work to date, a book titled Before they Pass Away. The exhibition of Jimmy Nelson photography will be hosted by Bryce Wolkowitz Gallery in New York, USA, from February 26th until April 18th, 2015.
For more breathtaking photographic portraits, sign up for My Widewalls!