In the latest edition of our Provoke! (NSFW) section, we bring you the analog photography of Czech photographer Jiri Ruzek (Jiří Růžek). This master of the nude was born in Litoměřice, Czechoslovakia now the Czech Republic, in 1967. His first call was music, since he played bass guitar in various music bands - he even attended Prague's Conservatory, but didn't see it through. He got his first camera in 1978, analog of course, and in 1995, his first nude photographic endeavors began. Jiri Ruzek's photography captured people, music bands and beautiful women. After a break of almost ten years, he undertook photography again in 2005 and continued his work in the field of artistic female nude, this time in a more serious, more curated manner.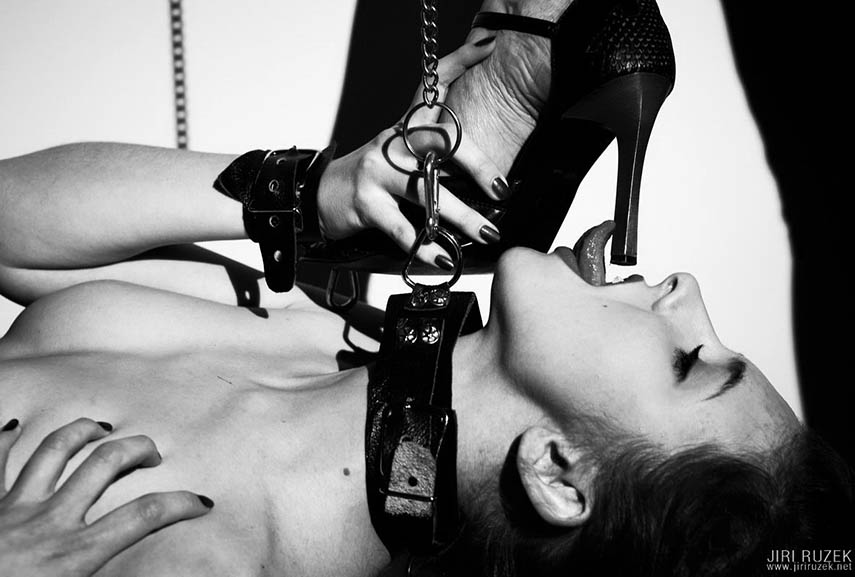 The Art of Jiri Ruzek
Jiri Ruzek's first exhibition took place in 2006 in Prague. Since then, he has participated in lots more, including many festivals in Czech Republic, such as Prague Photo in 2010. In 2011, his nude photographs were shown in Portugal, in a group exhibition titled Feminae. In 2009, Jiri Ruzek released his first photography book and won the Akty X Prize. In the last few years, he also expanded his artistry by doing videos as well. The year 2011 marked his return to analog photography, which he took along with the digital version. Jiri Ruzek is also known for his workshops held in his homeland and internationally, London and Tuscany, which get very good reviews from his clients and models. He also arranges private shootings.
Jiri Ruzek's Artistic Nudes
Jiri Ruzek's nudes are lustful, glamorous, sensual and curated. He mostly works in black and white, although his color photographs are no different, when it comes to quality and appeal. In his images, the models look relaxed, comfortable, playful. They often play with symbols of religion - and themselves - and they explore different sex games and positions. On the streets, they walk freely, and in an alluring environment of shadows, high contrasts and low lights, Jiri Ruzek's girls display their sexuality and enjoy their own erotica, and the one of others as well. They are not afraid, they invite you to play with them, they play characters and tell stories… The vintage impact of his analog photographs definitely add value to Jiri Ruzek's work, and we look forward to seeing more of it.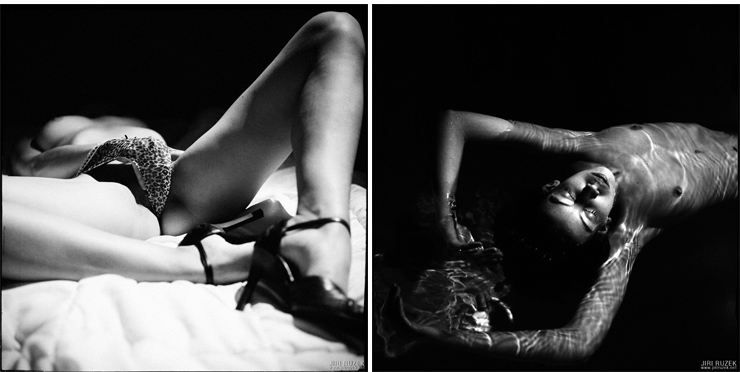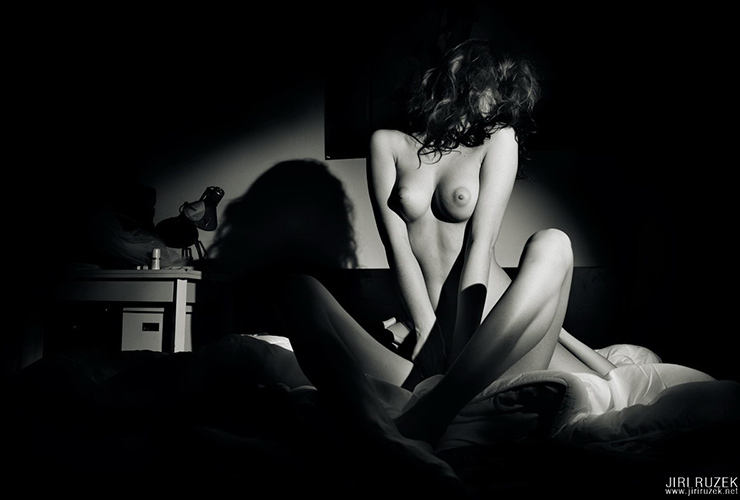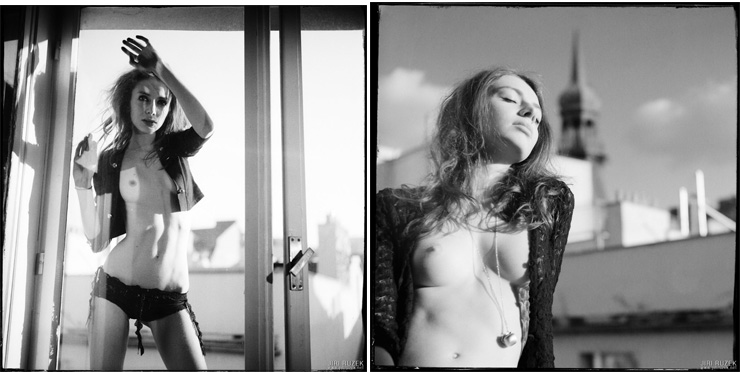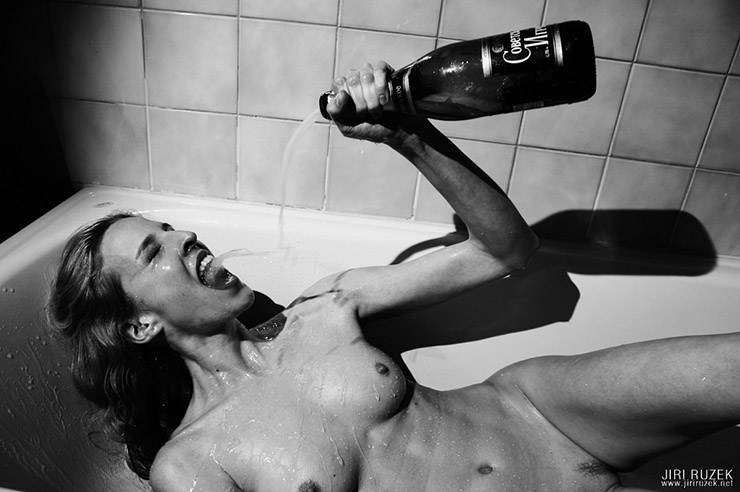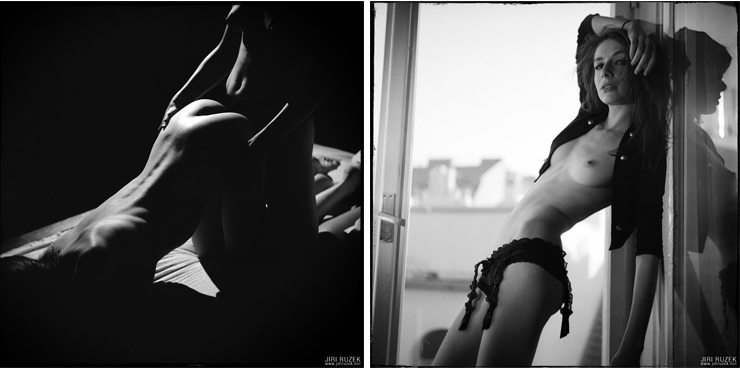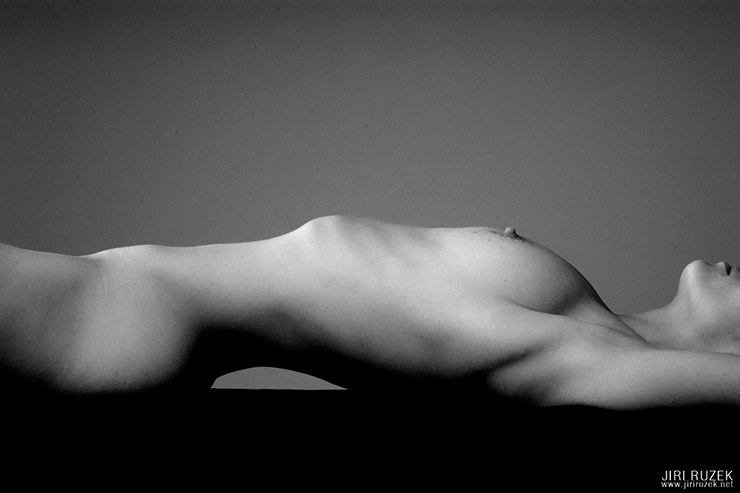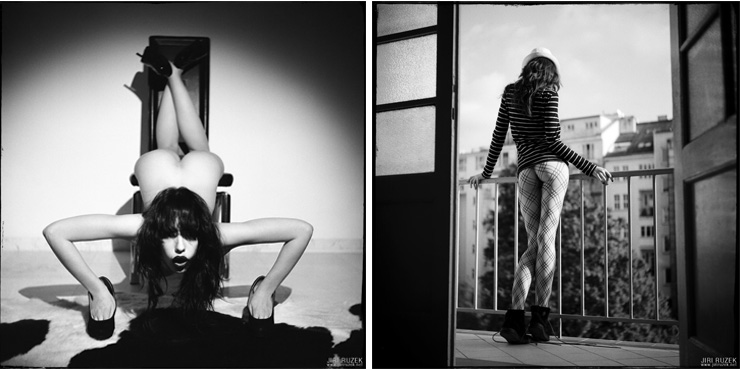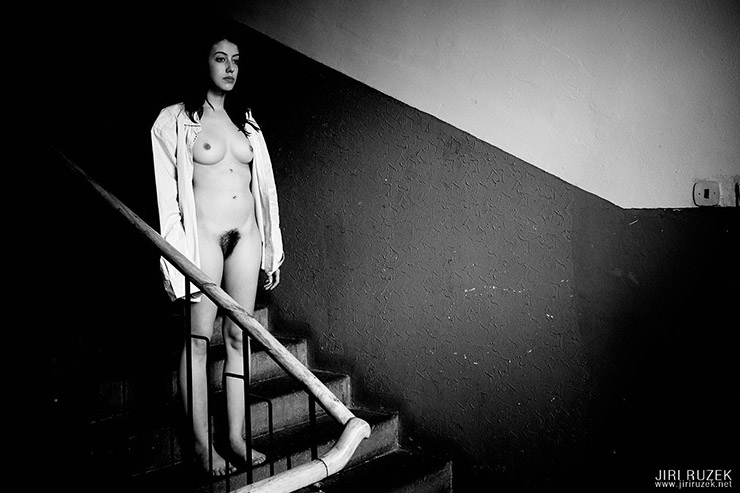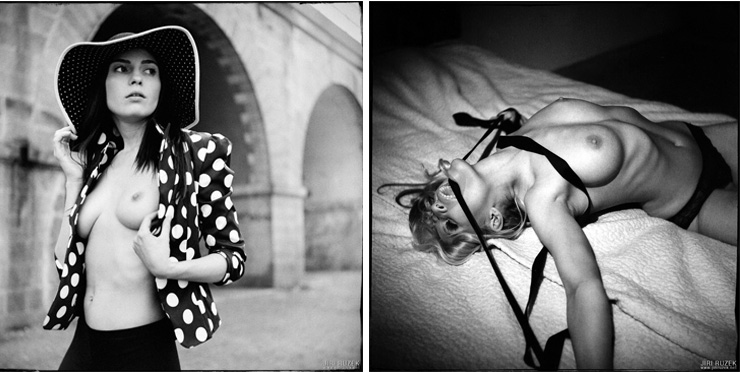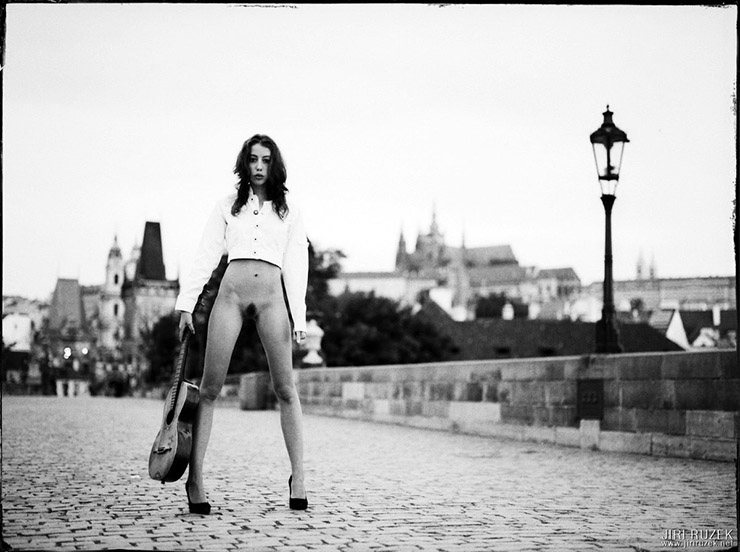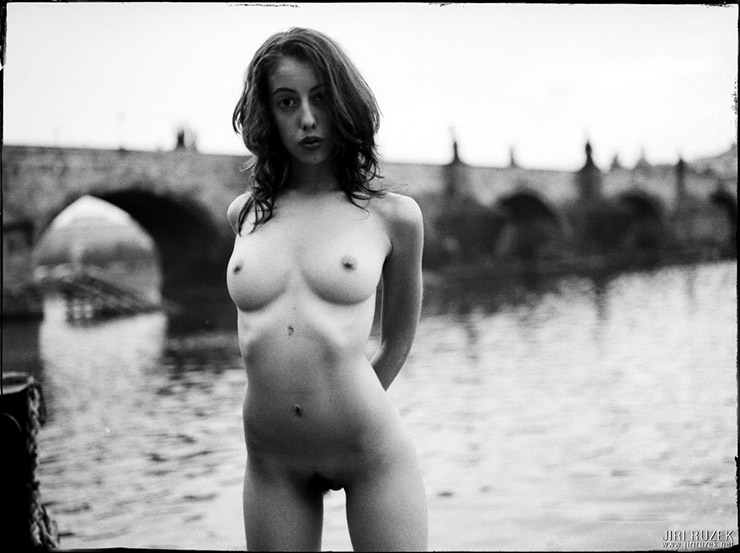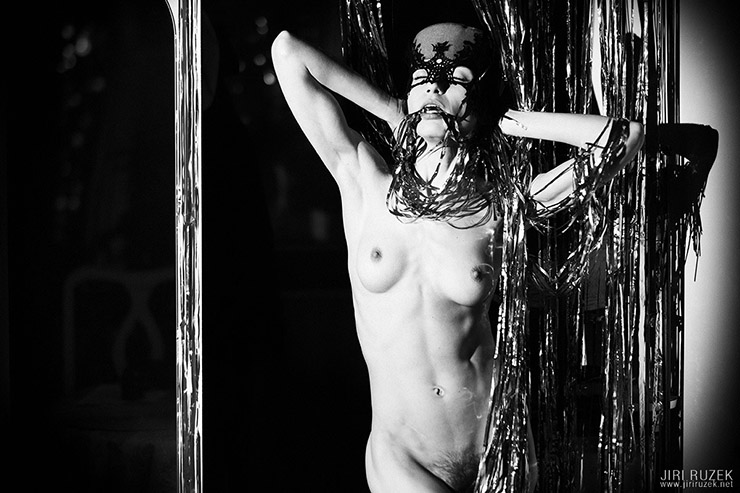 All images courtesy of jiriruzek.net