The status of contemporary painting is undoubtedly influenced by the art market, and a varying taste of potential buyers regardless of specific sensibility and aesthetic expressed by the artist. For that reason, it is very hard remaining loyal to one's own practice without making certain compromises to keep up the game.
However, there are artists who are rather indifferent to this omnipresent flux and are solely focused on perfecting their method by expanding either the technical or thematic aspects of their work. Such a devoted practitioner whose painterly approach is rooted in the works of Old Masters, but is still unique and contemporary, is a Dutch based in Luxembourg, Joachim van der Vlugt.
After attending the academy of fine arts in Maastricht, he started searching for his personal style that was gradually formed under the influence of the great Flemish masters. By rendering the color palette, Joachim van der Vlugt developed a recognizable imagery characterized by the layering principle. The canvas eventually became purified and deployed of figuration, moving more and more towards abstractions infused with what the artist describes as "an orchestrated chaos."
To find out more about his dazzling, yet mysterious and rather esoteric paintings, we asked Joachim van der Vlugt a few questions.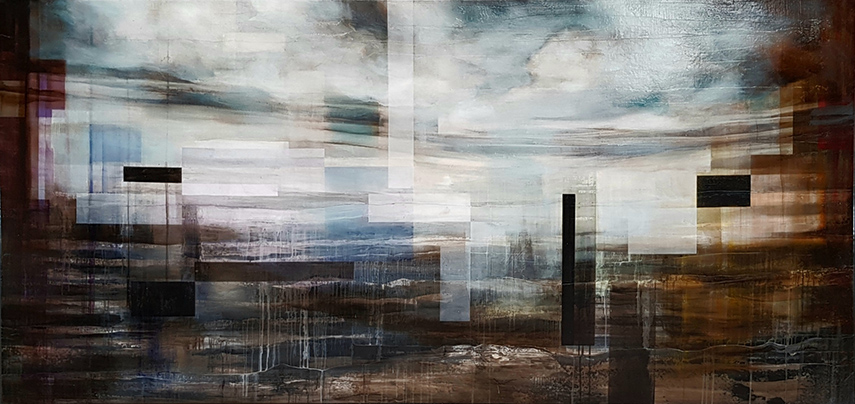 The Contemplative Nature of Van der Vlugt's Paintings
Widewalls: At the very beginning of this interview, can you unravel a few important details regarding your creative process? What makes it unique?
Joachim van der Vlugt: My creative process is intimately connected with my research on painting techniques. Experimenting with my material of choice, oil paint opens up new possibilities in abundance. Especially glazings are very interesting because they allow me to gradually build up structure and color.
Layer after layer the painting evolves and slowly takes shape. Over time, structures gain in complexity and random effects become more prominent. Overlaying structures always interact in new and surprising ways. As a means to obtain a certain balance, the restoration of partial order and direction I then introduce geometrical forms.
Another item of importance is the transparency of these glazings. The work becomes retraceable deep down to the early stages. It is my hope that the spectator by analyzing these different layers may interact emotionally with the work. In that regard, time is a key element of my work because usually, a painting may take up to fifteen or more layers and several weeks to make.
The finished painting is thus the protocol of its own evolution.
Widewalls: A dominating atmosphere on your paintings is dim, thanks to the pale color palette and twisted perspectives, so it seems interwoven with considerations of isolation and spirituality. Could you tell us a bit more about the philosophical background of your work?
JvdV: Whether my paintings are dim or not is, of course, subject to personal interpretation. It is true that my palette is very reduced. Two browns and one blue but for now these are more than sufficient.
For me, painting has a lot to do with introspection and is a very intimate form of expression but it is not isolated. On the contrary, art is the most direct and intense form of communication. Like thesis and antithesis are core to every philosophical discourse I like to explore how different elements interact. Every action I execute while painting provokes a reaction until a certain balance, harmony is achieved.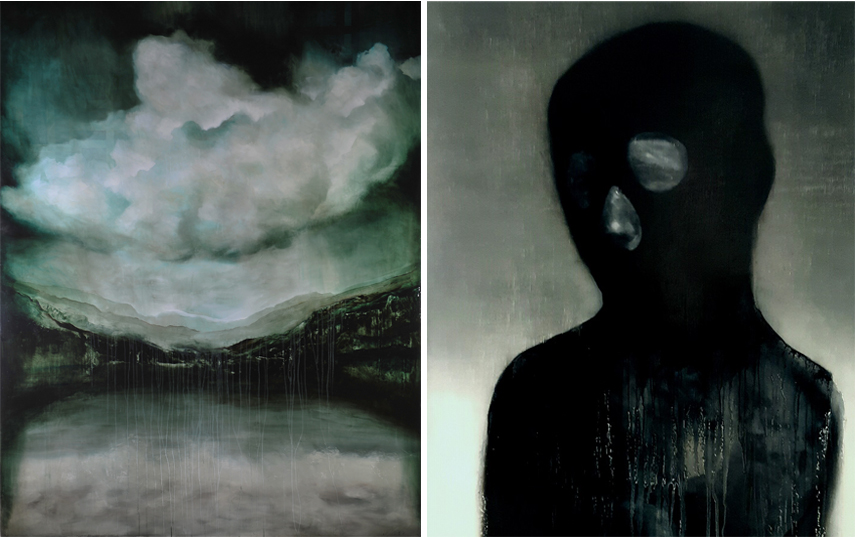 In Between Past And Present
Widewalls: Your aesthetic is indefinitely inspired by the Old Flemish masters, I would add a touch of Romanticism and Surrealism, but what makes it novel and in relation with contemporaneity?
JvdV: It is true that my love for the Old Flemish masters is evident. Learning their techniques is a great tool, even in contemporary painting. Moreover, I think by bridging the past with the present one may create works with a certain feel to it, an atmosphere that sets them apart. Instead of putting these techniques at the service of a preconceived figurative narration, they have become the artistic concept of my work.
This reduction towards gesture and color alone makes it abstract in its approach. Whether this makes my work contemporary or not, I don't know.
Widewalls: Have you considered expressing yourself through other media?
JvdV: There was a time when I experimented a bit with analog photography. Those were experiments that helped me understand better how overlaying different images may work. Right now I am only focusing on painting.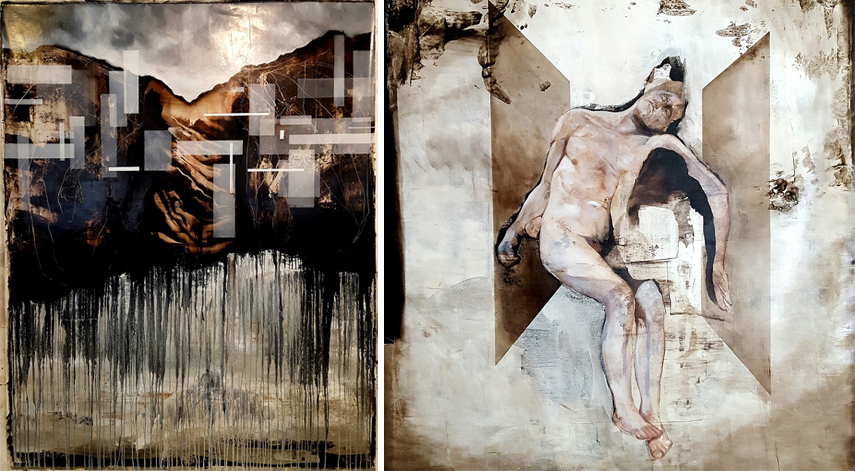 The Tales of The Future
Widewalls: Do you find inspiration at the current moment of our world at the brink of the apocalypse?
JvdV: I find my inspiration in the consequent elaboration of the concept of contrasting elements such as chaos and order, complex structures versus very reduced geometrical forms or coincidence and intent. Analog to this are my thoughts on how culture and nature interact, how they impact each other.
The crisis we are facing today shows in a very clear manner how closely everything is connected. Making our society strong and very vulnerable at the same time. How current events will affect my works is uncertain. Maybe in retrospect, things will be clearer.
Widewalls: In relation to the previous question – although it is quite hard to speak about the future under the circumstances, could you share with us a bit about your upcoming series? What's next for you?
JvdV: I strongly believe in consequent research. And therefore, I will continue to explore in the direction I'm already in. What I can say is that after a couple of years of painting landscapes I am feeling very strongly the need for a change. A logical step would be to abandon all narratives and to focus more on abstraction.
Within a new and more abstract context, I can very well see the use of different and more vibrant colors. All the ingredients I need to move a step further are already present, I just need to focus on those that are most promising.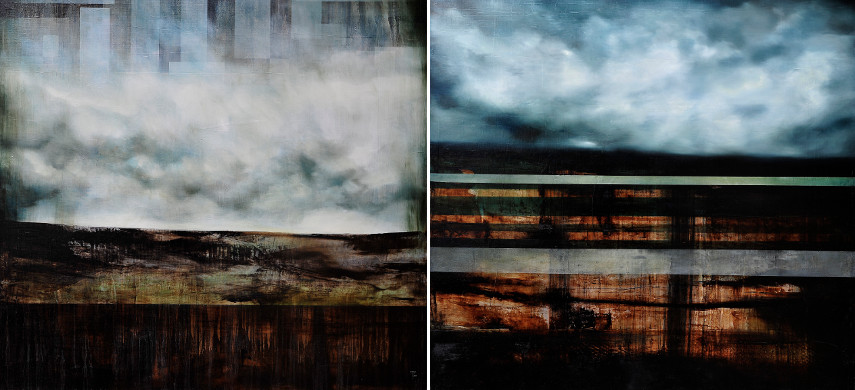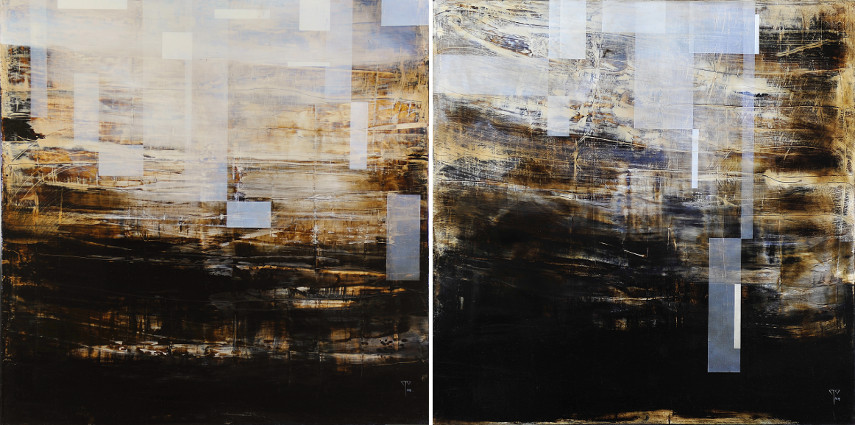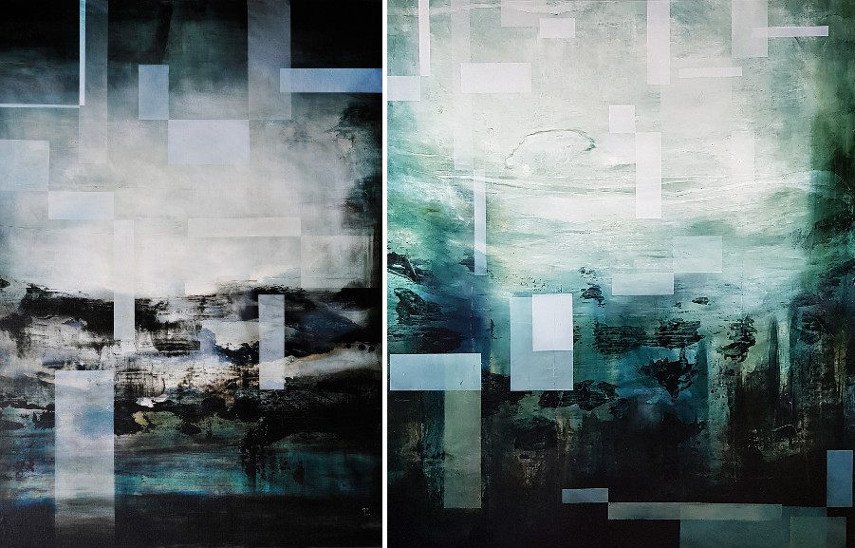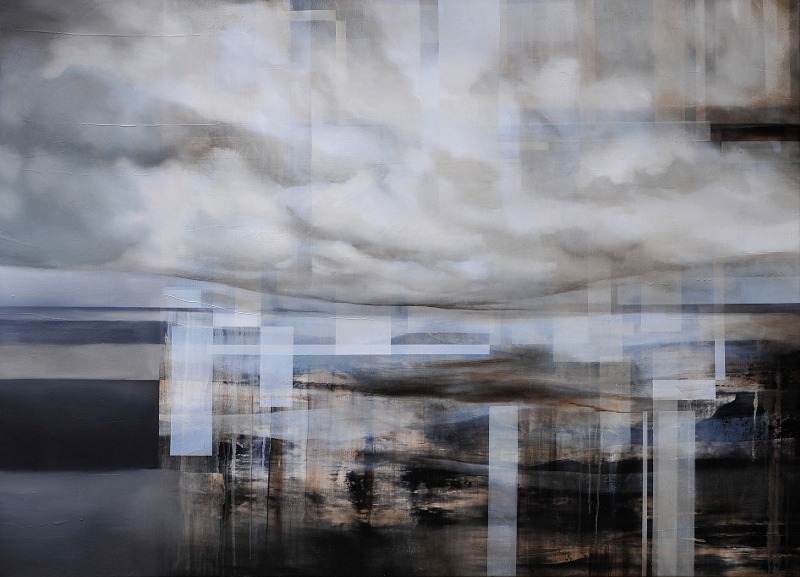 Featuring images: Portrait of the artist; Joachim van der Vlugt - Elysium VIII, 2020. Oil on canvas, 130 cm × 180 cm. All images courtesy of the artist and Artistics.