A pioneer in performance and video art, Joan Jonas is a legend of the American avant-garde. One of the most important female artists to emerge in the late 1960s and early 1970s, she has been pushing the boundaries of art for the last five decades.
Frequently engaging and questioning portrayals of female identity in theatrical and self-reflexive ways in her early practice, the themes of memory, autobiography, mythology and dreams became more central themes in her work in the 1980s.
Tate Modern will soon be hosting a long-awaited survey of this pioneering artist. Simply titled Joan Jonas, the exhibition will emphasize the diversity of her practice, that spans many different disciplines. The first of its kind at Tate, this groundbreaking survey will demonstrate her powerful and continued impact on contemporary art.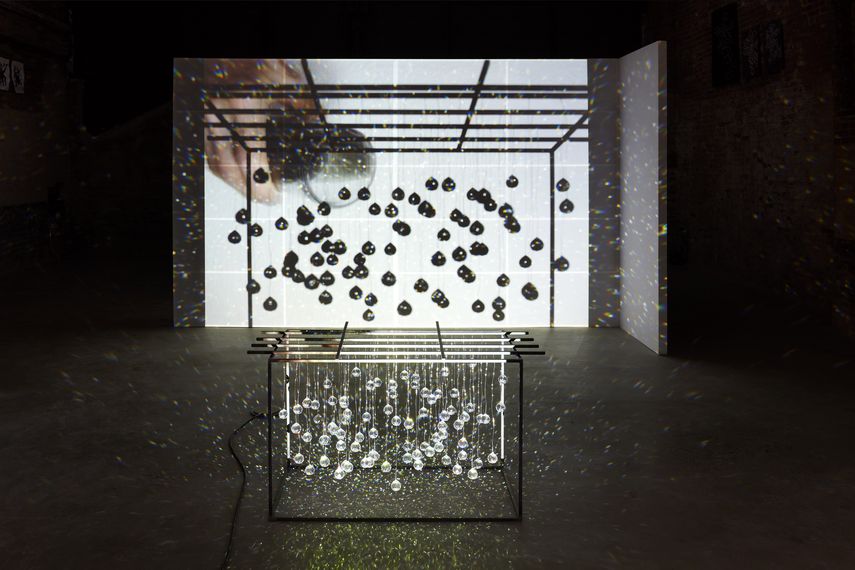 Exploring Key Themes
Joan Jonas studied sculpture and art history, yet believing that sculpture and painting were exhausted mediums, she started experimenting with performance, video and props influenced by the work of Trisha Brown and Yvonne Rainer in the 1960s. Her revolutionary early practice in New York's downtown arts scene would inspire a generation of artists and thinkers. The exhibition will feature a selection of photographs created by her contemporaries that illustrate this seminal moment.
The exhibition will trace key themes from Jonas' five-decades-long career, such as her use of sound, the influence of Japanese Noh theatre, or her passion for story-telling. The display will also include a range of important items from Jonas's personal collections which have inspired or featured in her work.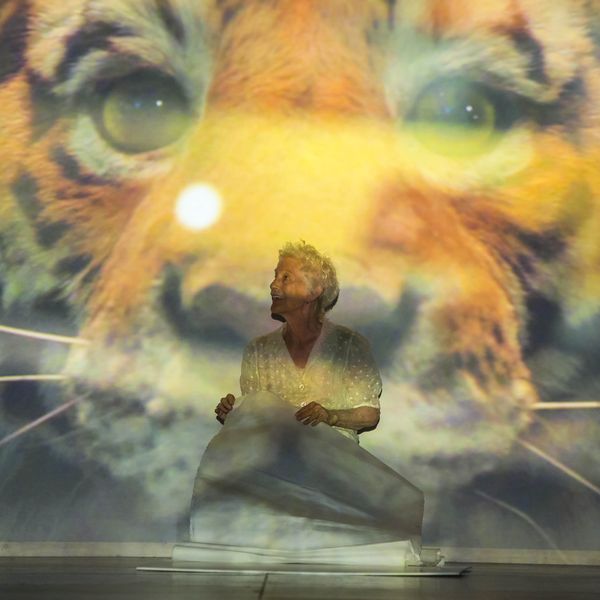 The Highlights of the Show
Celebrating Jonas's remarkable contributions, the exhibition will bring together some of her most important pieces. The highlights include Conses/May Windows (After Mirage) from 1976, an installation she re-made in 2011; the iconic video Organic Honey's Visual Telepathy from 1972 which explores female identity; as well as the installations Reanimation 2010/13, Stream or River, and Flight or Patter that address the issues of climate change and animal extinction.
The exhibition will also include a later installation and performance created for documenta 11, Lines in the Sand, that deals with contemporary political events through the narrative of the myth of Helen of Troy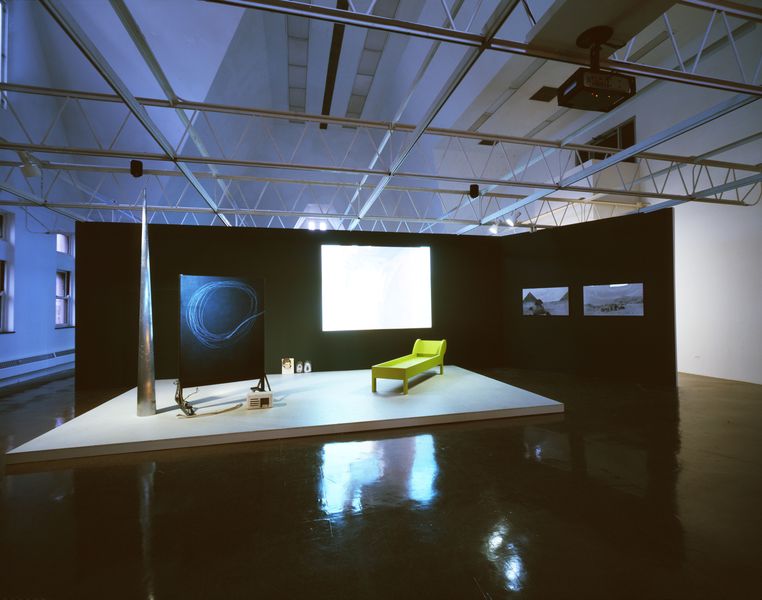 Joan Jonas Exhibition at Tate Modern
The exhibition Joan Jonas will be on view at Tate Modern in London from March 14th until August 5th, 2018. The show will tour to Haus der Kunst, Munich in 2018.
The exhibition will be curated in close collaboration with the artist by Andrea Lissoni, Senior Curator of International Art (Film), Tate Modern and Julienne Lorz, Curator, Haus der Kunst, Munich with Monika Bayer-Wermuth, Assistant Curator, Tate Modern. It will be accompanied by a fully illustrated catalog and a program of talks and events in the gallery.
In addition to this exhibition, Jonas will be the subject of this year's BMW Tate Live Exhibition, an innovative ten-day program of live performances in the Tanks. The artist will perform some of her most famous works such as Mirror Pieces, alongside works by close collaborators. A third dimension to the show will be added with a specially curated selection of Jonas's influential film works will be screened in the Starr Cinema in May.
Featured images: Joan Jonas - The Juniper Tree, 1976/ 1994. Installation - 24 works on silk, acrylic paint, wooden structure, string of 29 wooden balls, ladder, kimono, mirror, glass jars, 78 slides, box and other materials. Overall display dimensions variable. Tate, purchased 2008; Wilkinson Gallery, London, 2008. Photo courtesy Wilkinson Gallery, London, photo by Peter White © 2017 Joan Jonas, Artists Rights Society (ARS), New York, DACS, London; My New Theater III, In the Shadow a Shadow, 1999. Installation. Installation view: Pat Hearn Gallery, New York, NY, 1999. © 2017 Joan Jonas, Artists Rights Society (ARS), New York, DACS, London; Lines in the Sand, 2002. Installation Video (Lines in the Sand 2002/2005, colour, sound, 47:45 min), projection, blackboard, wooden structure, paint, video (Pillow Talk, 2002, colour, sound), monitor with performance video, green wooden couch, sand and relief box, plaster, photographs, paintings); Dimensions variable; Museu d'Art Contemporani de Barcelona, 2007. Photo by Juan Andres Pegoraro © 2017 Joan Jonas, Artists Rights Society (ARS), New York, DACS, London. All images courtesy of Tate Modern.