Although Abstract Expressionism is celebrated for the great painters such as Jackson Pollock, Willem de Kooning, and other men, it also nurtured a group of prolific and talented women who boldly walked down this path alongside their male peers.
One of them was Joan Mitchell, a painter and printmaker who belonged to the second generation of Abstract Expressionism along with Helen Frankenthaler, Lee Krasner, Grace Hartigan, Elaine de Kooning, and Shirley Jaffe. Although much of her career developed in France, Mitchell was one of the most critically acclaimed female painters at the time.
Initially slated to open at The Baltimore Museum of Art in March 2021, an all-encompassing survey of Mitchell's lasting oeuvre will now premiere at the San Francisco Museum of Modern Art (SFMOMA). With approximately sixty works, including rarely seen early paintings and drawings, it will unwind not only new interpretations of her artistic practice but the richness of her social and cultural capital for the upcoming generations.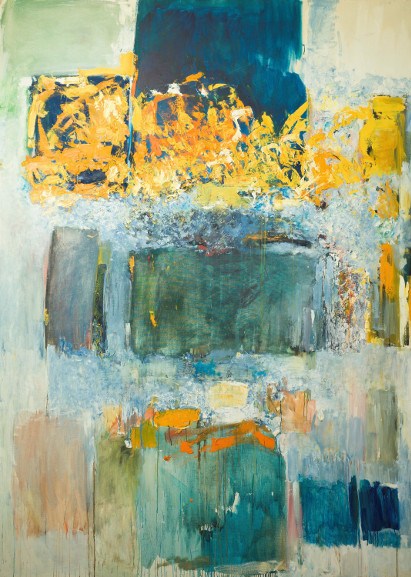 Re-visiting Intimate Yet Expressive Works by Joan Mitchell
This exhibition is the result of more than two years long research conducted by Katy Siegel, BMA Senior Programming & Research Curator and Thaw Chair of Modern Art at Stony Brook University, and Sarah Roberts, Andrew W. Mellon Curator of Painting and Sculpture at SFMOMA.
The exhibition tends to examine Joan Mitchell's fruitful career by underlining how her works are constantly infatuated by the outstanding expressions of feelings, the intensity of the physical process and the sensations coming from music and poetry, personal connections, and travels.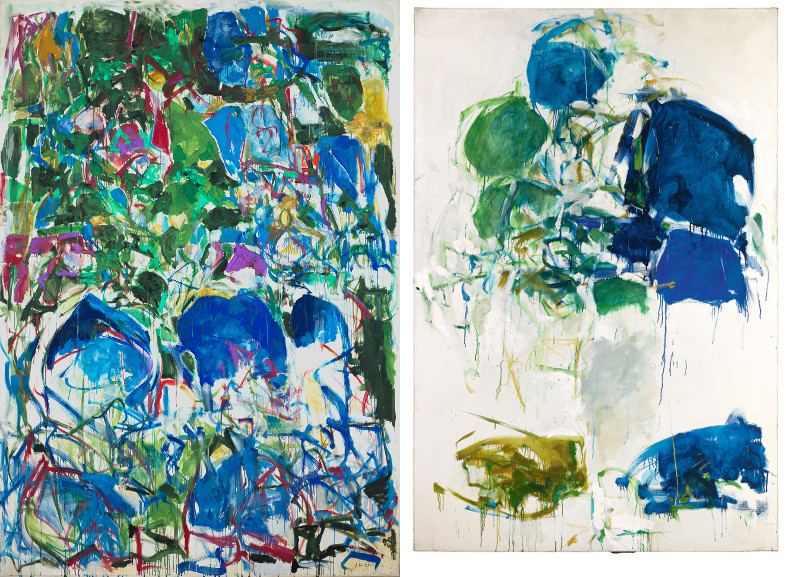 The Installment
Alongside other works, the selection will include some of Mitchell's most eclectic depictions of the urban environments of New York City with paintings such as The Bridge (1956) and Evenings on 73rd Street (1957) as well as landscapes made in France such as No Rain (1976) and Sunflowers (1990-91).
On display will be as well a selection of photographs and other paintings that inspired Mitchell in the creative process.
The visitors will also be able to discover Mitchell's experimentation with color, light, and gesture that ultimately led her to develop a unique visual vocabulary. Furthermore, it will examine the significant role of music and poetry had in the development of Mitchell's practice through the prism of her personal and collaborative relationships with writers and musicians in both the U.S. and France. The paintings La Vie en Rose (1979) and Two Pianos (1980) will perfectly illustrate the mentioned liaisons.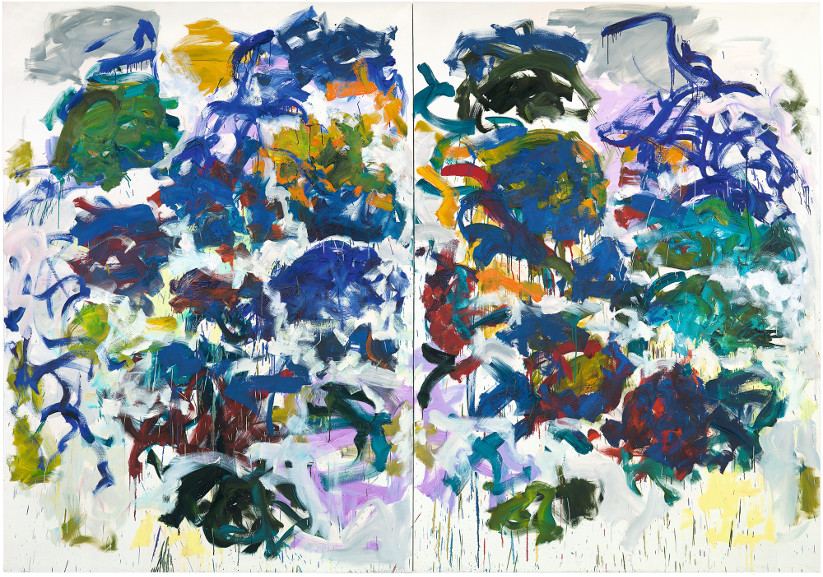 Joan Mitchell at The Baltimore Museum of Art
This exhibition is important since it unravels the importance of social dynamics which affected Mitchell's perceptions and her work. During her life, the artist was constantly feeling inadequate regarding the social roles prescribed by her gender, social status and desire for expressing genuine creative freedom.
The upcoming exhibition will be accompanied by a catalog offering a thorough scholarly account of the artist's international career with ten chronological chapters that will deliver long-awaited interpretations of different aspects of her work through essays written by scholars Éric de Chassey, Jenni Quilter, and Richard Shiff as well as writer Paul Auster, composer Gisèle Barreau, poet and essayist Eileen Myles, artist Joyce Pensato, and painter David Reed in dialogue with conservator Jennifer Hickey.
Joan Mitchell will be on display at SFMoMA from September 4, 2021 until January 17, 2022. It will then travel to The Baltimore Museum of Art, where it will be on view from March 6 through August 14, 2022.
Featured image: Joan Mitchell - No Rain, 1976. Collection of The Museum of Modern Art (MoMA) © Estate of Joan Mitchell.