Among the pioneering American artists belonging to the Second Wave of Feminism is Joan Snyder; already in the 1960s, she explored the female sensibility, while in 1971 she founded the Women Artist Series, one of the first exhibition spaces devoted entirely to women's production.
Throughout the decades, Snyder has been continually investigating the domains of painting as a medium in regards to female experience. Finally, her very first solo exhibition in the UK will be presented at Blain|Southern under the title Rosebuds & Rivers and it will include a group of monumental triptychs and diptychs alongside smaller-scale works.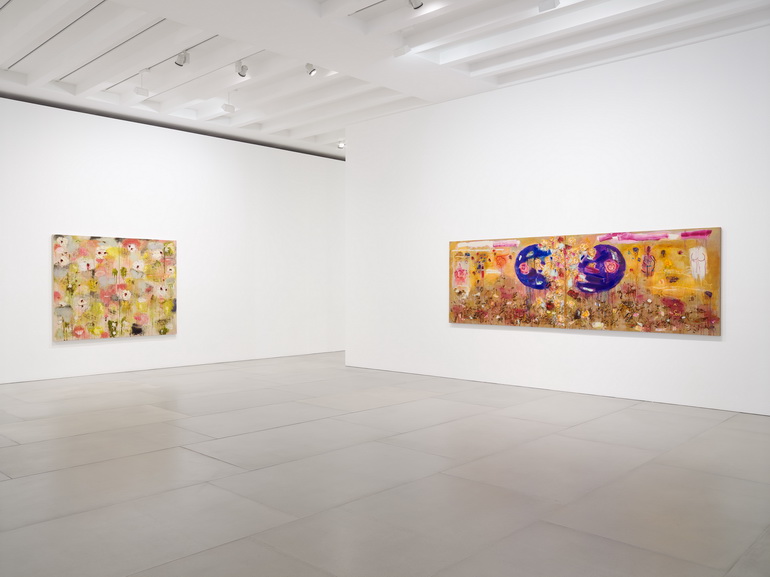 The Anatomy of Painting
Joan Snyder came to prominence in the late 1960s with her famous stroke paintings; those abstractions were developed from her experimental gestures, drips and marks.
At one point however, the artist decided to depart from the male-dominated movements such as Minimalism and Colour Field painting, so Snyder developed mixed media paintings based on a more personal (female) sensibility which led her to establish a specific visual vocabulary.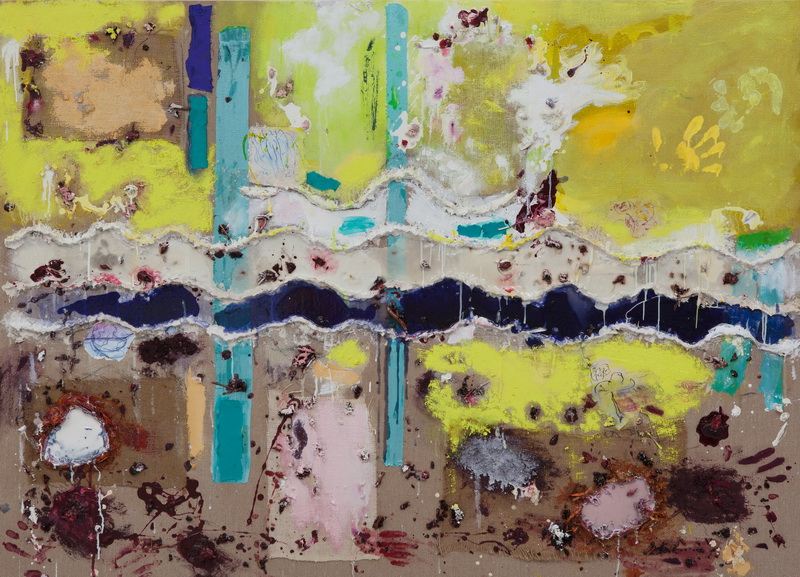 The Recent Works
This particular exhibition will feature Snyder's works saturated with narratives of personal and shared experiences. For instance, Fragments of a Soul (2018) made of herbs, pieces of bark, glitter and tiny pieces of the paper explores a saga of totem-like figures in a vast landscape.
What's interesting is that these paintings are connected with music, which is often an important segment of her creative process (during concerts, the artist makes preparatory sketches). A good example is a work Rose & Vine from 2018, conceived at a Philip Glass concert.
The painting Proserpina from 2013 was inspired by a Kate McGarrigle song about a myth of Ceres losing a daughter to Hades in the underworld for the third time of the year (Proserpina uses scrawled words to invoke EARTH, STONE, and HEAT). In similar fashion, but related to a mother-daughter saga of Snyder herself, operates the 2018 painting Yellow Figure.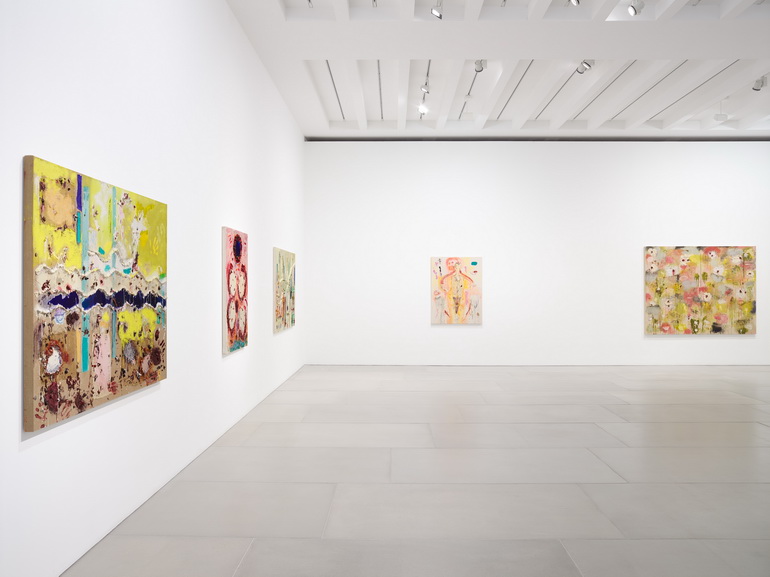 Joan Snyder at Blain|Southern
The upcoming exhibition will surely underline the continuity of Snyder's practice and will reveal her latest achievements. The artist explained her process:
I really love being in my studio as intense and difficult as the subject matter might be. I trust my process, I go on automatic pilot and use a language I've built up over many years. It isn't a verbal language that can be easily described, it often is coming from the collective unconscious. You can't always put it in words… there's a kind of magic that happens.
A fully-illustrated catalog follows the exhibition and includes an essay by Rhonda Lieberman and a conversation between the artist and the curator Mary Schneider Enriquez.
Rosebuds & Rivers will be on display at Blain|Southern Gallery in London from 4 April until 11 May 2019.
Featured image: Portrait of Joan Snyder. All images courtesy the artist and Blain | Southern.