One of the largest open-air exhibition spaces in the UK is the famous Yorkshire Sculpture Park (YSP) located in the village in West Yorkshire, England. Since 1977 when it was opened, the site has been hosting works by British and international artists, offering a unique experience in the lavish English landscape.
This March, Yorkshire Sculpture Park (YSP) will present a major survey by leading Portuguese artist Joana Vasconcelos, known for her multimedia practice based on the appropriation of traditional women's crafts. The visitors will be able to enjoy more than twenty-five works made by this renowned female contemporary practitioner in the past two decades.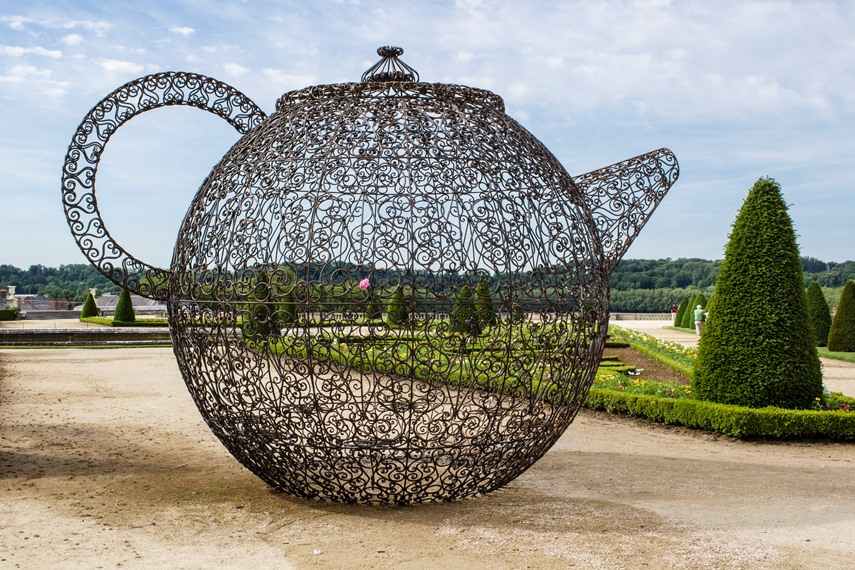 A Nod To A Vibrant Practice
Joana Vasconcelos's sculptures are carefully selected to correspond to YSP's outstanding contemporary architecture and enchanting 18th-century landscape.
Starting from the Underground Gallery, the exhibition will sprawl to surrounding gardens while underlining the conceptual and formal development of her practice centered on close observation of the position of women both in terms of history and the contemporary moment.
What makes the artist's approach so valuable is the way she dissects the societal structures by decontextualizing the materials used for the manufacturing of various everyday objects. Vasconcelos most often works with the local context of domesticity and craft, including fabric, crochet, and household appliances, indicating the issues national and collective identity, cultural traditions and women's roles from a well-articulated feminist perspective.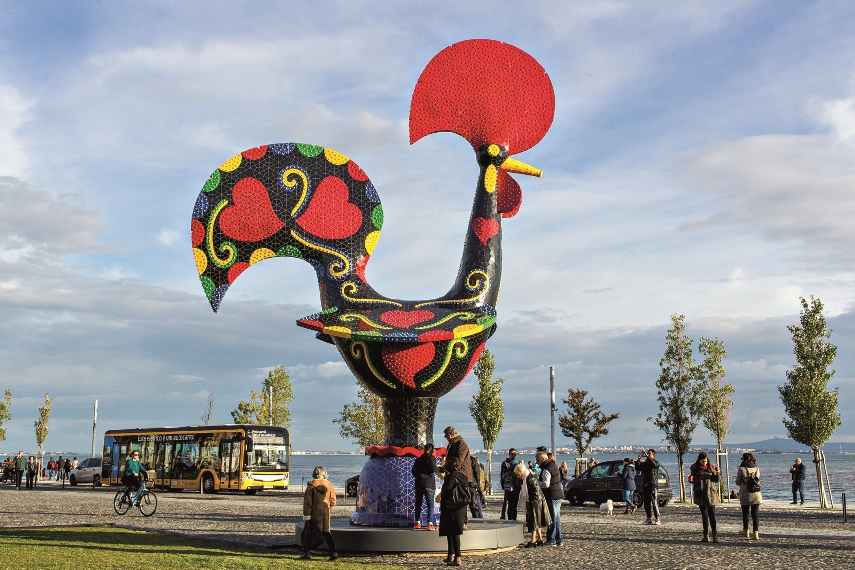 The Works at YSP
The visitors will be able to see a variety of her works starting with one of Vasconcelos's most colorful works titled Pop Galo (Pop Rooster) (2016). The traditional image of the Portuguese rooster is presented as an enlarged souvenir, a product of historic and modern methods entwined together (handmade ceramic tiles and LED light technology).
Pop Galo will be installed in the open air along with another work called Solitário (Solitaire) (2017). This large scale ring made of golden car wheels crowned with a huge diamond made from crystal whiskey glasses tackles the contemporary obsession with wealth and material possessions.
The Underground Gallery will host several other works such as the 12-meter-long Valkyrie Marina Rinaldi (2014). This sculpture or rather an installation will be suspended from the ceiling, and, as the title suggests, it belongs to a series of works representing valkyries, female figures from Norse mythology who host the selected warriors in Valhalla.
On display at YSP will be Vasconcelos's famed Marilyn (2009/2011), silver stilettos made from stainless-steel saucepans, that questions the gap between women's traditional domestic and contemporary public roles, while they function as an homage to the iconic actress Marilyn Monroe, one of the most notable American sex symbols; as well as the elaborate Red Independent Heart #3 (2013) that refers to another Portuguese emblem, the Heart of Viana, which symbolizes generosity and honesty. The hanging sculpture rotates is made entirely of red plastic cutlery, and is followed by recorded Portuguese fado songs, which speak of love and sadness.
The installment will include a minimalist sculpture called Vista Interior made by the artist in 2000 presents as the artist's early considerations of household cleaning and domestic work; Call Center (2014- 16), an enlarged pistol made of more than one hundred rotary-dial telephones that stands as a commentary of the toxic masculinity; as well as the works based on the usage of traditional Portuguese crochet such as Big Booby #4 (2018), which refers to the ordinary household objects, and Purple Rain (2017), which questions notions of gender identity.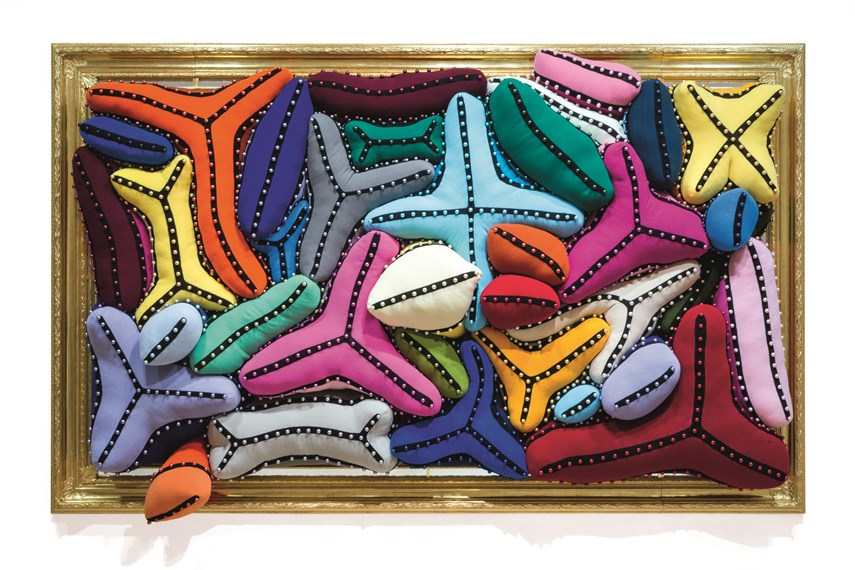 Joana Vasconcelos Exhibition at Yorkshire Sculpture Park
According to this brief description of the upcoming exhibition, it will revisit the domains of Vasconcelos's work that is at the same time very much attractive for its cheerful colors, shapes, and sizes, but also socially and even politically subversive and open for interpretation.
Joana Vasconcelos: Beyond will be installed at the Yorkshire Sculpture Park (YSP) from 7 March 2020 to 3 January 2021.
Featured images: Joana Vasconcelos - I'll Be Your Mirror, 2019. © Unidade Infinita Projectos; Solitario, 2018. © Luís Vasconcelos, Courtesy Unidade Infinita Projectos; Quixote, 2017. © Unidade Infinita Projectos. All images courtesy the artist and Yorkshire Sculpture Park 2020.