New body of work by British artist Joanna Kirk will be on display at Blain Southern gallery in London. The exhibition will present a large scale pastel pieces inspired by the topography of Nothern Ireland and the landscapes of North Wales but also by personal changes in the artist's life. Much of her inspiration is drawn from nature and the personal experience of motherhood. Joanna Kirk's obsession with details allows her to produce a vital body of work with unorthodox technique of using her fingers to mix colors and build surfaces. She combines drawing and painting to depict her pastel landscapes, at the same time sensitive and monumental while stimulating notions of the uncanny within the mind of the viewers.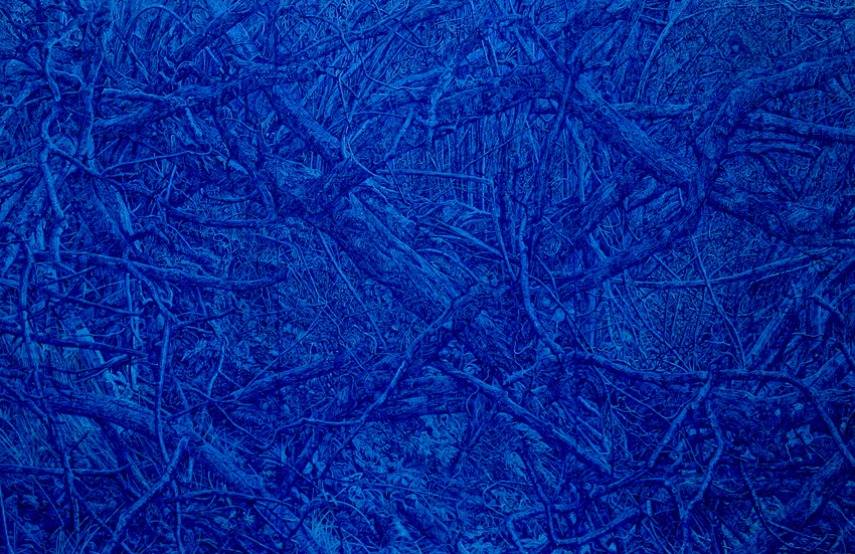 Pastel Painghtings by Joanna Kirk
Very few contemporary artist are working solely with pastel but for the artist Joanna Kirk the pure pastel pigment is all she needs. The ability to manipulate color and texture directly with her fingers attracted her to this medium. Rather than portraying physical objects Joanna Kirk uses pastel to create wonderful psychological scenery. The main motifs in her imagery include motherhood, seclusion, human appearance and environment. The relationship between humans and nature in her works, is depicted through artist's unique abstract and celestial manifestations of substantial natural objects. With a careful layering of pastel pigment on top of one another, Joanna Kirk creates incredibly complex landscapes packed with knotted three roots and twisted branches or rough rock formations and scattered rays of sunshine.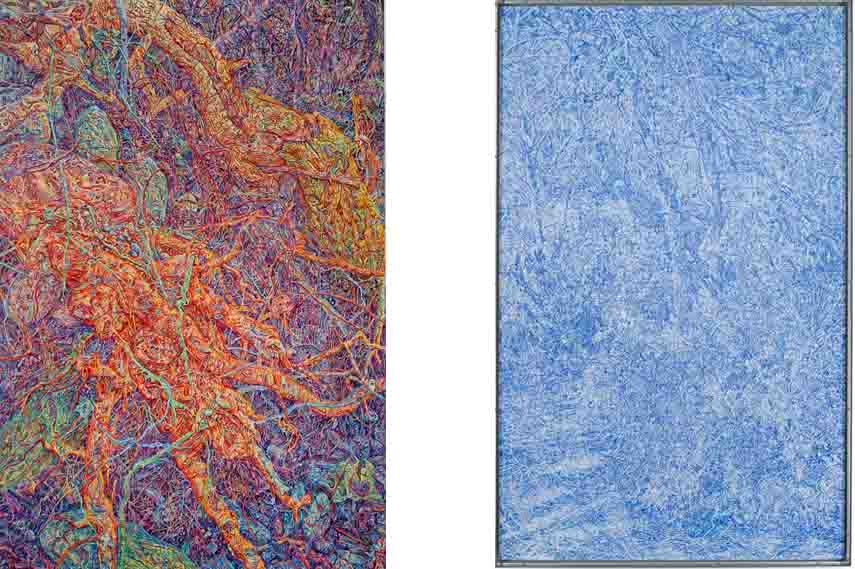 Joanna Kirk's Maternal Approach
Joanna Kirk's latest work revolves around United Kingdom scenery and personal transformation. While depicting the constantly evolving Northern Ireland terrain and the secluded woodland of Wales, the London-based artist creates compositionally rich and complex imagery. The atmosphere of every piece is determined by the position of the subjects skillfully concealed within the vivid landscapes. The emotions of love and care are conspicuous in Mothership, painting that portrays the process of empowerment that a young woman experiences while stepping away from childhood and into a new life-role. The lone subject takes the pose of confidence and intensity while being surrounded by the pulsating energy of rocks and showered by the rays of sunlight. The maternal approach is also visible in The Battle of Nant y Coed artwork where a young boy can be found masterly hidden between the tangled branches of blue trees. The character glares into the viewer while being simultaneously monitored by the watchful parental eye.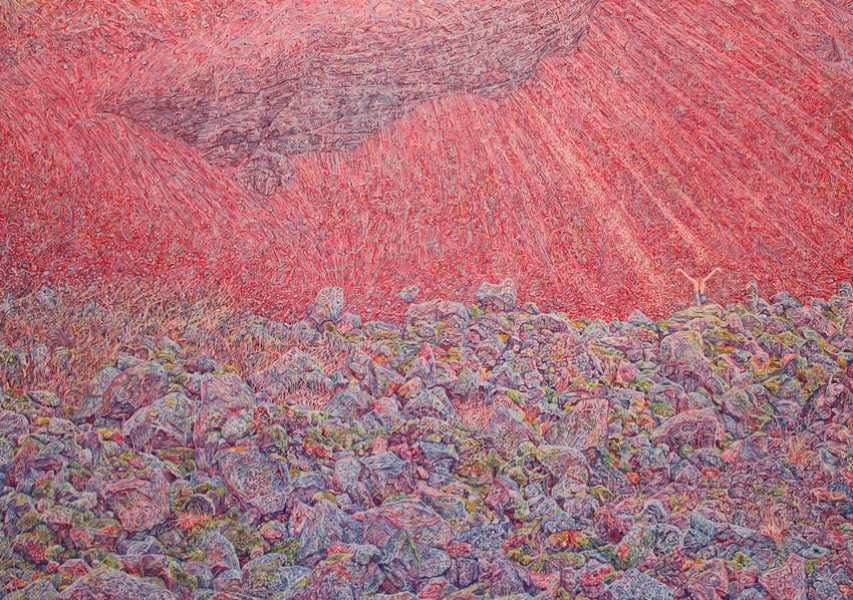 Dreamlike Landscapes at Blain Southern in London
Joanna Kirk's solo exhibition at one of the finest London's gallery is scheduled to open on Wednesday, September 9th, 2015. Her artworks are psychologically tense and dreamlike, appearing almost abstract in the details on its surface. The interplay between subject and object and between subjects and viewers is typical for Joanna Kirk's artworks and makes the observers fell as if they are a part of an image themselves. Her characters appear to define their environment while at the same time they are being vastly affected and shaped by it. Joanna Kirk's vivid scenery will be on display until October 3d, 2015 at Blain Southern gallery in London.
Discover dreamlike landscapes and unusual techniques every day by signing up for My Widewalls.
Featured image: Joanna Kirk - Self-Portrait, detail, 2015
All images courtesy of Blain Southern gallery in London