You might have heard of Joe Gibbons - moreover, if you're a cinema fan, you most certainly know him. A true icon of the American experimental cinema who has been making films since the mid-1970s and is considered one of the pioneers of Super 8 filmmaking, he has been featured in four Whitney Biennal exhibitions - in 1995, 2000, 2002 and 2006, and is the recipient of many fellowships and awards, including from the New York Foundation for the Arts. He is a former professor at the Massachusetts College of Art and Design, Pratt Institute and the Massachusetts Institute of Technology. Joe Gibbons is the protagonist of his own films, but also of a bank robbery which landed him one year in prison. And apparently, it was all just a performance act.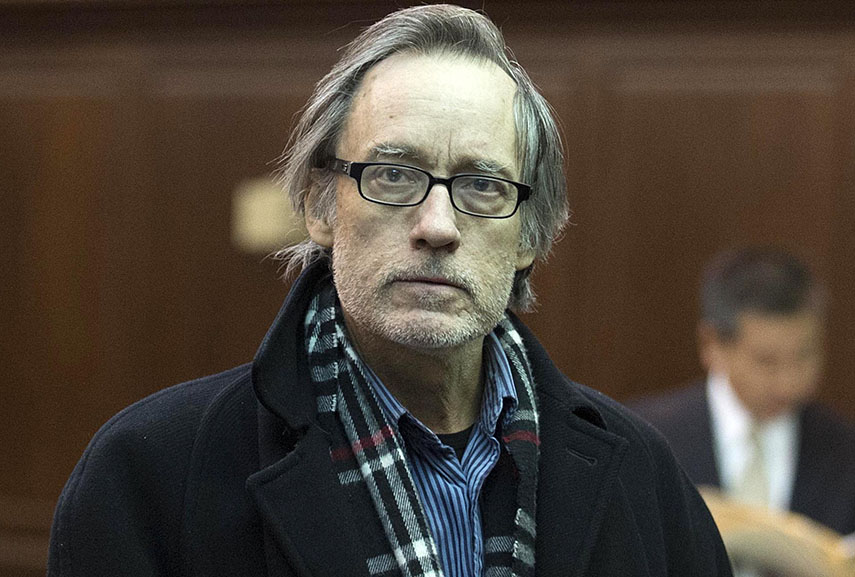 Joe Gibbons Robs a Bank, Calls It Art
On New Year's Eve, Joe Gibbons entered the Capital One Bank in Chinatown, New York, and stole $1,002 while filming it all on a small pink and silver video camera. During the robbery, the artist handed the bank teller a note saying "THIS IS A ROBBERY. LARGE BILLS. NO DYE PACKS / NO GPS." What he got was small-denomination bills, an exploding dye pack as he was running off, and an arrest, following surveillance footage from the Bowery Grand Hotel, where he was staying, not far from the robbery site. Since his arrest on January 8th, Joe Gibbons was in prison, and on July 13th, he was charged with robbery and possession of stolen property, sentencing him to one year in prison, counting the six months he already spent there.
Video of Joe Gibbons' Confessions of a Sociopath avant-garde film

Performing Bank Robbery
While he offered no explanation for his actions during his trial, Joe Gibbons did claim earlier that the robbery was an act of performance art inspired by the lack of funds. It would appear that everyone involved, the bank teller and the police, found themselves in a play without being aware of it - a play of a bank robbery for the sake of art. According to the New York Times, the filmmaker could also be involved with another grand larceny: at a Citizens Bank in Providence last November, where a middle-aged man (Joe Gibbons is 61) demanded $3,000 as a donation for his church. While Joe Gibbons was not charged for it, he did brag about robbing two banks to his friends, saying that not having money for anything at all made him do it.
The admirers of his work heard his cries and in February, the Light Industry, a venue for film and electronic art, staged a benefit for Joe Gibbons in Brooklyn, raising $8,799. Many of his supporters believe that his bank robbery was indeed an act of performance, or maybe just a way of getting footage for one of his next projects - a very common work manner for Joe Gibbons. However, that project will have to wait another six months.
Is bank robbery performance art? Let us know what you think over on our Facebook page!
For more art news, sign up for My Widewalls for free!
Featured image: Joe Gibbons Arrested for Bank Robbery. Photo by Chang W. Lee for The New York Times