The practice of the painter Joeggu Hossmann is mainly concerned with the fast-pacedness and the abundance of sensory stimuli and information which we receive through digital media every day. The latest Joeggu Hossmann art exhibition will soon be on view in Bern at Galerie Rigassi by SOON. Titled The Globalization of Identity, the exhibition will feature a vast collection of his newest oil paintings that document a contemporary view with a socially critical undertone. Executed with the highest precision, these calm paintings in pastels capture the individual's perception - showing the change from the depiction of hardware to the depiction of software, so to speak.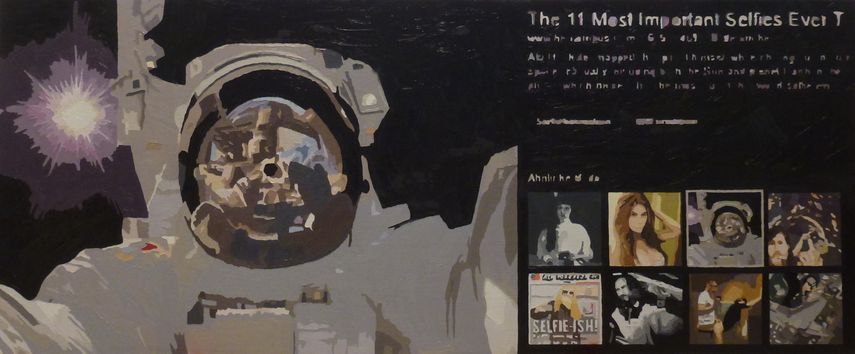 Combining the Traditional and Contemporary
Documenting the actual Zeitgeist, Hossman is combining traditional oil painting with our digital age. Despite the advance of technology, the painting has not been replaced yet, but is still providing new stimuli and impulses. The main focus of his practice is to reflect and criticize the absurdities of our everyday life and social coexistence in light of the effects of global networks on the people and their identity, the 24/7 availability of information and new digital and high-level technical innovation. He transcribes pictorial material found on the Internet into traditional paintings, thus presenting the collective visual memory of the virtual world.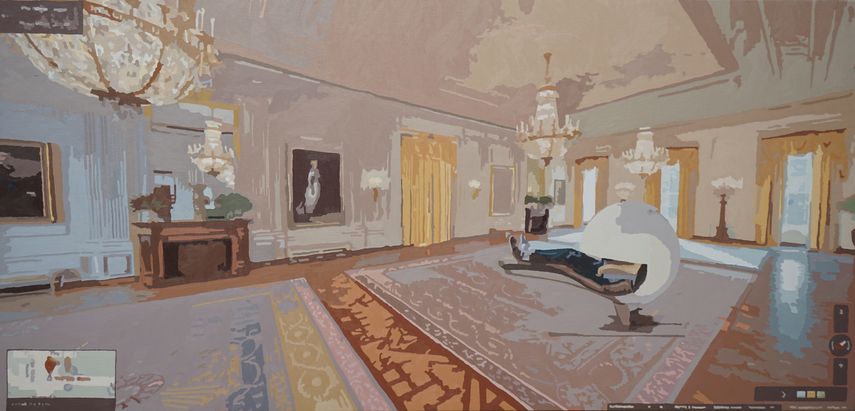 Reflecting the Digital Age
In his oil paintings, he explores individual themes, analyzes them and comments on them artistically, or just keeps them in front of the viewer for his own reflection. Through surreal-looking motif combinations and the use of motivational as well as painterly contrasts, Hossman enhances the image. Similar to the daily flood of media images and messages, the individual elements of color application form in his works a greater whole. He captures impressions that he passes to the viewer as a subjective reflection of modern man and his time. He finds his inspiration in media, but also journeys to different countries and cultures.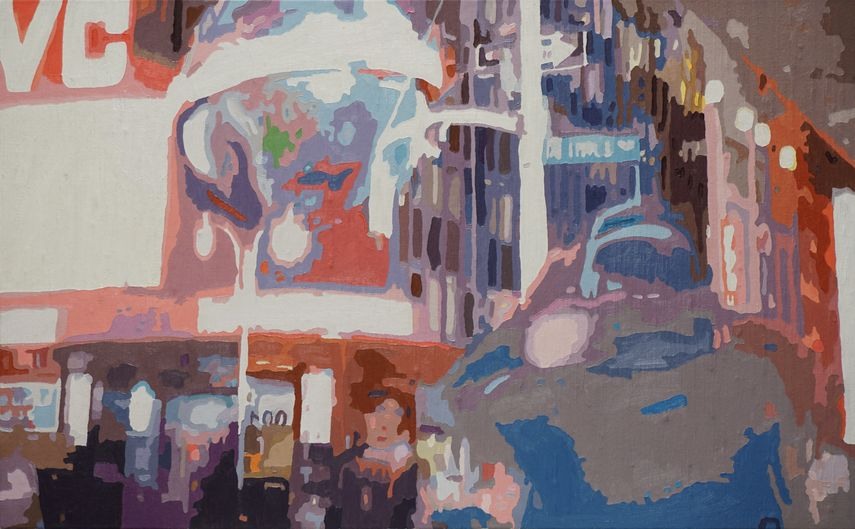 Joeggu Hossmann Art Exhibition at Galerie Rigassi by SOON
Founded in 2010 by Andrej Malogajski and Fabian Schmid, the gallery SOON now operates in Bern and Zurich. The collaboration with Galerie Rigassi in Bern in 2016 has resulted in promising exhibitions in Bern and Zurich. The gallery aims to discover and present exciting artists with a potential of the gradual building-up of new artist's careers. The exhibition The Globalization of Identity will be on view at Galerie Rigassi by SOON in Bern from March 2nd until March 25th, 2017. The opening reception will be held on Thursday, March 2nd from 6 to 8pm in the presence of the artist.
Featured image: Joeggu Hossmann - Dizzy by Fortune, 2015; Joeggu Hossmann - Akt, 2016; Joeggu Hossmann - The Future is now, 2015. All images courtesy of SOON gallery.