Two days after graduating collage, Joel Daniel Phillips moved to San Francisco's Tenderloin neighbourhood notorious for homelessness, crime, drugs and prostitution. Not knowing a soul, the young artist ended up finding a group of artists on craigslist who were building out an old sewing factory into a communal live-work art loft. He signed on without ever visiting the space in person. The scenes he witnessed deeply stuck into his mind, but his initial reaction was not to escape, but to try to get to know the people and area even better. His work started as an emotional response to a culture shock. Joel would approach people on the streets, meet them, even become friends with them, and eventually ask to photograph and later draw them. Three years later, he felt like he was a part of the neighbourhood from the start. People even approached him themselves and asked to be drawn.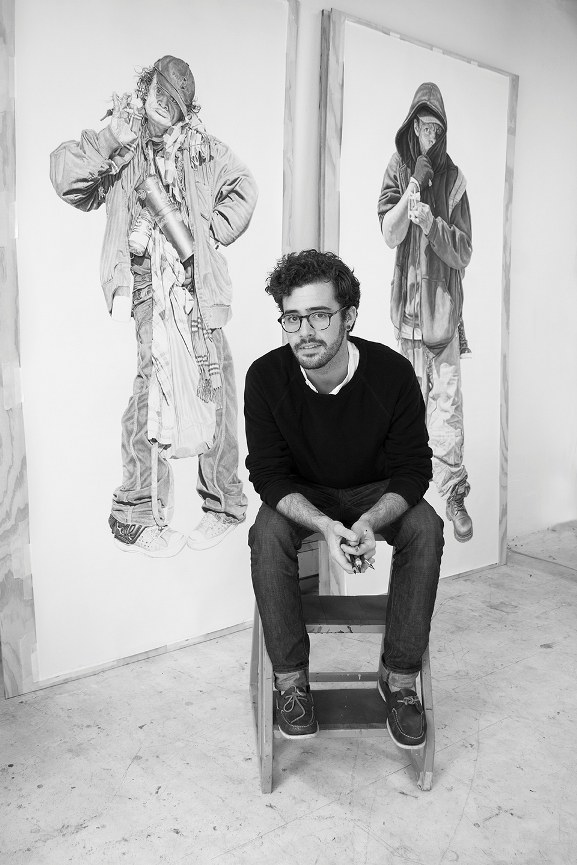 Portraits That Tell A Story
His large-scale portraits or, as he likes to call them, "large-scale charcoal and graphite drawings of the inhabitants of my world", are impressive – not just because of its size but also because of Phillips' attention to details within each drawing. In a statement about his recent body of work, Phillips elaborates on the nature of his portraiture, "I pursue ways to peel back the protective veils that we display to outside world, striving to capture the un-invented spontaneity of experience. Central to this search is a focus on the significance of narrative in human existence. Our lives are not linear, with one instant leading solely into the next, but rather circular, with each experience formed and defined by others. A portrait functions in the same manner, teasing out emotions and truths that inform not only the particular instant captured, but more importantly the story leading up to it."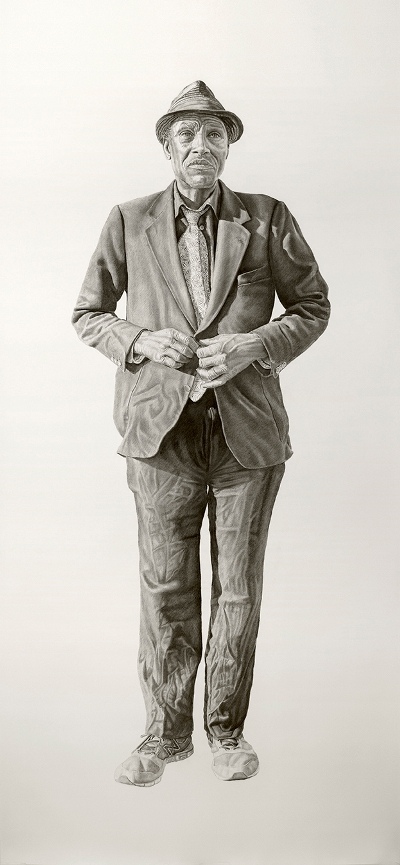 I Am Another Yourself
Years of collecting people's stories and experiences and putting them into a portrait, took Phillips all the way to creating his own show titled "I Am Another Yourself". However, for his debut solo show, he has expanded upon the final forms of his drawings, which range greatly in scale from the monumentally larger-than-life to smaller more intimate portraits. Certain works use layered translucent velum paper and double-sided frames that play with the viewer's span of focus, shifting their perspectives between various details within the same portrait. Each component of the show serves as a window to the narratives of those depicted.
"I Am Another Yourself" will open on Saturday, September 6 at Hashimoto Contemporary and will run through September 27, 2014.