With a career spanning the second half of the 20th century into the 21st, Joel Meyerowitz is considered one of the most influential photographers of his time. Alongside his contemporaries William Eggleston and Stephen Shore, he has contributed to the recalibration of color photography in the public's and critics' eyes, re-evaluating it as a significant form of art. Shifting formats and styles and reinventing himself continuously, he has developed a keen eye for the changing light and subtleties of his surroundings. Celebrating his exquisite oeuvre, Howard Greenberg Gallery is mounting not one, but two exhibitions featuring his iconic works. Titled Between the Dog and the Wolf, one of the exhibitions will present images from the 1970s and 80s made in those moments around dusk. The other, titled Morandi, Cézanne and Me, will explore his recent still lifes of objects from Paul Cézanne's studio in Aix-en-Provence and Giorgio Morandi's in Bologna. Many of the works will be on display for the first time.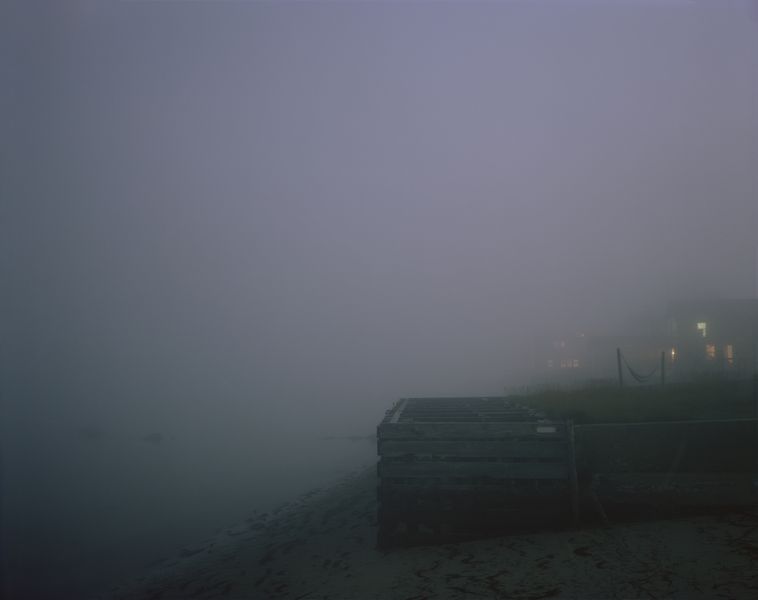 Between the Dog and the Wolf
A translation of a common French expression "Entre chien et loup", the title of the exhibition Between the Dog and the Wolf refers to the twilight as a special moment of the fading of the light that "offers us an entrance into the place where our sense might fail us slightly, making us vulnerable to the vagaries of our imagination". The majority of works featured in the exhibition date from a period when Meyerowitz was spending summers on Cape Cod, having his way of seeing both challenged and refreshed. Starting to experiment with an 8x10 view camera that demanded longer expositions, time became a greater element in his work. The show will present works created concurrently with Cape Light, an acclaimed series of serene and contemplative color photographs taken on Cape Cod.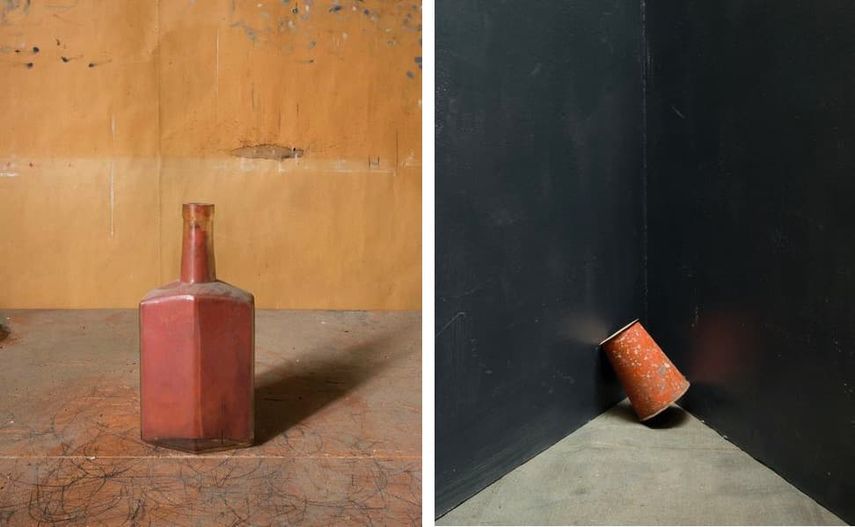 Morandi, Cézanne and Me
The exhibition Morandi, Cézanne and Me reflects Meyerowitz's fascination with everyday objects, a fascination he shares with Paul Cézanne and Giorgio Morandi. His acclaimed series Cézanne's Objects from 2013 and Morandi's Objects from 2015 were taken in both artists' studios. Against the grey walls in Cézanne's studio, he has photographer almost any object there, from vases, pitchers, and carafes to a skull and Cézanne's hat. In the studio of Giorgio Morandi, a master of still life painting, he photographed the same objects Morandi used against the same paper that Morandi had left on the wall. He continued this fascination with objects by scouting items in Italian flea markets and photographing them in grey corners in his studio. As he explains, his underlying motive for these series was to provide a catalogue of the objects these painters used in their practice, highlighting their humble, cast-offs and basic forms.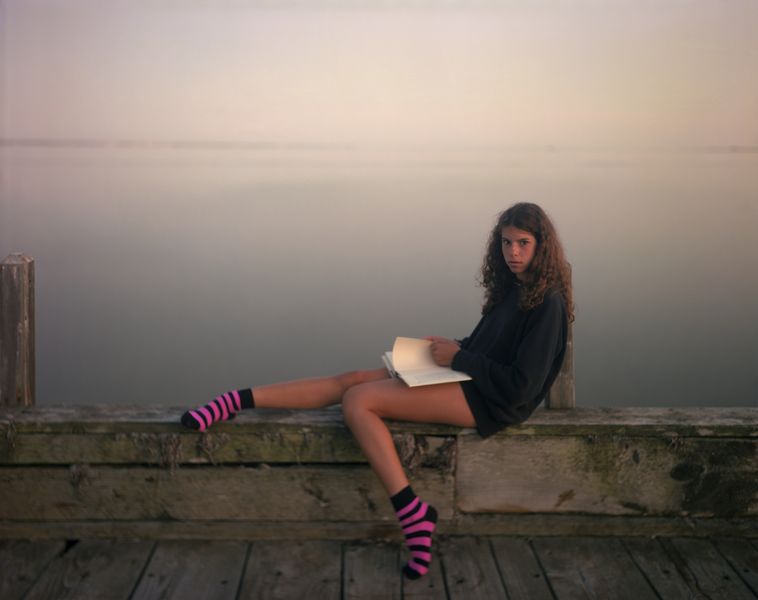 Joel Meyerowitz Art Exhibitions at Howard Greenberg Gallery
As Meyerowitz explains, he has been grateful that his experience has allowed him to work both as a street photographer and as a view-camera photographer, and that he's comfortable with both vocabularies. Over the course of his long career, Joel Meyerowitz has authored 18 books, and two more are soon to be published: Joel Meyerowitz's Objects (Damiani, October 2017) and Joel Meyerowitz: Where I Find Myself: A Lifetime Retrospective (Laurence King, January 2018). The exhibition Between the Dog and the Wolf and Morandi, Cézanne and Me by Joel Meyerowitz will be on view at Howard Greenberg Gallery in New York from September 7th until October 21st, 2017. The opening reception will be held on September 7th, from 6 to 8 p.m.
Featured images: Joel Meyerowitz - Morandi's Objects, 2015 (detail); Joel Meyerowitz - Florida, 1979. All images courtesy of Howard Greenberg Gallery.