Beautiful abstract forms appear both inside and outside the Urban Spree Gallery in Berlin. The mural painted on one of the gallery's walls was featured in our latest Street Update, and it is described as an integral part of the exhibition. Now is the time to officially announce the upcoming exhibition by the inspirational Johannes Mundinger – Unterm Nebel. These German words, when translated to English, mean: Below the Fog, and it is exactly where the prominent street artist will take us.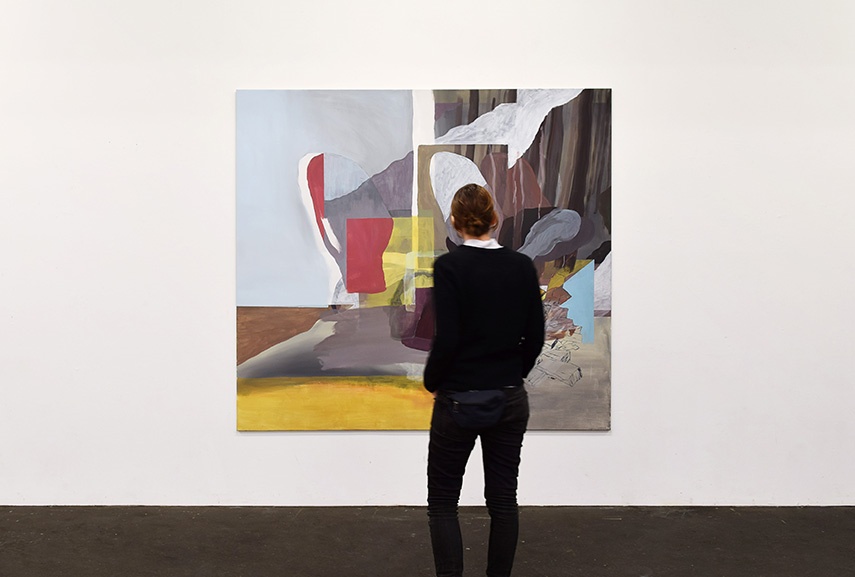 Preserving Blurred Memories
There is a review written by Penny Rafferty, in which she refers to human impressions using these words: "a dense fog that psychiatry calls consciousness". Apparently, what Mundinger deals with in this particular exhibition, is related to his own associations when it comes to memories and things that we strive to remember. Although we all probably feel like we know what we remember, and allow many things to come into our thoughts, the truth is that only a few images really remain how they were in the beginning. It is very hard to conserve memories, therefore they are inclined to change, and sometimes even to deceive. However, these things that we surrender to, while digging through sub-consciousness, generate our behavior and even our personalities. Below and within this fog of impressions, our identity is being formed.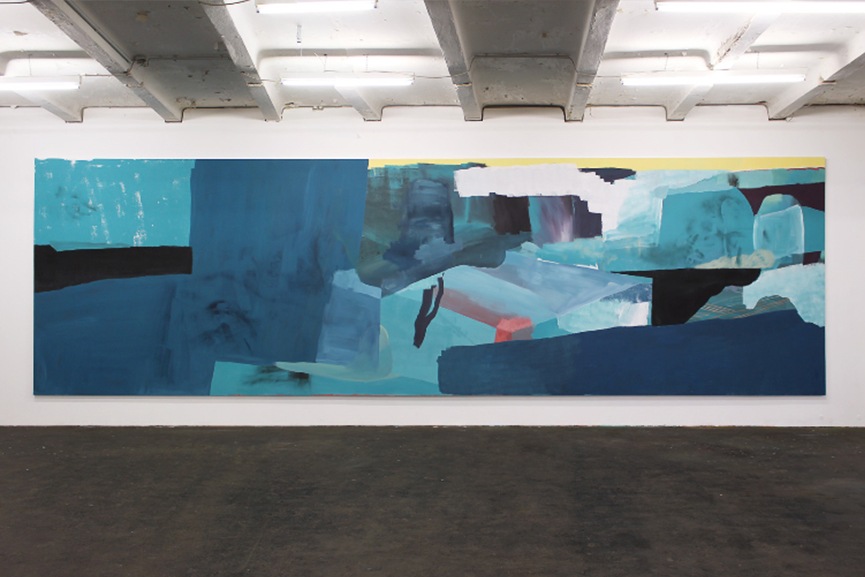 Johannes Mundinger's Abstract Forms
German artist employs the remaining fragments of memory and examines intuitive gestures. He uses a logical pattern and paints a set of forms that are complex and enigmatic all together, but are actually quite plain individually. Their interrelations allow the viewers to project their own beliefs, and to derive meanings. Although it is an unusual kind of abstraction, which partially relies on distinct shapes, it coherently offers a lot of options when it comes to interpretation. The artworks inside the gallery and the mural outside are both fair examples of Mundinger's unique style. His works are, more often than not, reminiscent of collages and surreal confluences of different streams, done in a fresh, urban manner.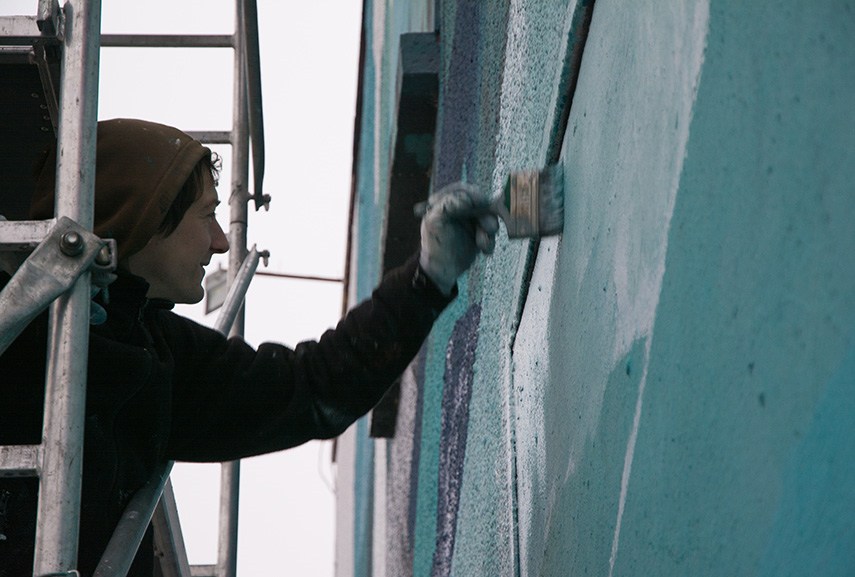 Below the Fog and Eventually Beyond It
If we refer to the fog itself as a physical occurrence, Unterm Nebel will be a wonderful way to celebrate spring, which beginning it corresponds with! We begin below the fog, and hopefully say goodbye to it just days before the clearer weather arrives. There will be an introduction given by Lars Hering, on Friday, March 4th, at 7PM, so it would be nice to be there for the very opening. In case you miss it – don't worry, the exhibition will be on view from March 4th through 20th. The organizers have prepared another event for the closing – a concert by Ori from 6PM (on March 20th).
Urban Spree Galerie in Berlin is open every day except Monday, from 12 through 7PM.

Featured images: Unterm Nebel exhibition views, outside and inside. All images courtesy of Urban Spree Galerie.