For half a decade, John Baldessari combined image and language in a varied practice that included photo collages, sculptures, and videos, at the same time investigating how art itself is made and understood.
Known for his approach of good-humored irreverence, he punctuated his work with visual puns, wordplay, instructions and quotations, touching upon deeper truths regarding how we communicate through culture, and how art might reinvent itself.
His wry, idiosyncratic practice will soon be explored at Museo Jumex in the first major survey of the artist's work in Latin America.
Titled Learning to Read, the exhibition will feature more than 100 works including early instruction paintings and his iconic photo-collages, as well as videos, sculptures, text-based works and editions from a career spanning more than half a century.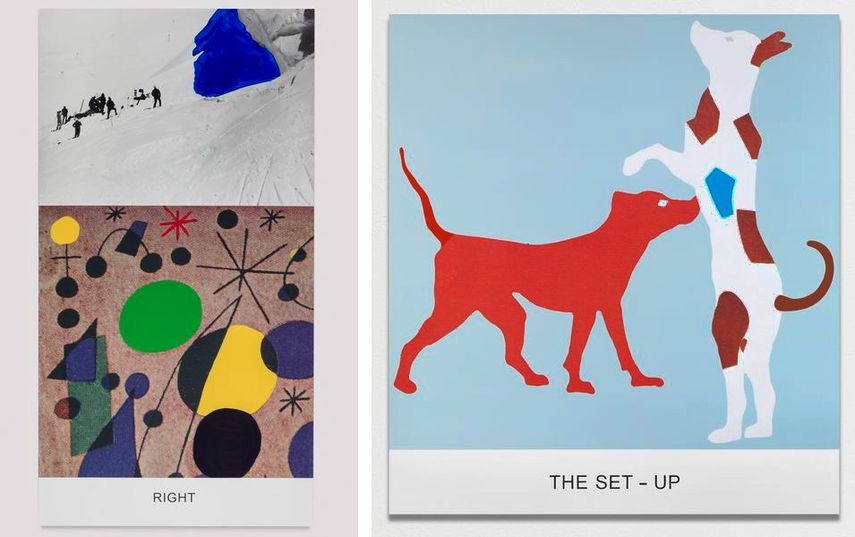 The Practice of John Baldessari
One of the most influential artists of the past five decades, John Baldessari has been fusing photography, montage, painting and text to create complex compositions that explore the multifaceted interpretations of cultural iconography.
Using found imagery derived from a wide range of sources, he focuses on the perception and interpretation of visual elements and text, investigation the way meanings are formed. Demonstrating a lasting interest in language and semantics, he often uses puns or juxtaposed seemingly unrelated images and words.
Since text and image both used codes to convey their messages, he perceives them as interchangeable. Having a significant impact both as a contemporary artist and as an educator, he is widely considered to have been instrumental in the rise of the Los Angeles art scene and the Pictures Generation of the 1980s.

Exploring Pedagogic Themes
This major survey will focus on the pedagogic themes of instruction, the class and judgment that the artist has explored from the 1960s to the present. Using Baldessari's own playful method, the exhibition will reveal the dichotomy between learning and unlearning that highlights the tension between text and image.
Hung from A-Z, it is divided into several sections that each look at interpretation from a different perspective. The show will also reveal the lessons Baldessari's work conveys, as well as the impossible task of "reading" himself as an art practitioner.
John Baldessari Art Exhibition at Museo Jumex
The exhibition Learning to Read With John Baldessari will be on view at Museo Jumex in Mexico City from November 11th, 2017 until April 8th, 2018.
The exhibition is organized by Kit Hammonds, Curator, and Gabriel Villalobos, Curatorial Assistant at Museo Jumex. Works are drawn from more than 30 collections in Europe and the Americas including the Broad, LACMA, MCASD, Ringier, Van Abbemuseum, Whitney Museum of American Art, as well as works from Colección Jumex and Baldessari's studio, among others.
Featured images: John Baldessari - Key, 1987. Two black & white photographs with vinyl paint, 152 x 213 cm. Barbara and Richard S. Lane. Courtesy the artist; John Baldessari, 2015 © Manfredi Gioacchini; Studio, 1988. Lithograph, 76 x 98 cm. Cirrus Editions Ltd / John Baldessari; Courtesy the artist; Camel (Albino) Contemplating Needle (Large), 2013. Fiberglass, aluminum, stainless steel, acrylic and paint; Camel: 272 x 269 x 80 cm, Needle: 321 x 10 x 7.5 cm. Rennie Collection, Vancouver; Courtesy the artist; Photograph: Roberto Marossi. All images courtesy of Museo Jumex.