An american painter, based in New York City, John Currin is famous for his figurative paintings dealing with provocative sexual and social themes in a painterly manner of the Old Masters. His work shows a wide range of influences, including sources as diverse as the Renaissance, popular culture magazines, and contemporary fashion models. The explicitly  erotic content of his paintings merged with a subtle color palette and scenery reminiscent of sixteenth and seventeenth century European painting, has brought him followers in the V.I.P. circles and among wealthy collectors.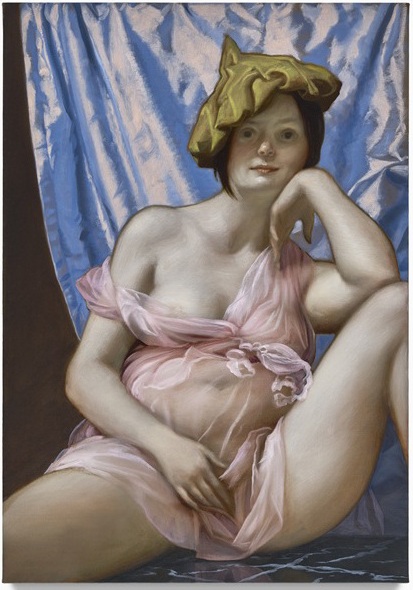 Paintings within paintings
In his most recent work, Currin layers each canvas with multiple sex scenes, creating paintings within paintings. To existing works-in-progress, he introduces new figures, interrupting the picture plane with contrasting color, texture, and technical methods. In tondos that allude to Renaissance precedents, nudes oscillate between vivid focus and hazy distortion.
John Currin Paintings
Currin's paintings are at once highly arresting and deeply puzzling. His masterful technique is achieved through the study and emulation of the compositional devices, graphic rhythms, and refined surfaces of sixteenth and seventeenth century Northern European painting. His eroticized subjects exist at odds with the popular dialogue and politics of contemporary art. With inspirations as diverse as Old Master portraits, pin-ups, pornography, and B-movies, Currin paints ideational yet challengingly perverse images of women, from lusty nymphs and strict matrons to more ethereal feminine prototypes. Consistent in his works is his search for the point at which the beautiful and the grotesque are in perfect balance.
Currin  exhibition at Gagosian Beverly Hills
Currin's first solo exhibition in the  Los Angeles area in more than a decade is opened at Gagosian Beverly Hills. His reputation of a popular artist was once more confirmed, for on the opening night among other guests there were Leonardo DiCaprio, Wes Anderson, Sir Elton John and Mick Jagger.
The openly sexual content of his paintings, still seen as provocative, is once again raising the issue of a woman's representation, causing controversy and comments, some of them including the accusations of misogyny.
The John Currin exhibition at Gagosian Beverly Hills started on February 19th and is open till April 11th.
Read more about John Currin's Seductions here!
Make sure you stay informed about more exciting shows and artists by signing up for My Widewalls!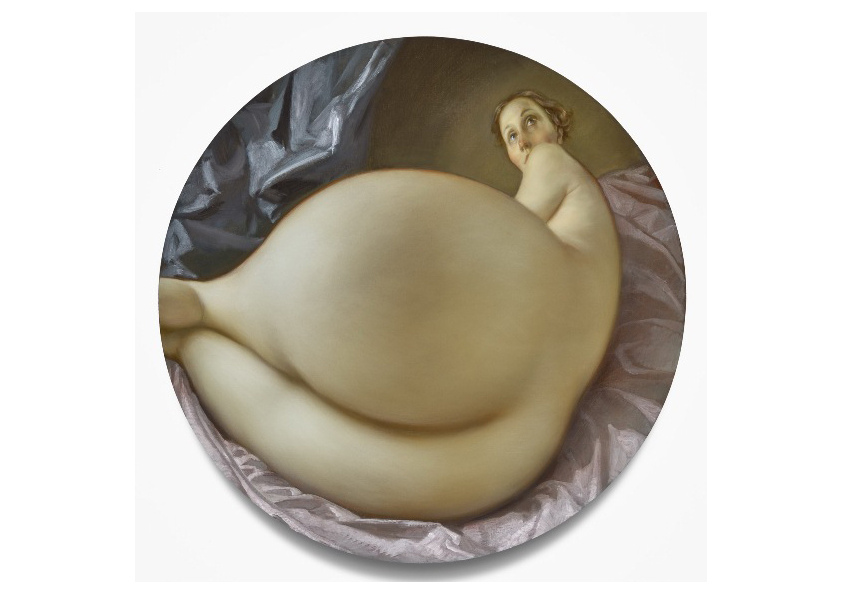 Images Courtesy of Gagosian Gallery.