Named by the Vanity Fair as the bad boy of American painting, John Currin (b. 1962) is one of today's most popular and commercially successful artists. His lusty figurative paintings seduce and surprise and some people find them to be toxic. As such, we believe that John Currin is the ideal artist for inclusion in our pantheon of provocative artists. Beware, Currin's challenging mash-ups of sixteenth and seventeenth century European painting and 1970s porn are often too explicit for publication in a newspaper.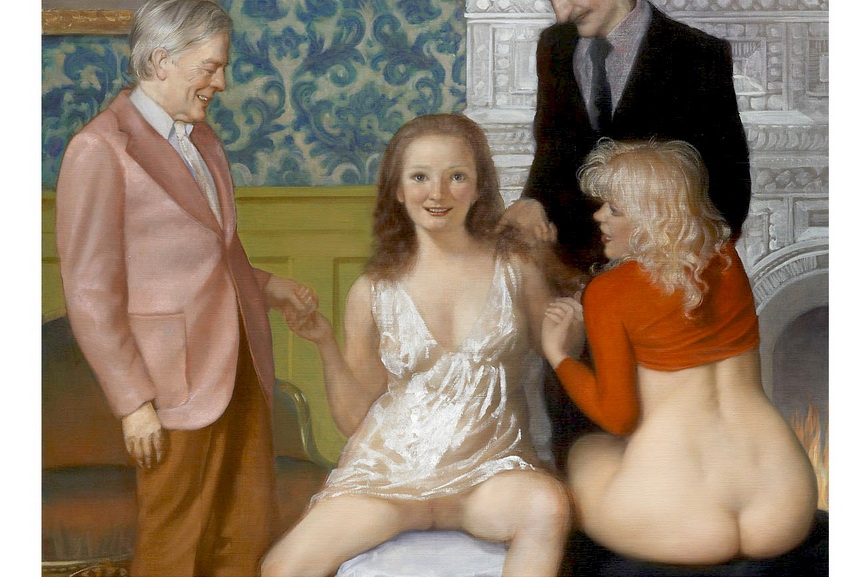 Old Masters and Porn Magazines
On his canvases, different visual languages are battling with inspiration drawn from Old Masters, pin-ups, pornography, and B-movies. Currin layers culture searching for a balance between the grotesque and the beautiful. For many, it is still not clear whether Currin willfully degrades traditional painting or pays homage to the nudes of the Old Masters. Certainly, he demystifies classically nude paintings by making them in-your-face explicit. Apparently he belongs to the group of people who believe that Titian's Venus of Urbino, an exemplar of the sixteenth century female nude which Mark Twain described as "the obscenest picture the world possesses", is simply an excuse for a pin-up.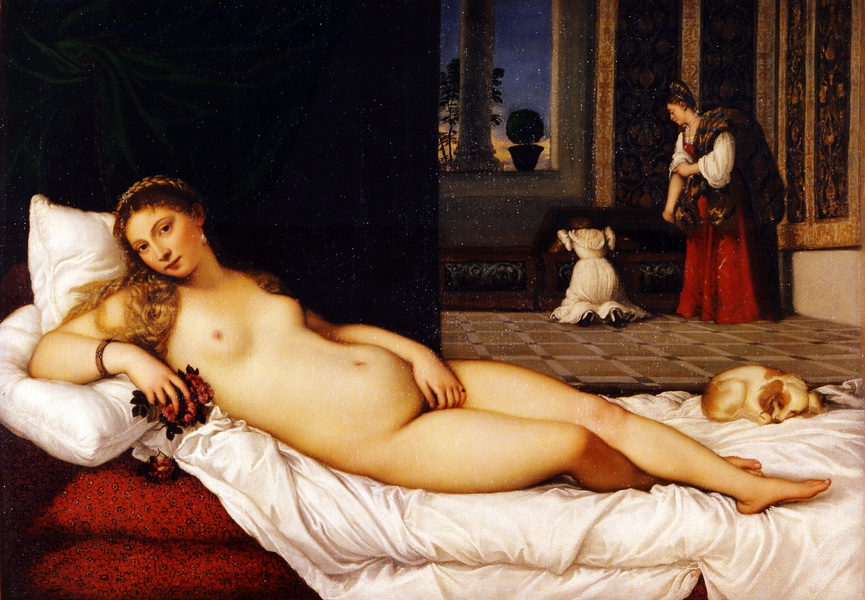 On the other hand, Currin treats the explicit sex scenes from porn magazines in a manner of François Boucher and Jean-Honoré Fragonard. A quick glance at his painting The Storm (2013), for example, clarifies how weird Currin can be and how he knows no borders. The painting appears as a snapshot of a porn movie rendered in Rubens' exuberant style.  We remain puzzled because we can no longer distinguish kitsch from genuine art.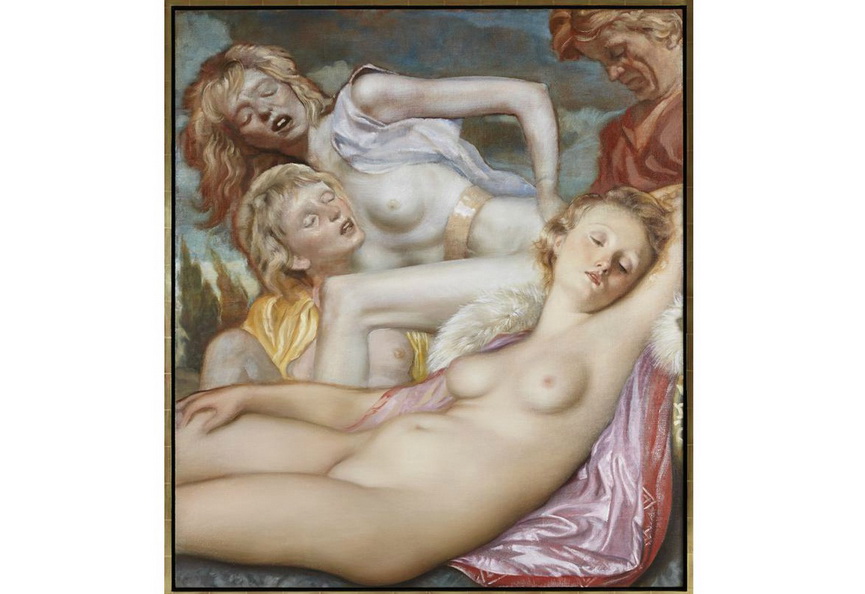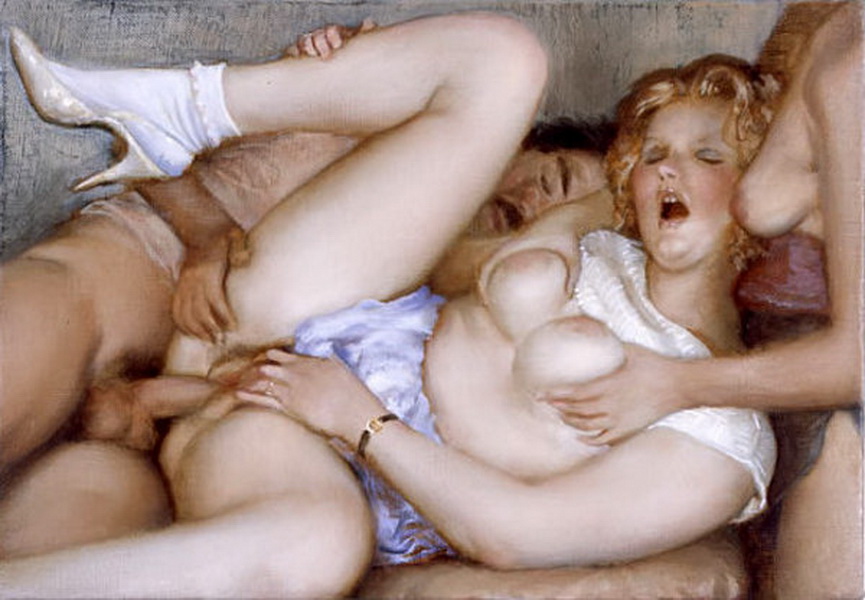 Humor as a Key Aspect
"I love grand, classically nude paintings and there is really no situation where plausibly you have criss-crossing limbs and stuff like that except in pornography," Currin once said. The artist erases any mystification, holding that there are no such things as bad or sick. He finds it liberating to add crude pin-up lushness to the masterpieces of art history. At the same time, Currin injects old-masterish splendor into scenes of cheap sex. One should not forget that humor is a very important aspect of Currin's art.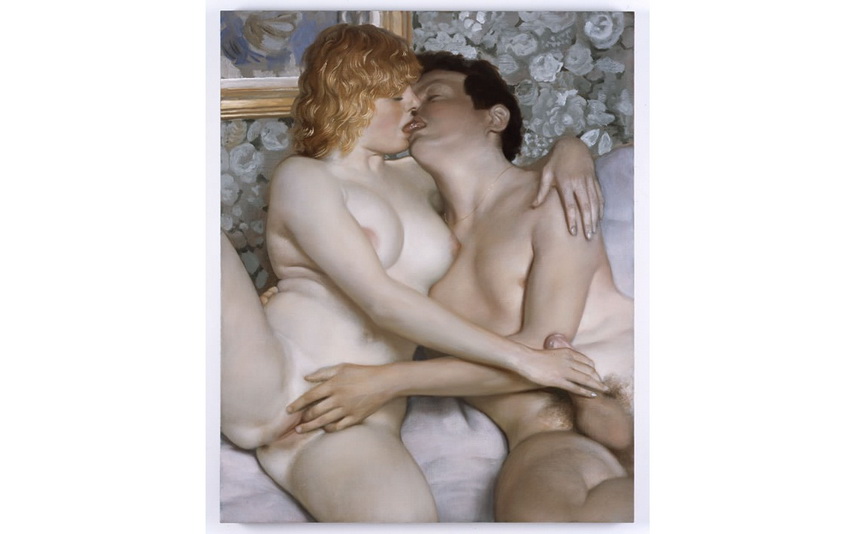 "My paintings are, if not self-portraits, a quest for masculinity", Currin explains, referring primarily to his paintings of women with exaggerated erotic forms of their bodies. His wife and muse, artist Rachel Feinstein, is often the model for paintings that evoke established scene for the presentation of Venus depicting her reclined on a couch.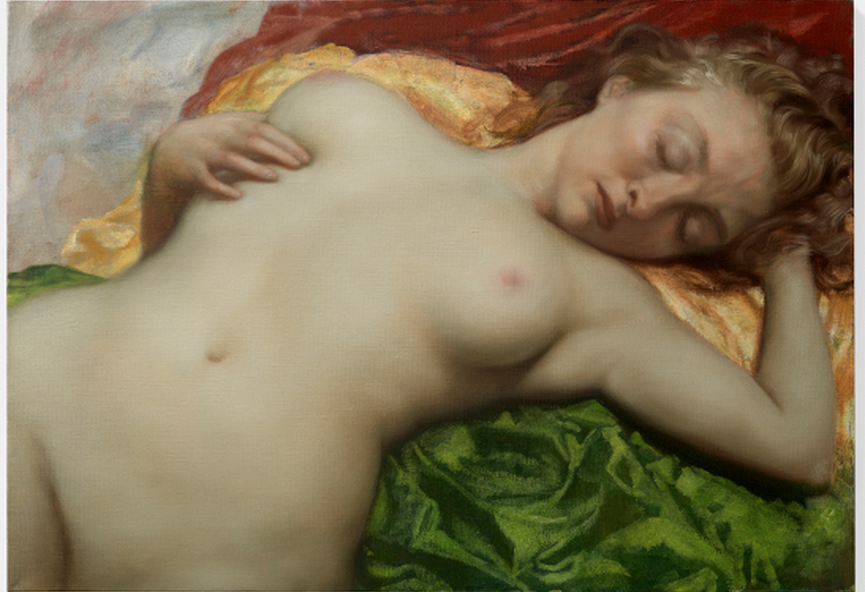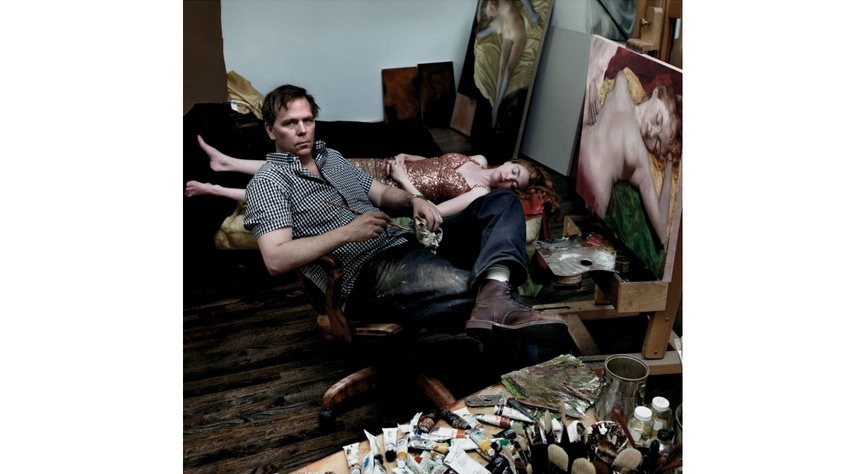 Highly Sought After by Collectors
Besides layering culture, Currin masterfully layers colors to achieve the skin hues and the overall luxuriant effect. He is inspired by the Old Masters, not only in subject matter but also in the technique of painting. Currin is highly respected for his painterly technique that evokes El Greco, Rembrant, Poussin, Manet and Rococo painters. Represented by the Gagosian Gallery, John Currin  is highly sought after by wealthy collectors. His canvases are often sold for six-figure sums. Last year at Christie's, for example, Currin's painting Bea Arthur Naked sold for $1,915,750.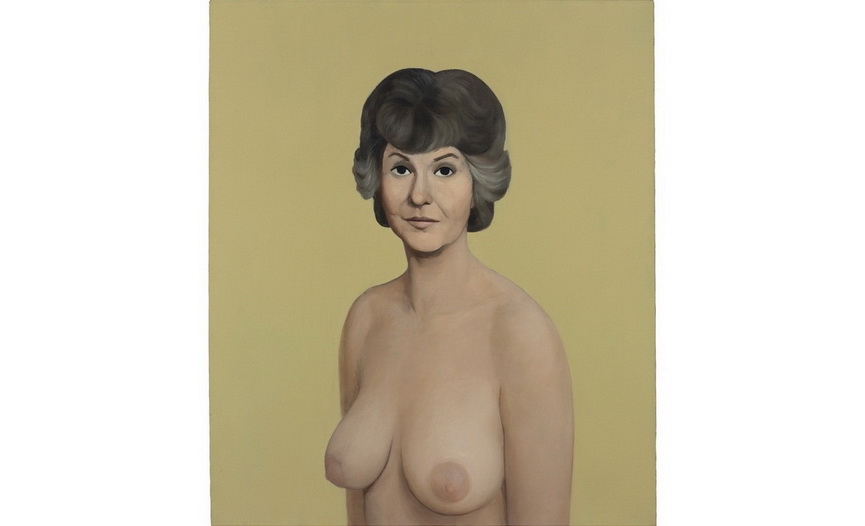 Some critics, however, criticize the artist for distancing his works from the socio-political involvement typical for his contemporary colleagues.  However, we would not agree that Currin does not address questions of today's life because his paintings represent daring parodies of our sex-obsessed time. What is interesting or rather ironic, however, is that, even though we are surrounded by sex at every turn, taboos concerning sex are still deeply stored in our minds. Currin breaks them in a funny and straightforward way. This is why he is the most provocative and successful painter of his generation.