People say that dog is a man's best friend. And in the case of John Dolan, it proved to be exactly like that. Only three years ago, Dolan was a man dealing with tough and problematic life and was no stranger to prison. Following his release, he became homeless and the only companion he had was a dog named George, who Dolan got for the price of a beer can. But he also had something else – his talent. Dolan used to sit with his dog on Shoreditch High Street in London and draw his every day environment. This is how Howard Griffin met him. He recognized his gift and in 2013, John Dolan had his debut exhibition presented to a wide audience. From July 17 until August 17 at a Howard Griffin Gallery in London, the artist will pay tribute to his long-time mate in an exhibition simply called 'John and George'.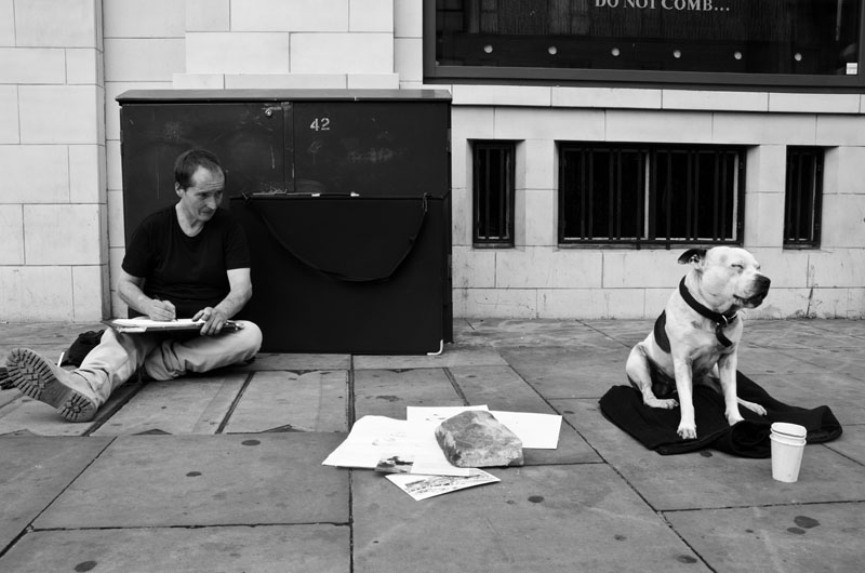 Street Art Meets Street Life
In his sold-out exhibition last year, John Dolan displayed his detailed architectural studies in pen and ink which created an amazing basis for other street artist to work directly onto. He got in touch with some of the world's biggest street art names like ROA, Thierry Noir, RUN, Steve ESPO Powers, Know Hope, Pablo Delgado, and the end result was an amazing mixture of styles and techniques that almost looked like a plot of a cartoon action movie.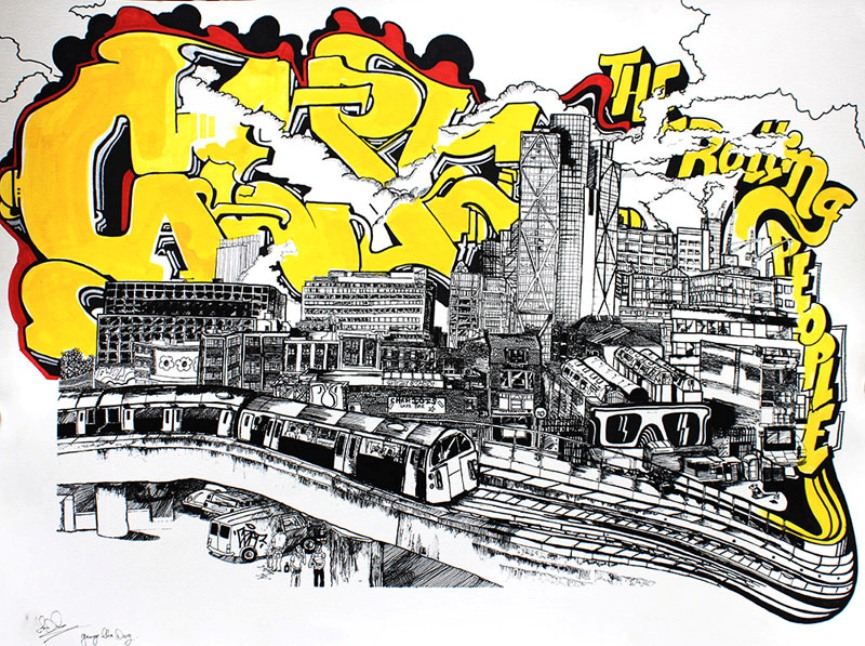 A Loyal Friend
For his second exhibition Dolan - artist without a day of a drawing lesson - is taking us back to where it all started – to a beginning of the greatest friendship. From the moment George walked into his life, he gave him hope, strength and the will to change his life. 'John and George' will present viewers with an immersive microcosm of the life in the streets surrounded by hundreds of drawings of George. Dolan's repetition in the work is understandable since he spent years of working and living in the streets and where each drawing presents another passing day. However, if you look closely, even behind the seemingly identical drawings hides a different story or emotion.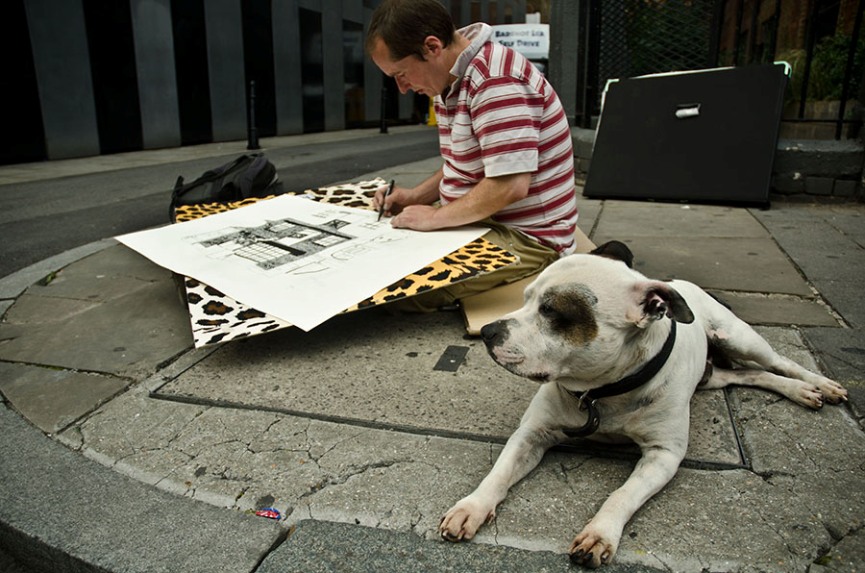 Autobiography
In addition to presenting new original works and prints, the exhibition marks the publication of Dolan's autobiography by Random House. The book chronicles his inspiring story of survival and redemption through art and will be launched at the private view on 17 July at Howard Griffin Gallery. 20% of the proceeds from the exhibition are being donated to The Big Issue Foundation and Battersea Dogs and Cats Home.