The renowned graffiti covered John Lennon Wall, located in the Malá Strana district of Prague, Czech Republic, was painted over completely in white paint leaving only the words Wall Is Over visible, on the 17th November, 2014, the 25th anniversary of the Velvet Revolution. A student art collective operating under the name Prague Service were responsible for the whitewashing of the popular location, often visited by tourists, street artists and taggers. Prague Service have indicated that they hope the freshly painted wall, already coming back to life with new graffiti, would offer a new space for the younger generation to create and voice their messages. The owners of the wall, The Sovereign Order of Malta, were contemplating legal action against those involved with Prague Service for what they consider the destruction of an important work of art history. It would now appear that after contact between the two parties legal action will not be forthcoming.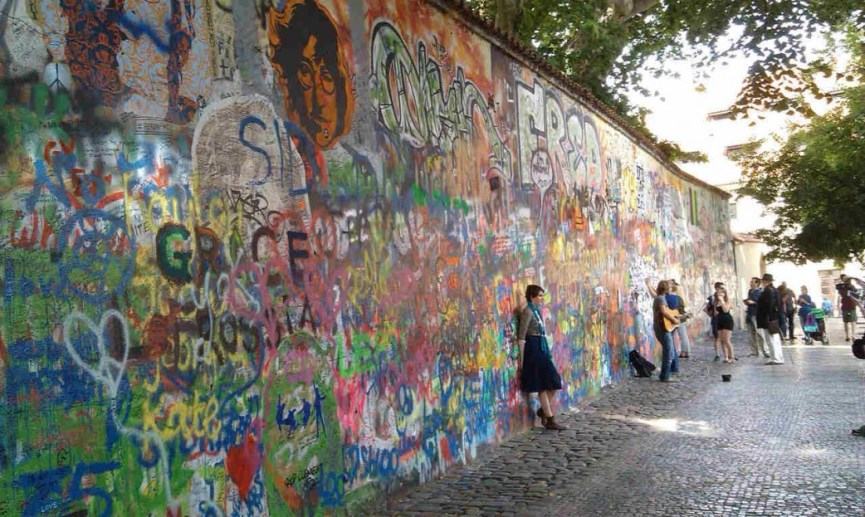 Activism and World Peace Graffiti
Even before the death of John Lennon in 1980, the Prague wall had been a popular spot for Czechoslovakian youth to create graffiti aimed at the then Communist rulers. The assassination of John Lennon on 8th December, 1980 saw the John Lennon Wall emerge as a focus point for messages of love and peace along with graffiti inspired by The Beatles. During the 80's, the Communist authorities regularly painted over what they viewed as subversive messages, usually with military green or grey paint. 1988 saw clashes between students and Police, partly inspired by the wall, with the authorities dubbing the graffiti creators as followers of Lennonism and as agents of western capitalism. The Velvet Revolution followed in 1989, a non-violent transition that resulted in the end of communist rule.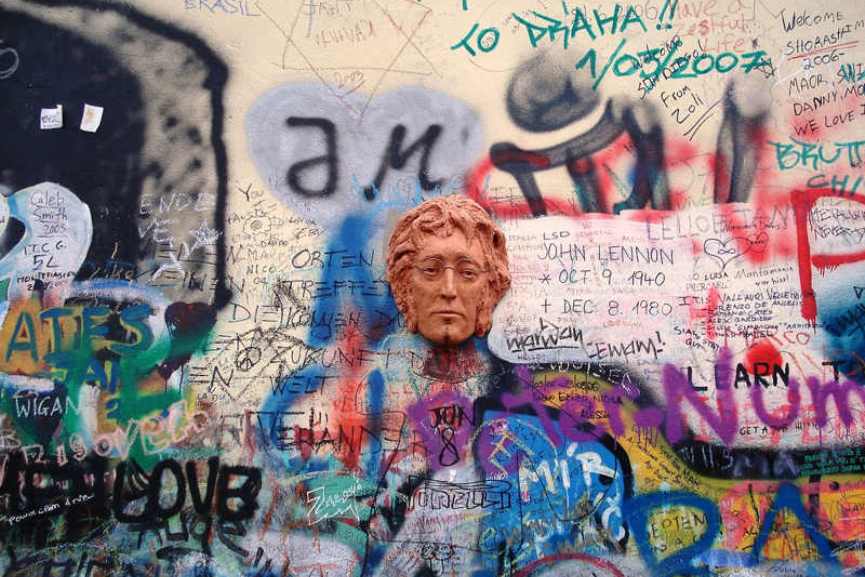 Political Statement or Vandalism by Prague Service
Opinions are obviously divided on the fresh white wall in Prague, some viewing the work of Prague Service as a grand political statement while some may consider it as a simple act of vandalism on a historical landmark and work of art. What is obvious is that the John Lennon Wall will continue to attract tourists and street artists alike with some graffiti artists already busy creating a new layer of history to add to the thirty plus years of messages, tags and images. Meanwhile, the influence of the Prague wall has reached further afield, inspiring a similar mural to appear in Hong Kong as part of their pro-democracy demonstrations.
Read about other political artistic statements in our article about Keith Haring's show, in the series Art Rooted in Activism, introducing the work of Carrie Reinhardt and JR, or in the art born out of social upheaval.
If you want to share some love and peace, sign up for My Widewalls today!