John Meyer was an American contemporary artist best known for his involvement with the Radical, or Fundamental painting movement in the 1980s and 1990s. It's not easy to classify his work; in the period when he created some of his masterpieces, many similar art movements were popular. Someone would link his work with minimalism (check out our top 10 Minimalist Artists), others with strict abstractionism.
Although John Meyer was never a part of conceptual art movement, it is worth mentioning that all his works were based on a clear idea and concept. He never stopped painting, so he used this art medium for expressing philosophy of art. We could say that he had chosen more difficult path – it would be easier for him to use other medium (even sculpture). Therefore, his amazing paintings are even more valuable – they are not product of aesthetical contemplation of the artist, rather an expression of his working process. George Lawson Gallery organizes an exhibition of John Meyer's works, which is, according to gallery, one of the most important shows in the gallery's rich history.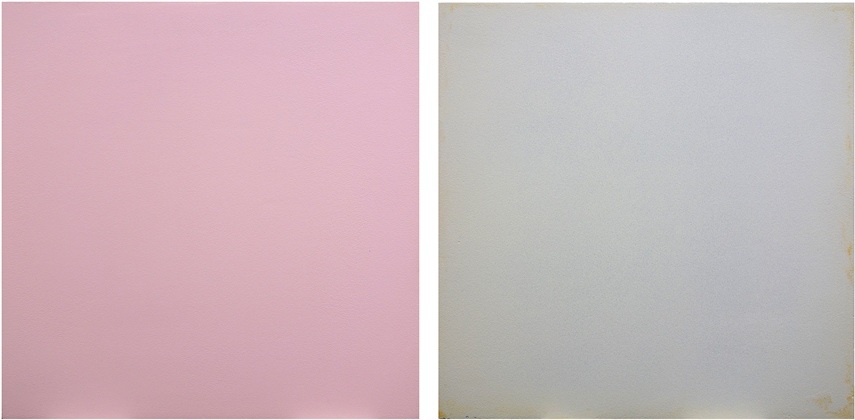 The Art of John Meyer
John Meyer was based in San Francisco. His work has been exhibited and is in the permanent collection of the Albright Knox Museum, the Berkeley Art Museum, the Stiftung Fur Konkrete Kunst in Reutlingen, and the San Francisco Museum of Modern Art. John Meyer's work is truly minimalistic in the sense that, rather than making things which satisfy a notion of what painting should be, he uses abstract painting in order to heighten our awareness of neglected physical details. John Meyer strikes a beautiful balance in his show between the warmth of the reds he uses and the cool impersonality of his methods. The paintings are as anti-expressionistic as they can be, yet they are highly individual and full of the energy of commitment. In his late phase he explored deep-historical techniques and materials: traditionally cradled hardwood panels and Renaissance pigments such as arsenic, lapis lazuli and coral, painted in egg and casein tempera.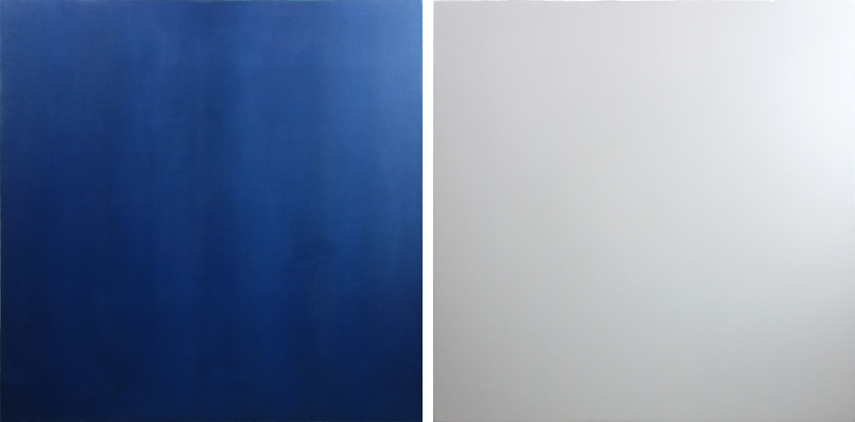 John Meyer Diptychs
At the John Meyer's exhibition, George Lawson Gallery presents a particularly important installation - a collection of thirteen of the diptychs by the artist. With John Meyer's recognizable approach and style, it should be mentioned that his preferred motif was a pair of square or slightly off-square monochrome panels hung an inch apart in diptych. Meyer's paintings are not about the symbolism of duality nor the power of opposites which would discharge itself dynamically. His paintings are often designed to react to the changing time of day and variation of light. They reveal a humble asceticism which can also be understood as an attitude towards life. At certain moments, it feels as if the diptych's two elements were looking at viewers, challenging them to question the possibilities of their own visual perception. (if you like artists dealing with possibilities of visual perception, you should check out the work by Julie Oppermann or Alberto Biasi).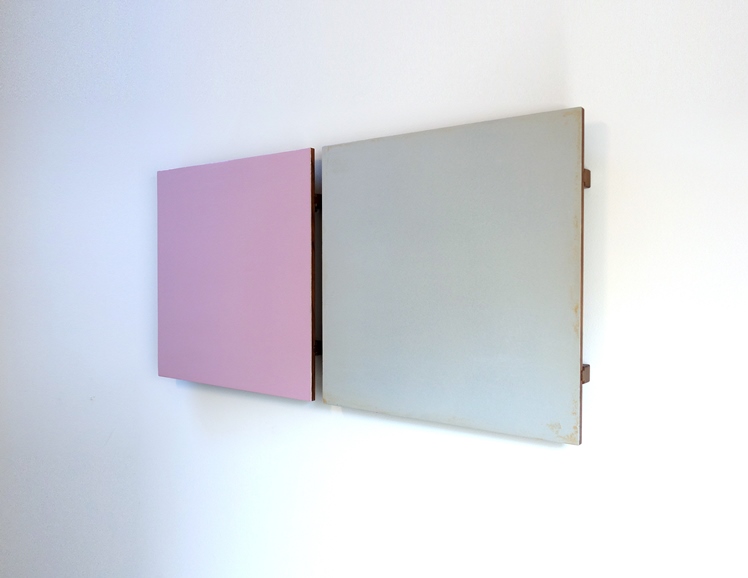 John Meyer at George Lawson Gallery
The John Meyer's exhibition at George Lawson Gallery is the first major exhibition of Meyer's work since the artist's memorial exhibit at Galerie Paule Anglim following his death and many of these paintings have been in storage in America and Switzerland, so they haven't been exhibited in fourteen years. Several are loaned from private collections.
The show will be on view from May 7th until June 13th at George Lawson Gallery in San Francisco.
If you like the art of John Meyer, check out the work by Ned Vena or Paul Cowan.
Sign up for My Widewalls, and be informed about upcoming exhibitions!
Featured Image: John Meyer - Untitled Diptych (Blue/White), 1994 . egg tempera and pigment on ges s oed, cradled oak panels. 2 panels , 11.75 x 11.75 each, 11.75 x 24.5 in. overall (29.85 x 62.23 cm)
All images courtesy of George Lawson Gallery.