This October, John Moran Auctioneers will present an astonishing selection of art from the leading artists of the last one hundred years. Featuring one of the most exciting line-ups the auction house has hosted to date, this fall's 20th Century Art + Design Sale will present seminal works ranging from important Surrealist and Fauvist artists to fine makers and designers.
The auction will be held online, allowing the collectors to browse the lots from the comfort of their home.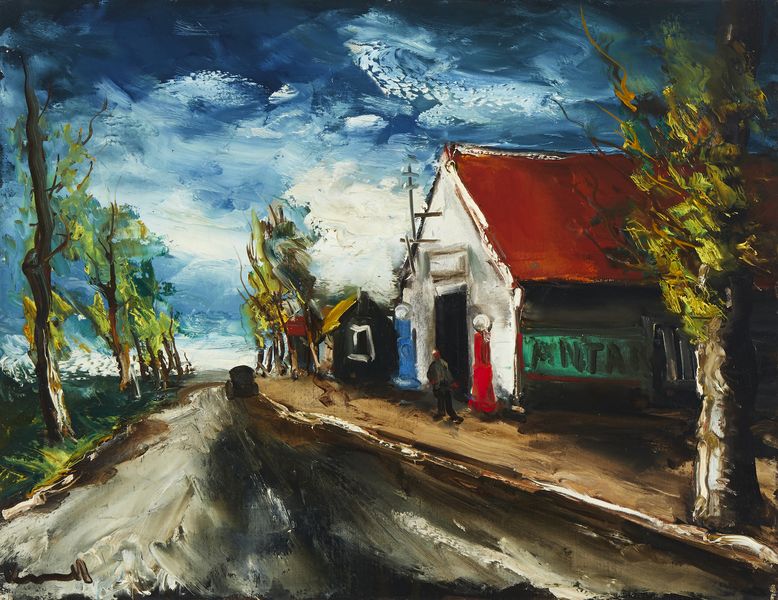 Auction Highlights
The auction will bring together exciting works from the century's leading designers, contemporary works from sculptors and artists, and modernist décor and furnishings. The auction will present an impressive list of blue-chip artists, including several works that have never been presented at auction.
Auction highlights include one of Joseph Cornell's famed box constructions from his Observatory series, estimated between $100,000-150,000; a selection of works from the Cooprider family collection, led by Gonzalo Cienfuegos' Uncle Albert's Studio, estimated between $30,000 and 50,000, Maurice De Vlaminck's Paysage a la Route, a vibrant work estimated between $40,000 and 60,000; José Bedia's Lampiao e seus Cabras, O Rei do Cangaco, Governador do Sertao, a stellar example of his signature style estimated between $40,000 and 60,000; Joan Miro's Delire Du Couturier Jaune, estimated between $3000 and 4000; but also more affordable pieces from celebrated artists such as David Hockney's Red Pots in the Garden, a vibrant work estimated between $800 and 1000 and Robert Indiana's Gertrude Stein, estimated between $500 and 700.
The auction will also include an impressive selection of sculptural works, led by a wonderful work by Agustín Cárdenas, La Torre, estimated between $20,000 and 30,000; Christopher Lee's eerie sculpture Professor Metal and Teeth, estimated between $5,000-7,00, also coming from the Cooprider Family collection; Pablo Picasso's bull profile wall plaque from his famed Madoura collection, estimated between $4,000-6,000, and a bird plaque Oiseau, estimated between $2000 and 3000; and KAWS' Warm Regards Bar (Chocolate), the artist's exemplary design executed in painted cast vinyl estimated between $1,000 and 2,000.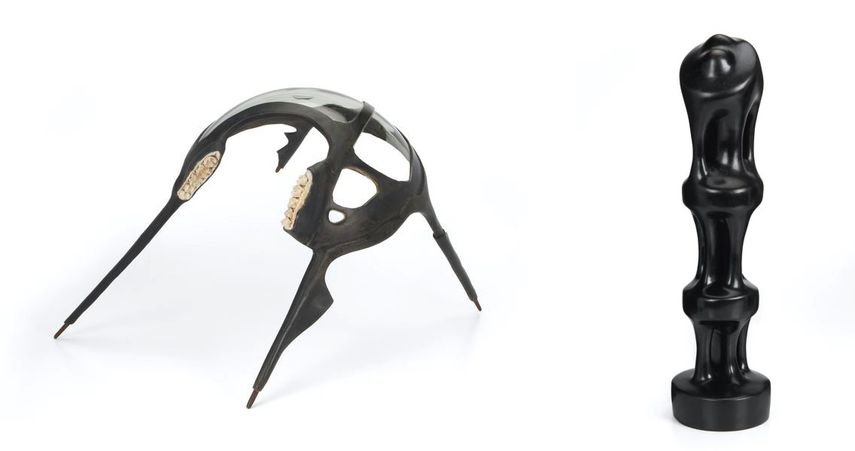 The 20th Century Art + Design Sale
The 20th Century Art + Design Sale will take place online at John Moran Auctioneers on October 27, 2020 at 12 p.m. PT. The bidding started on October 12.
All previews for the auction are by appointment only and the sales will be held online without a live audience, while the digital catalogue is available online.
Featured image: Joseph Cornell - Untitled box construction, mixed media, est. $100,000-150,000. All images courtesy John Moran Auctioneers.