John Ruskin's multifaceted practice was based on the intersection of nature, art, and society. One of the most important 19th-century intellectuals in Britain was more than an art critic and an artist; his interests included education, botany, geology, and perhaps most importantly - social justice and political economy. Ruskin's rich bibliography encompasses a number of novels, essays, poetry and lectures, travel guides and manuals, etc. However, in order to primarily understand his socially charged position, it is necessary to start from the context of the times during which he worked and lived.
The 19th century in the United Kingdom is often referred to as the Victorian era, per the rule of Queen Victoria. It was colored by extensive colonialism, Darwinism, and class division. While often described as a romantic period (presented by some writers and painters), the reality was rather grim for the majority of the non-privileged people living in urban environments. Namely, the Industrial revolution brought entirely new lifestyles and caused cities to become overpopulated, transformed in factories while living conditions were extremely poor.
Apart from his engagement with the arts, in the late 1850s, John Ruskin became increasingly interested in social issues. To be more precise, the thinker was very critical of industrial capitalism; he saw the division of labor as an oppressive and dehumanizing mechanism and argued that the political economy entirely excluded broader social ties which connect communities together, so he proposed socially responsible ideas of common goods and social justice.
This year, the United Kingdom celebrates the 200th anniversary of the birth of John Ruskin, with some of the major institutions in the country releasing extensive programs such as exhibitions, lectures, and conferences.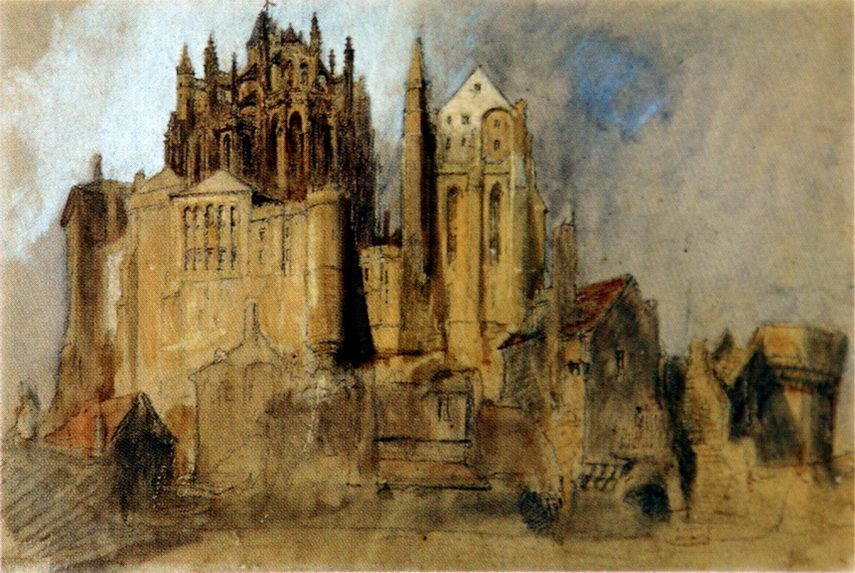 The Importance of John Ruskin's Activity
The most prolific thinker of the times, John Ruskin was born on February 8, 1819 and was raised in a middle-class family which nurtured his love for authors such as Byron, Shakespeare, and Walter Scott. Ruskin was also very much influenced by the family travels occurring during his childhood, and was therefore often exposed to art, especially architecture and painting, as well as to the beauty of the English landscapes. Of special mention are places such as the Alps and the city of Venice, locations which inspired him very much. During those tours, Ruskin used to capture the sites, so his early notebooks and sketchbooks are full of visually appealing and technically perfected drawings of landscapes, buildings, and maps.
Shortly after enrolling the University of Oxford in 1836, Ruskin started writing, although he wasn't very much inspired by that environment. As time passed by, his style became more and more complex and versatile regardless of the genre, and he used much plainer language to communicate his standpoints to a wider audience.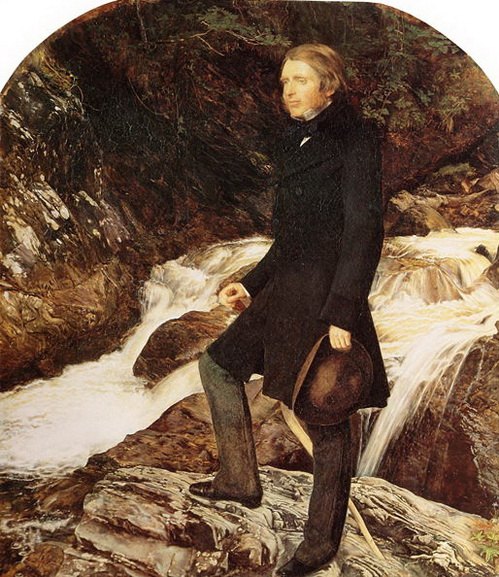 Important Writings, Lectures and Social Critique by Ruskin
Ruskin's work was first published in 1829, and it was a poem called On Skiddaw and Derwent Water. A couple of years later, Magazine of Natural History published his three short articles that manifested his need to be a close scientific observer of nature. In the period between 1837 and 1838, London's Architectural Magazine issued Ruskin's The Poetry of Architecture, while a year later his essay Remarks on the Present State of Meteorological Science was published in Transactions of the Meteorological Society.
However, Ruskin came to prominence after publishing the first volume of Modern Painters in 1843. It was an essay defending the work of the work of J. M. W. Turner. Around the 1850s the thinker supported and promoted the work of Pre-Raphaelites, a collective profoundly inspired by his ideas.
It was during this period that Ruskin was more focused on social and political issues, and Unto This Last from 1860-62 embodies the change in his style best; he became the first Slade Professor of Fine Art at the University of Oxford in 1869, where he established the Ruskin School of Drawing. Two years later, Ruskin pledged for social justice even more fiercely, through his monthly letters to the workmen and laborers of Great Britain published under the title Fors Clavigera (1871–1884). During that time, he founded the Guild of St George, a communitarian organization proposing an alternative to the social and political mechanism of the times (return to the country, simple life without mechanization, living in harmony with nature).
Ruskin was an avid lecturer, wrote numerous texts about geology, botany, mythology art practice, and judgment. Simultaneously, he continued to draw, paint, and to explore Europe throughout his journeys.
Ruskin was quite popular practically until the beginning of the First World War, despite the fact he passed away in 1900. For several decades, his work was not widely analyzed - until in the 1960s the publication of academic studies of his work was published. In a contemporary moment, the thinker is saluted for his progressive ideas which anticipated environmentalism discourse, the importance of sustainability and craft.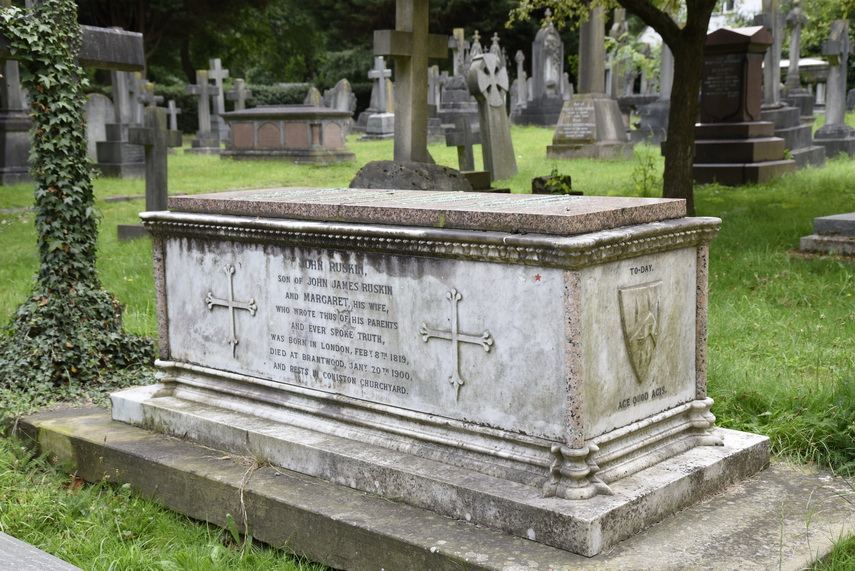 The Ruskin Anniversary
Therefore, it is no wonder that the 200th anniversary of Ruskin's birth will be celebrated in a grand and graceful manner. One of the leading institutions in the country, the Royal Academy of Art, will start the year-long celebration by organizing the event featuring readings of Ruskin's writings titled All Great Art Is Praise on 8 February 2019. At the Houghton Library within the Harvard University, the exhibition Victorian Visionary: John Ruskin and the Realization of the Ideal will be on display from 1 January until 31 May 2019, while at the neo-Gothic mansion 2 Temple Place in London there will be a show called John Ruskin: The Power of Seeing will be on display until 22 April 2019.
The more elaborate collective show which tends to explore Ruskin's role as an art patron and inspiration for the Pre-Raphaelites will be on display at the Mitsubishi Ichigokan Museum in Tokyo from 23 February until 26 May 2019 under the title Parabola of Pre-Raphaelitism: Turner, Ruskin, Rossetti, Morris, and Burne-Jones.
The anniversary will include a few other exhibitions, as well as several important international conferences aimed to explore Ruskin's standpoints as a critic and social reformer. For more information, please visit the official website.
Editors' Tip: Disavowals: or Cancelled Confessions
The drawings of John Ruskin are exhilarating to look at, and they express his own sense of exhilaration as he observed landscape and nature, buildings and artifacts. They deserve to be appreciated afresh by a wider audience. Accompanying a landmark exhibition at the National Galleries of Canada and Scotland in 2014, this exploration of Ruskin's watercolors and drawings - representing his entire career and all subject types and degrees of finish and elaboration - demonstrated how his characteristic drawing style evolved and how he achieved his highly distinctive technical virtuosity. In more than 130 superb examples, reproduced with great delicacy, this book tells how he regarded drawing as a means of focusing his eye and as a discipline of observation, but attached small significance to the drawing itself when completed.
Featured image: Portrait of John Ruskin, 1850s. Unknown author. All images creative commons.