A Bay Area-based painter, John Wentz focuses on the exploration of process and technique. Working within the classical idiom of the human figure, his goal is to reduce and simplify the image to its core fundamentals - composition, color, and mark making. His paintings place the illusion of safety and security under a psychological scope, peeling back the layers of fear associated with social struggles we face. His latest body of work will soon be on view at Hashimoto Contemporary. Titled Navigation Unknown, the work expands the artist's ongoing exploration of portraiture through process and mark making. This latest series of mixed media paintings explores the transitory space of the urban environment.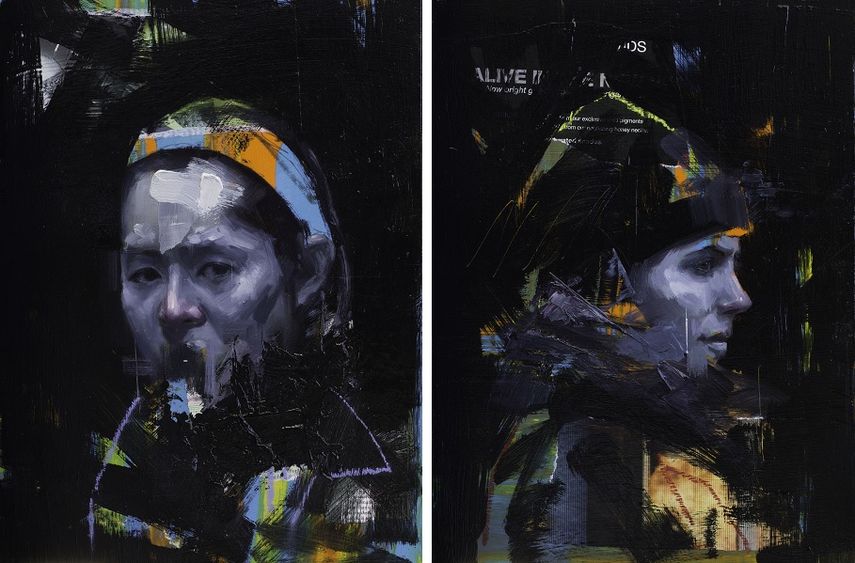 The Spaces of Transience
Influenced by John Wentz's latest visit to New York, the series is a direct response to the physical textures of the city. Painted in his distinct expressive style, the loose and defined details are delicately balanced, creating human likeness within gestural abstraction. A variety of advertisements, spray paint and other media are collaged to construct these dimensional portraits. In this way, the paintings are physically unified to their references. A dynamic observation of people passing by and encounters of individuals converging in spaces of transience, these works are imbued with a strong storytelling element. Featuring micro and macro perspectives, the series consists of dynamic narrative scenes paired with stripped down portraits of individuals.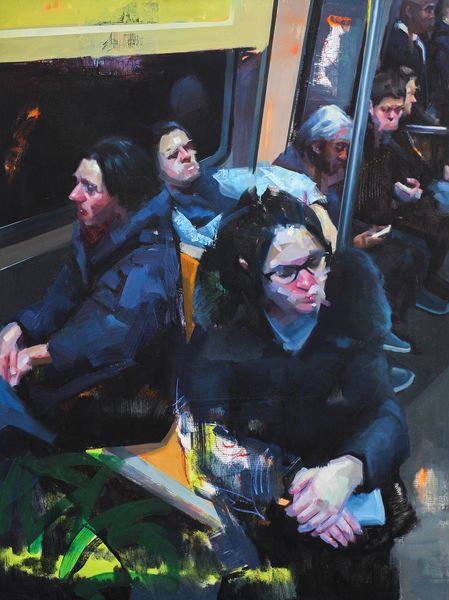 The Practice of John Wentz
The work of John Wentz is characterized by broad and simplified paint application and brush strokes, serving as a means to connect and convey these ideas to the viewer in a way that only painting can. In previous years, Wentz has been focused on themes centering around war, often using the gas mask as a representation of our penchant for conflict and destruction. Still, he has started gravitating towards more conventional subjects recently – namely portraits. This resulted from his fascination with the human head and ideas of identity and construction. His gut-wrenching, powerful imagery truly delves into the human condition.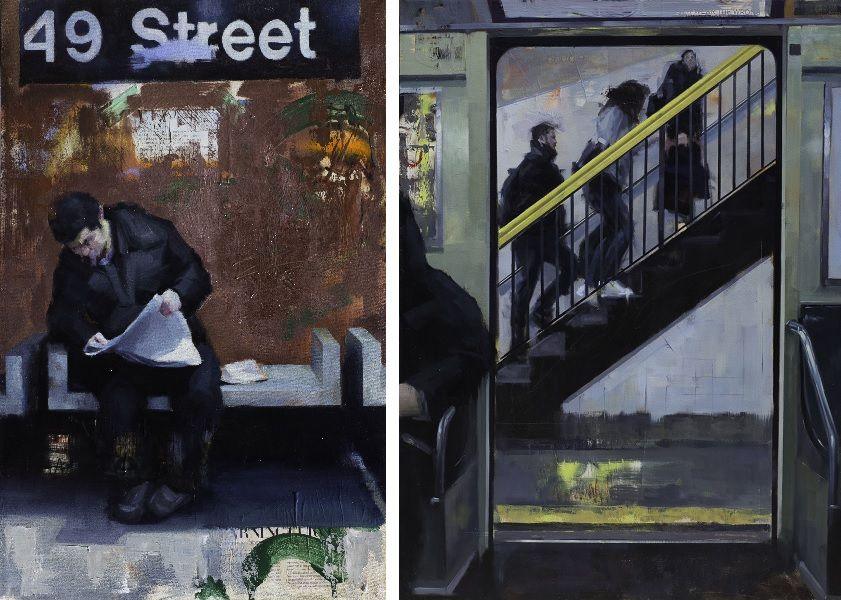 John Wentz Art Exhibition at Hashimoto Contemporary
Each piece invites the viewer to construct narratives about these subjects and situations. As Wentz notices, it is a really vulnerable state to be in when you're neither here nor there. "People in transit are unrooted… We are in a constant flux going from point A to point B", he explains. This area between those two points is what the artist is interested in. The exhibition Navigation Unknown will be on view at Hashimoto Contemporary in San Francisco from August 5th until August 26th, 2017. The opening reception will be held on Saturday, August 5th, from 6 to 9 p.m.
Feature image: John Wentz - The Morning Breathes, The Evening Dies. All images courtesy of Hashimoto Contemporary.