An often posed question is if the traditional medium of painting is capable of establishing sustainable communication with a wider audience in the contemporary moment. A high amount of innovation is hard to achieve after all the shifts happened throughout the art history.
However, the authentic approach is what makes a specific artist differ from the others. A good example of such a claim is the work of John Wentz, best known for subtly blending figuration and abstraction. His latest series will be on display this month at the San Francisco-based gallery Hashimoto Contemporary.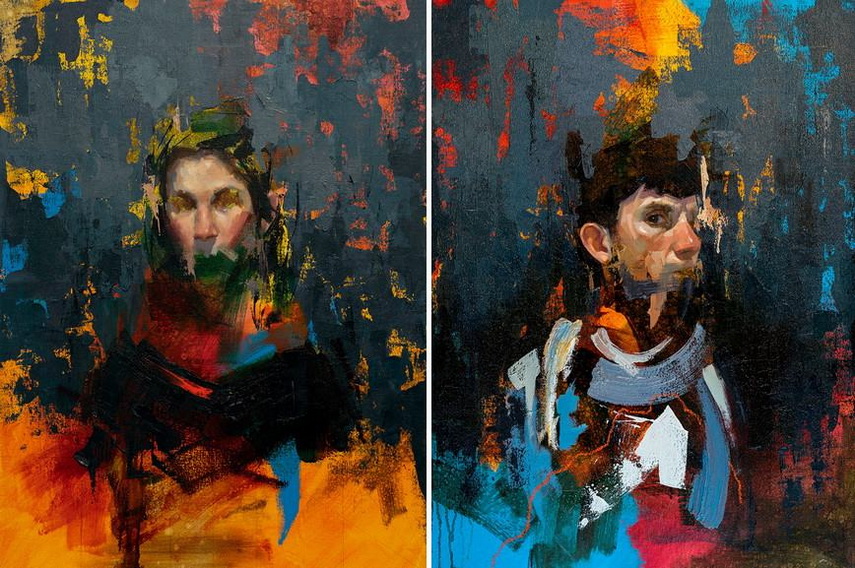 The Dystopian Images of John Wentz
Namely, John Wentz is a contemporary painter whose practice is based both on formal and technical aspects of the painterly process. The omnipresent figuration is reduced, simplified or, in better words, deconstructed and the artist achieves that by carefully applying paint with his signature mark making brush strokes.
Therefore, the figures seem to be fading while the overall atmosphere recalls melancholy, alienation and disappearance. That implies that Wentz devotedly explores various psychological processes or states typical for (contemporary) human behavior.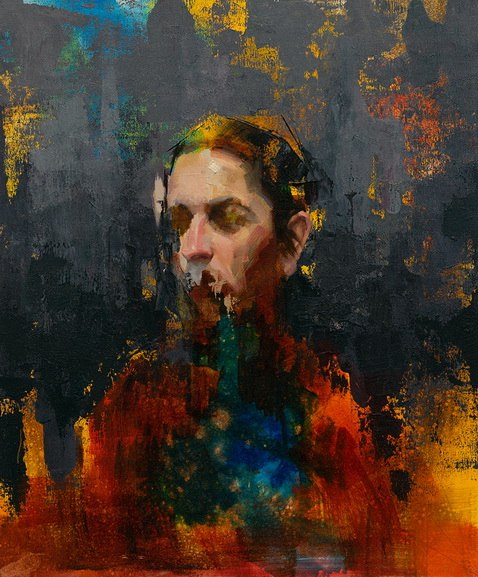 Fragmented Reality
The latest series is based on explorations of language, identity, and human interaction/connection. In a similarly delicate fashion, Wentz continues to reinterpret the notion of portraiture, by introducing austere, numb and surreal depictions of different facial features of both genders. It seems that he is influenced by the classical portraits of Old masters; however, his own interpretation resists categorization.
Wentz's subjects drift in abstraction while remaining loyal to the gaze of the painter and finally the observer. As a matter of fact, the genre of the portrait is transcended so it becomes an intimate note of a certain state, expression or feeling.
Along with painting, Wentz will show his mixed media works based on a similar principle of layering images, typography, and experiences. They are made on paper and wood and are constructed of various objects related to the artist's Parisian experiences.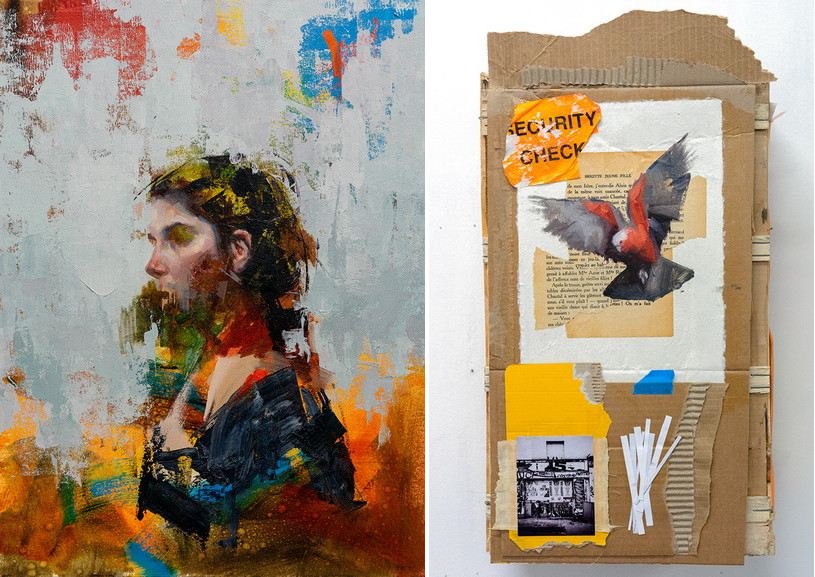 John Wentz at Hashimoto Contemporary
The upcoming exhibition will definitely provide an insight into the development of Wentz's practice and his continuous need to explore and experiment with different techniques. That being said, it will prove that the possibilities of his craftsmanship go beyond the two-dimensionality.
The Death of Distance will be on view at Hashimoto Contemporary in San Francisco between February 2 and 23, 2019.
Featured image: John Wentz Studio shots; John Wentz - OVNI, 2018. Oil on wood, 60cm x 60cm. All images courtesy the artist and Hashimoto Contemporary.