The actor known for his role in the movies such as Pirates of the Caribbean and Blow, Johnny Depp is selling his art collection. The movie star is auctioning off his multi-million-dollar collection that includes nine works by the legendary artist Jean-Michel Basquiat, most of which were executed in 1981, which the actor acquired over the past 25 years. Johnny Depp is famous for his great appreciation of everything related to the world of art, and his art collection is one of the prime examples of this long-lasting love. The movie star is actively taking part in collecting, as well as creating art, as he is a gifted painter in addition to being a talented actor and a musician.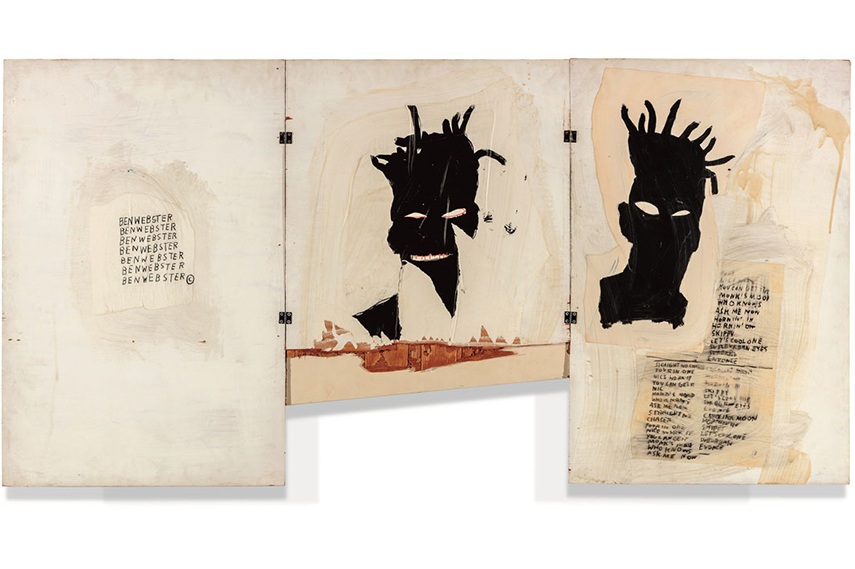 Jean-Michel Basquiat from Johnny Depp's Collection
According to the auction house Christie's, the actor, producer, painter, and musician, Johnny Depp will present a time-capsule selection of nine pieces by one of the most celebrated icons of 20th-century painting. Depp and the representatives of the auction house have been in dialogue since the beginning of 2016 and reached an agreement to sell the actor's collection of Basquiat's works, following the momentum in the Basquiat market that reached its peak after the record-breaking auction sale of Untitled (1982). Johnny Depp art collection will be the focus of the Post-War and Contemporary Art Evening, and Day Auctions as well. Almost all of the nine pieces by Basquiat were created in 1981, which was the year of Basquiat's big break from a street artist to an international superstar. These works are the remnants of the artist's creative energy and his understanding of the post-punk New York, that Johnny Depp deeply appreciates. Since the 1990s, the actor has been collecting these works, focusing on the pieces that match his understanding of the artist's work.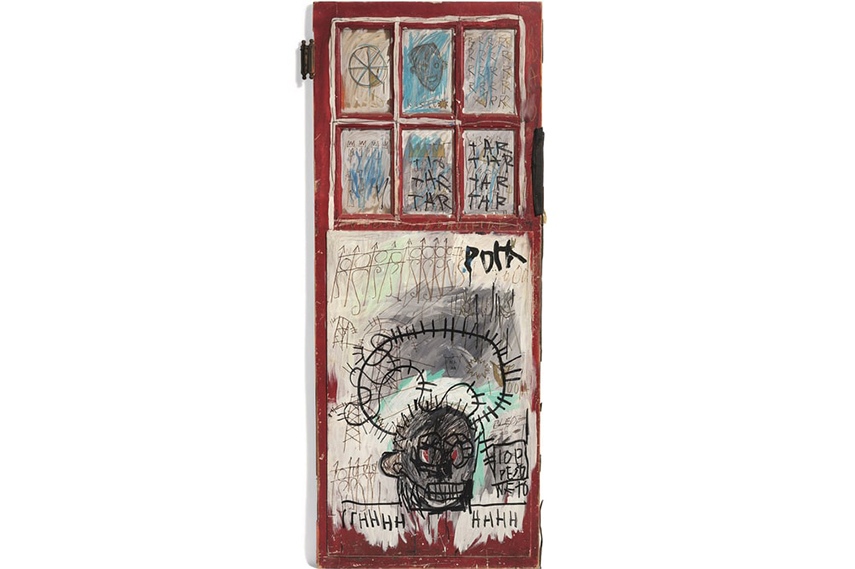 Johnny Depp - A Painter
As we have previously mentioned, Johnny Depp is a pretty gifted painter himself. He usually creates portraits of people who inspired him throughout his life, from Marlon Brando to Jack Kerouac, and even his ex-wife, Vanessa Paradis, for whom he has created album covers for Divinidylle and Bliss. Johnny's works are unsettling and carry a dose of mystery and unease, much like Jean-Michel Basquiat's works do, so it is no wonder that the actor is quite fond of Basquiat's art and owns several pieces created by the troubled artist.
"Nothing can replace the warmth and immediacy of Basquiat's poetry or the absolute questions and truths that he delivered. The beautiful and disturbing music of his paintings, the cacophony of his silence that attacks our senses, will live far beyond our breath." – Johnny Depp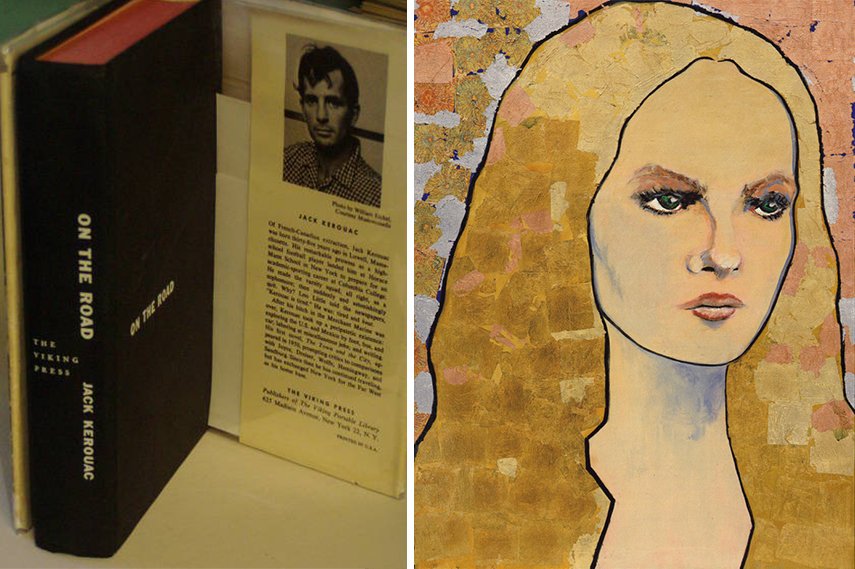 Johnny Depp Art Collection
Since art comes in many forms, it is no wonder that the Rum Diaries star is an avid collector of both visual arts and the literary art forms. His book collection is as extensive as one can be since he started collecting books after taking a trip to the hometown of the famous Beat Generation writer Jack Kerouac in 1991. The actor owns a great number of Kerouac's first editions, letters written by the author, his last typewriter, one of Kerouac's suitcases, and books from his personal library. Depp also owns first editions by Dylan Thomas, Arthur Rimbaud, and Edgar Allan Poe. Evidently, Depp has been a fan of the troubled artists for years, and his collections resonate with his love for these artists, whether they come from the visual or literary art world.
This auctioning of Jean-Michel Basquiat's works comes amidst the divorce battle between Depp and the actress Amber Heard. This could complicate the already messy divorce process as the pair did not have a prenup, and is divorcing in California, which is among the eight states in the USA that splits marital assets through the "community property" method, which basically means that their joint assets are divided in half. Whatever happens, we are sure that the priceless Basquiat pieces will make the new owners happy when they acquire them in an auction.
Update Related to the Collection Sale
Johnny Depp's Basquiat works sell for over 11 million dollars! Self Portrait, which Depp obtained in 2001 for over $570,000, and Pork, two of the paintings from the collection of a famous actor were sold at Christie's auction house on Wednesday. Depp who is currently in the midst of a divorce war with Amber Heard was selling eight Basquiat paintings in total, which can be viewed on the Christie's web page.
What do you think about Johnny Depp's art collection? Share your thoughts with us on our Facebook page.
Featured image: Johnny Depp via ohmymag.com