With a bold use of color, shape and intricate detail, Jolene Lai creates images with a seductive aesthetic and subject matter that weaves in emotions of whimsy, melancholy, irony and absurdity. The latest Jolene Lai art show will be presented at Thinkspace Gallery. Titled Beside You, the show explores a progression of childhood scenes gone strangely askew, featuring imagery that is both whimsical and phobic. The playful naivety of children's story is combined with a sense of darkness, progressing into shadowy linings. Combining the uncanny and ordinary, Lai has created a world of contrasts, metaphors, and dreamscapes weaved into otherwise familiar settings. She is known for narrative paintings in which characters are suspended somewhere between a dream and dread. She reimagines stories drawn from myth, Chinese folklore, and fairytales, transforming them into surreal compositions.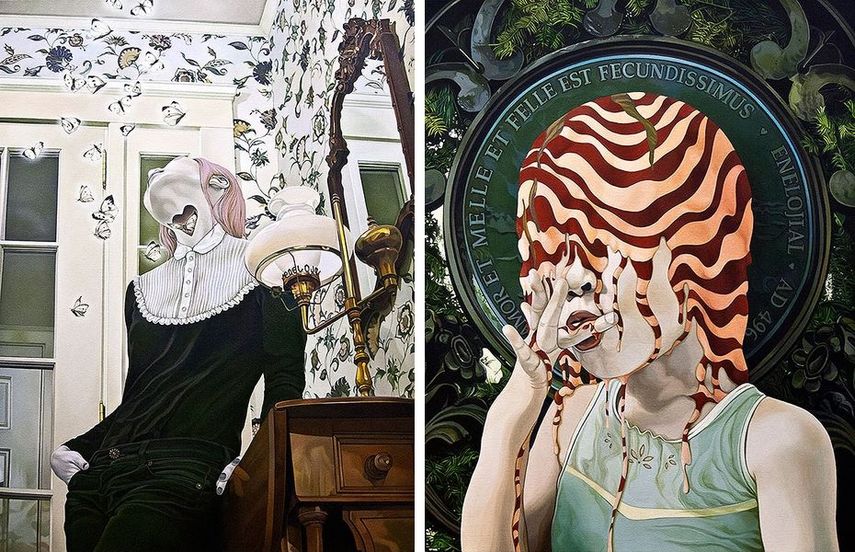 Combining the Uncanny and Familiar
In this latest body of work, Jolene Lai chooses the familiar as the point of entry, allowing for the illogical progress of fantasy to overcome the conventions of reality. In this world of melancholic nostalgia the artist has created, everything is possible and free from plausibility and law; a girl dissolves into candy during a city invasion of monster octopi, the water floods the house in the presence of a quite onlooker, and a carousel horse bursts through a house. These paintings invite the viewer to engage and create narratives from their own personal experience and memory. Pulling the viewer deeply and intimately into her stories, Lai creates a mirror to our subconscious.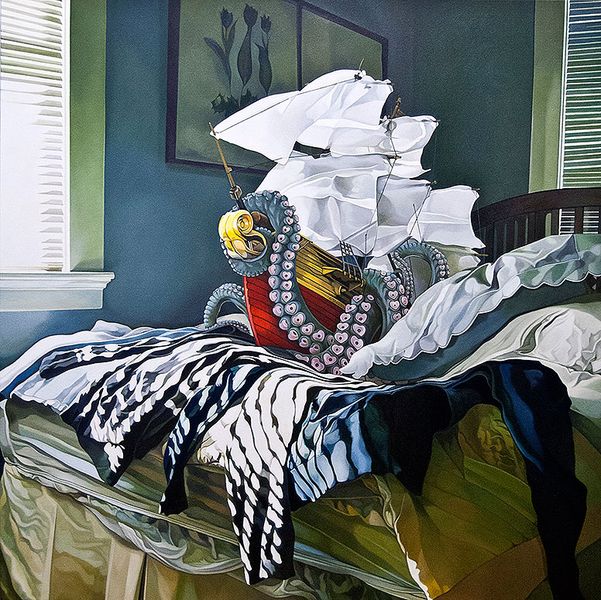 The Practice of Jolene Lai
The stories Jolene Lai stages are both compelling and puzzling, leading the viewer down a proverbial rabbit hole. Inspired by everything from mythologies, Asian culture, and children's stories, to fashion editorials, cityscapes, and illustration, she creates an aesthetics that is both beautiful and grotesque. Her characters are found in a variety of settings, and they range from strangely faceted, marionette-like figures, faceless characters, to doubles, automatons, and stylized doll-like girls. Developing her scenes in unexpected ways, she often juxtaposes innocence of her imagery with something darker and more sinister. Yet, these images remain universally accessible and approachable, creating a space for the viewer to explore them on their own terms.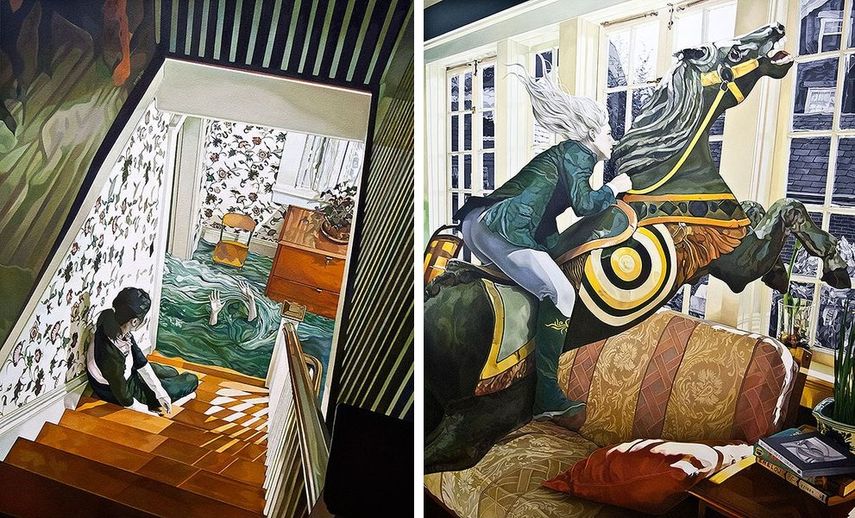 Jolene Lai Art Show
Singapore-raised and Los Angeles-based artist, Jolene Lai has been steadily building a reputation within the L.A. art world. She primarily works in oil on canvas and mixed media on watercolor paper to create beautifully chromatic works, densely populated with characters and haunted by ambiguous stories. The show Beside You will be on view at Thinkspace Gallery in Los Angeles from February 4th until February 25th, 2017. It will encourage the audience to immerse themselves into Lai's surreal world.
Featured image: Jolene Lai - Cacophony (detail). All images courtesy of Thinkspace Gallery.