Breathtaking, stunning, enlightening, exceptional, magnificent, incredible, magical, spectacular, superb, doesn't get any better than this - these are just some of the words that people describe Jon Ortner's photographs and books. No doubt that similar things will be said about Peak of Perfection, Jon Ortner's new book.
Jon Ortner, a well known 64 years old photographer (born 1951), became famous for his photos of Asian countries. He started with trips to Asia back when he was 21, when he went to visit India and Nepal, and continued going ever since. These numerous trips resulted with three amazing books, and in between, Jon Ortner created many magnificient photos of New York, where he moved in 1978 to start a commercial studio with his wife and business partner, Martha McGuire. His absolutely staggering landscapes and photographs from both continents - America and Asia - will leave no one indiferent, but Peak of Perfection is somewhat different. It focuses on the beauty of human form, as its subtitle suggests: Nude Portraits of Dancers, Athletes, and Gymnasts. So, our first questions to Jon Ortner in this exclusive interview for WideWalls was: how this turnaround - from Asian motifs to nude portraits - did occur?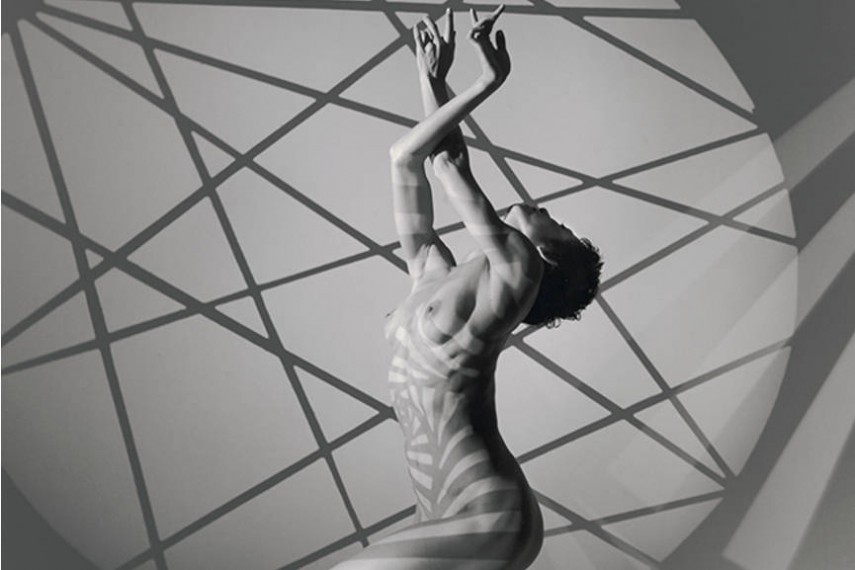 Searching For Exceptional Beauty
WideWalls: You are well known for photographs you've made in Asia - Nepal, Cambodia, Myanmar, Thailand... Also, on your site I've seen some fantastic shots of NYC, and around the USA. And now, you have made a book that contains nude portraits of dancers, athletes, and gymnasts. How did this turnaround occur?
Jon Ortner: In my early teens I started reading about the Himalaya, highest mountains in the world, and the exotic and mystical lost cities of Asia, such as Angkor in the jungles Cambodia, and Bagan in Myanmar. That led to my first journey to India and Nepal when I was 21 years old. And I have continued that lifelong fascination with Asia, the Himalaya, and the ancient Buddhist and Hindu philosophies that evolved from those sacred lands. Those journeys led to life altering experiences and the creation of three photo books.
The first, Where Every Breath is a Prayer, was 15 years in the making, with five journeys to Nepal and extended photo expeditions in India, Thailand, Myanmar, Java and Bali. Angkor, Celestial Temples of the Khmer Empire, published in both English and French editions, was photographed over an eight year period in Cambodia and the Issan region of Thailand. And Buddha, one of our most successful books, now in five languages, was more than 10 years in the making, with extensive photography in Ladakh, Tibet, Thailand, Laos, Cambodia and Myanmar. But in-between our adventures in Asia, while back at the studio in NYC, I had always loved shooting black and white film, especially nudes. And I became interested in extraordinary physical beauty, and the power of beauty across cultures and throughout history. But it wasn't until I started seeing athletic dance troupes such as Pilobolus, Anti Gravity and Ballet Tech in NYC, that the combination of gymnastic skill and extreme poses, all done with nude bodies, that I realized the photographic potential. It is that combination of beauty of the body and the shapes and textures that could be created, especially with couples that focused my vision for Peak of Perfection.
The first challenge was to find the athletes, dancers and gymnast that displayed the physical qualities I was looking for. The search for these unusual people continued over a period of many years. And at times, the whole project had to be put on hold, as we concentrated on the complex and extensive book projects about Asia, and the American West.
WW: Could you tell us the difference between photographing people and photographing landscapes? Which is more fun, difficult, interesting? Which do you prefer?
JO: Even when I was doing books on the Himalaya and the sacred topography of the Hindu and Buddhist world, I was always creating portraits. Seeking out those special faces from the crowds of pilgrims that had come to the holy sites and temples. I came to specialize in portraits of spiritual masters, ascetics, yogis, and monks that I sought out in the most distant and remote shrines. And it is indeed these people that make Hinduism and Buddhism such a vibrant and living spiritual culture. So, I was hardly ever just shooting landscapes, but instead usually looking for the interaction of people with an ancient sacred land. And I believe that over the years I developed an unusual skill in communicating with these people, strangers who you must establish an immediate connection with. A rapport based on compassion and understanding, that would ultimately lead to portraits that go beyond the surface, to examine and illustrate the emotional and psychic life of the person you are photographing.
WW: Why did you choose precisely dancers, athletes, and gymnasts as an inspiration for your new book? Why just them, and not other people?
JO: I was looking for exceptional and rare physical beauty, both in face and in body, and for people with the ability to express themselves with their bodies while nude. It was also important that there was an emotional connection between me and the models and an understanding of what I was trying to express in the book. And of course, I had to establish the trust that was necessary to have this kind of intimate collaboration. They had to be comfortable with me, and the technical equipment surrounding them during the shoots.
WW: The ideal of beauty has changed throughout the history, and it is different in different cultures. Why did you picked this specific ideal that you have presented in your book?
JO: In the West, the search for physical perfection has been ongoing since at least the eighth century B.C.E., when the Greeks first competed nude in athletic games and fashioned their gods in images of the ideal human form. Michelangelo believed that beauty resides in symmetry. The Renaissance polymath Leon Battista Alberti defined it as "the adjustment of all parts proportionally so that one cannot add or subtract or change without impairing the harmony of the whole." Such observations reflect a unifying mathematical principle observed throughout the natural world—in the faces of humans and animals, in seashells, in the swirl of flower petals, and in the spiral arms of the Milky Way. Beauty has been described as conforming to this Golden Ratio (the divine proportion), as well as to the constant known as Pi (π), named after the Greek sculptor Phidias, who sought a formula for the most aesthetically pleasing relation of parts to a whole. Like Phidias, we revere the refined proportions of the human form and follow our passion to elevate the most visually exquisite among us. And as the German philosopher Goethe wrote "Beauty is a manifestation of secret natural laws, which otherwise would have been hidden from us forever".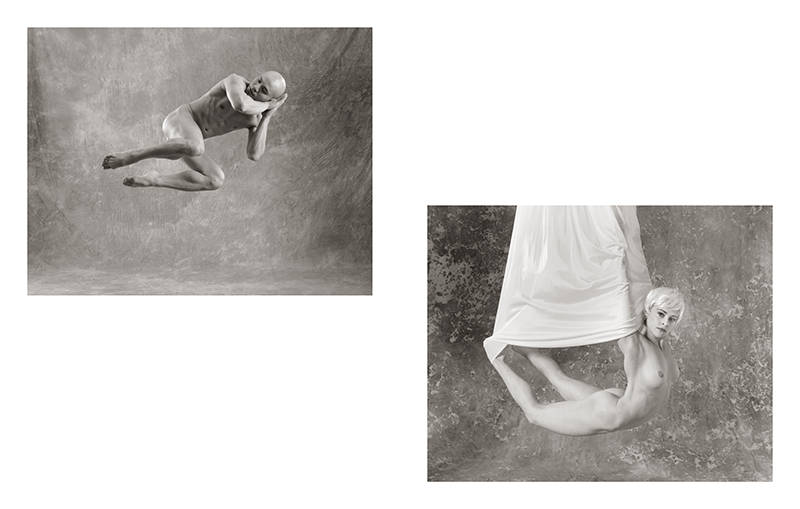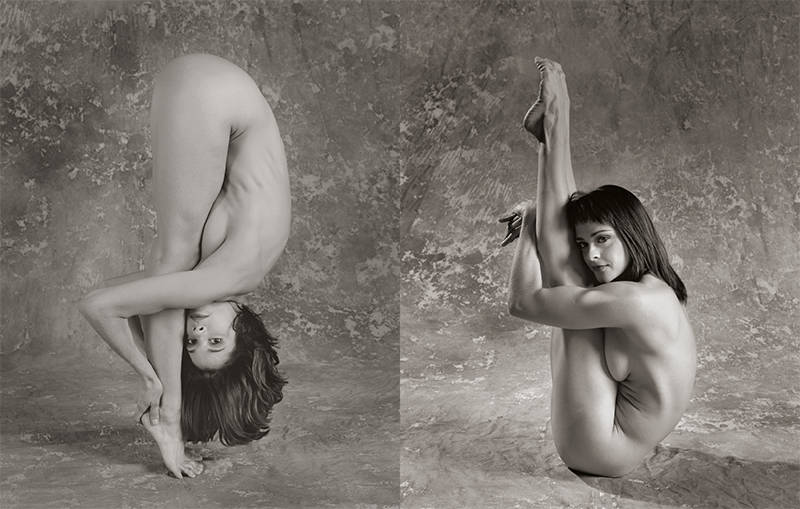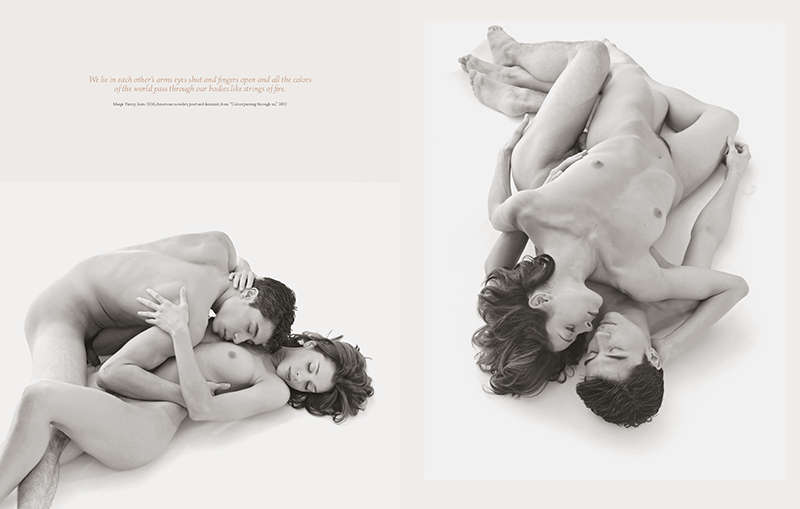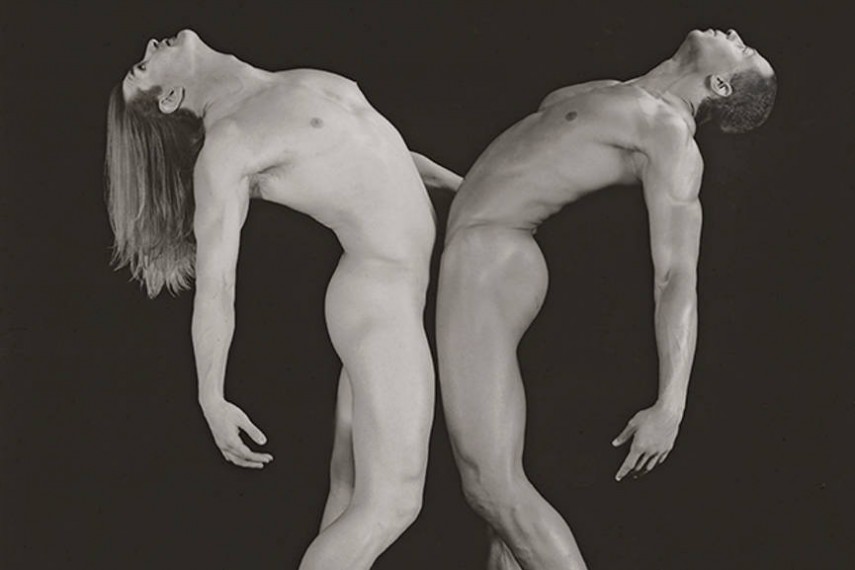 Peak of Perfection - A Celebration of Skin, Shape and Sensuality

WW: Could you tell us what is the first thing you think of when you hear or read word "beautiful"? What is beauty for Jon Ortner?
JO: Webster defines it as "that which gives the highest degree of pleasure to the senses, or to the mind... as by color, form, texture, proportion, or rhythmic motion." The American philosopher George Santayana described beauty as "pleasure objectified," while Anatole France, famed French poet and novelist, wrote that beauty was "more profound than truth itself." The camera quantifies the geometric proportions of beauty, turning the body into a landscape of flesh and blood. And as Owen Edwards wrote, "It is in nudes that art and desire merge," echoing the observation of Carol Squires, who wrote that "the body is more than just flesh and bone. It is a cultural screen onto which we project a complicated assortment of ideas, fantasies, fears and desires..."
WW: If I have understood correctly, your models express both their sensuality and acrobatic skills - couples express romantic love, while solo models express their skill. Do these two lines of narrative merge somewhere? Is there a link between them, between love and skill?
JO: These rare individuals who are at one with the exquisite physical perfection of their bodies, are captured in this book during the peak of youth and athletic vitality. They are presented frozen in both time and space as only the camera can do, illustrating the magnificent range of expressive possibilities of the human form.
During many of the photography sessions, especially with the dancers and gymnasts that were couples and in love, there was a certain indescribable magic that was created. The way they looked into each other's eyes, the way they touched each other, they exuded love and the deepest communication. It was an intertwining of souls that I had the honor and pleasure of capturing on film.
WW. When did you find out that you want to make this book?
J.O. I have always been entranced by the sensuality of the human body, especially the symmetry and splendor of the female form. And I have always been fascinated in the countless ways it has been represented throughout the history of art. As I continued to photograph nudes, my creative skills and the quality of the people I was photographing seemed to evolve simultaneously.
But I could not have completed this project without the unfailing support, creativity and hard work of my wife and business partner Martha McGuire. She has been pivotal in the creation of all our books. And has walked along side me every mile of our adventures in the Himalaya and Southeast Asia. Her strength, artistic sophistication and understanding of all the elements that go into a great photo book have been essential to the success of our creative partnership. For Peak of Perfection, Martha worked tirelessly on the layout, sizing and flow of the images. So, ultimately this project was a glorious collaboration with us, the athletes, and the supportive editorial, creative, and marketing teams at Schiffer Books.
The images were photographed entirely with large and medium format black and white film. From the beginning, the Schiffer's apreciated the concept, and honored the importance of the film images. They have taken the time and considerable resources to make it the highest quality possible. Packaged in a linen slipcase with embossed titles, the book has three gatefolds, and was printed using tri-tone inks on the finest art paper. And it ended up being as much about the fine art of book making as about the faithful reproduction of the images.
WW. Why did you want to make this book, what was the ultimate reason?
J.O. Beauty is an essential component of our experience of the world, and its pursuit, like the desire for food or sex, is a primeval urge driven by a basic instinct that fuels the procreative forces of evolution.
As an artist, the most important goal and my philosophy of life, is to follow your passion. All art comes from the artist's emotional incentive and creative inspiration, and the desire to share that with others. This passion for life, this search for meaningful experiences, and the immersion and examination of beauty, is what has guided me throughout my career. Photography has been a tool in my quest for enlightenment and meaning in life. Ultimately, photography allows me to be intensely aware and to be mindful in the truest sense of the word.
Peak of Perfection is a celebration of skin, shape, and sensuality, of dramatic portraits of profound grace and physical strength, and of the sublime architecture of the body.
Sign up for My WideWalls for FREE and be up-to-date with contemporary and street art.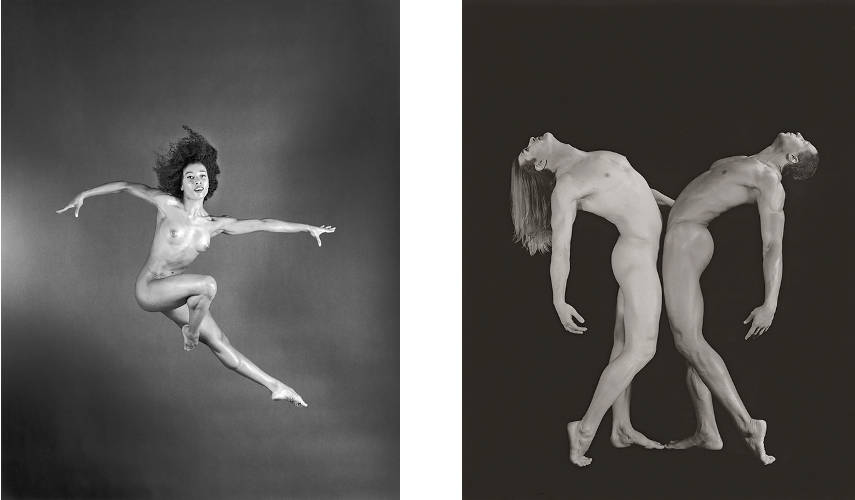 Take a look at some of the most fascinating photographs from a new book Peak of perfection by Jon Ortner!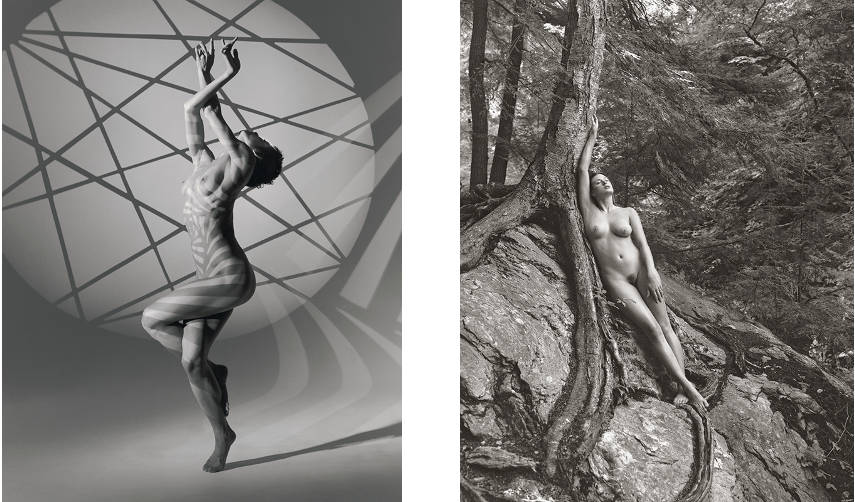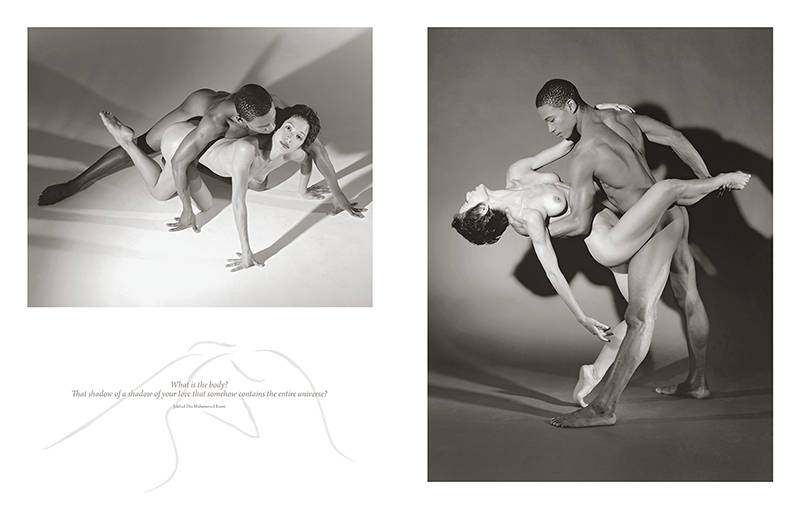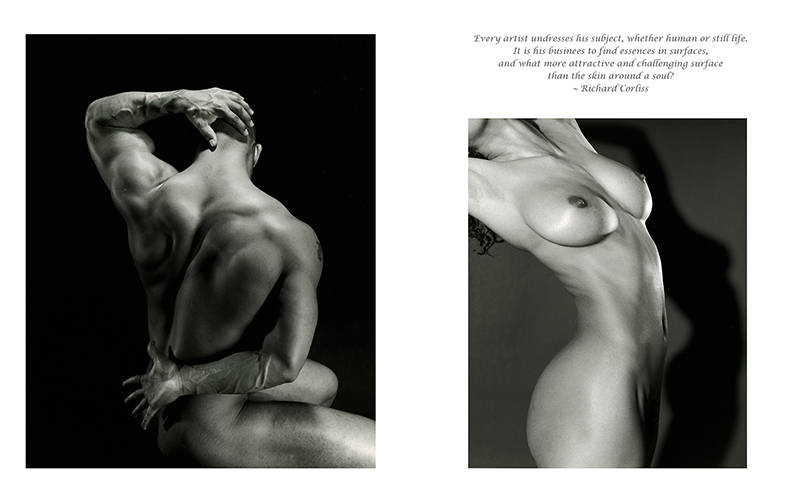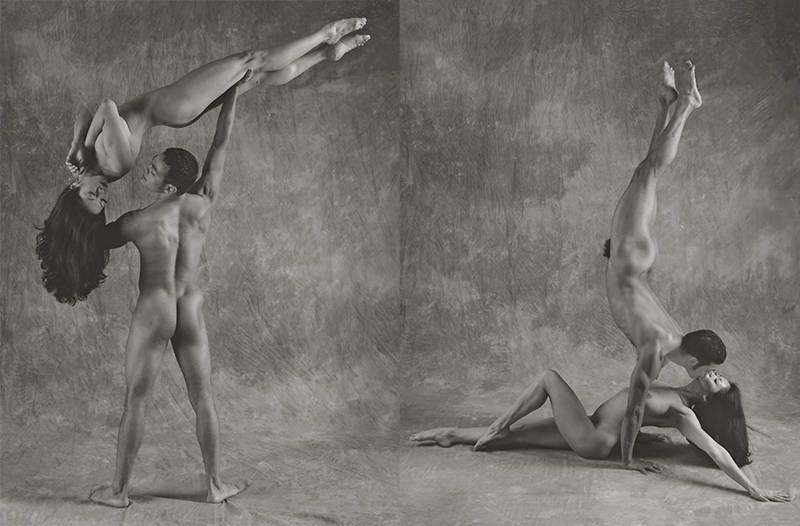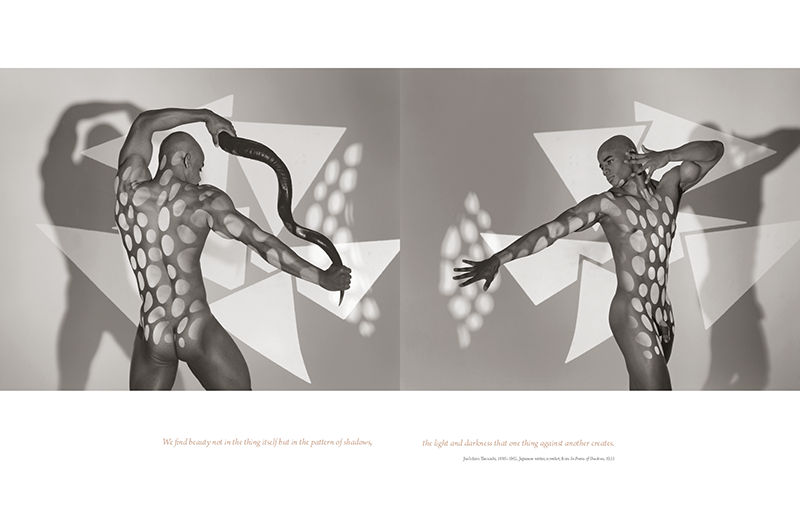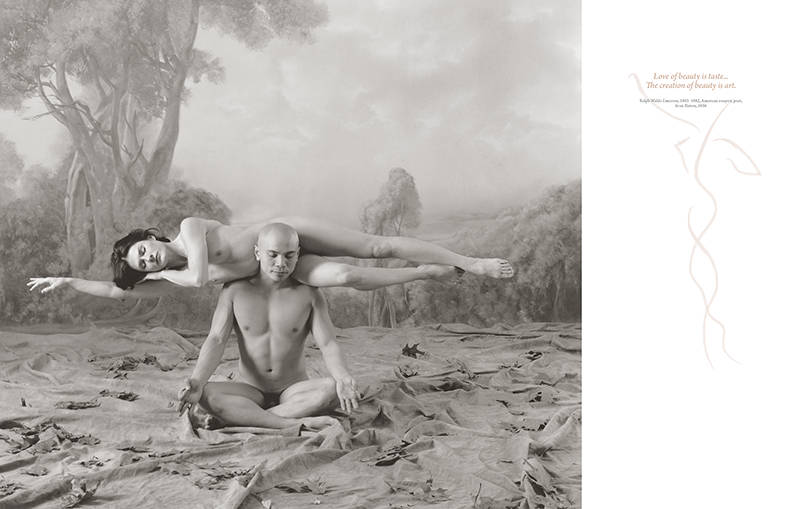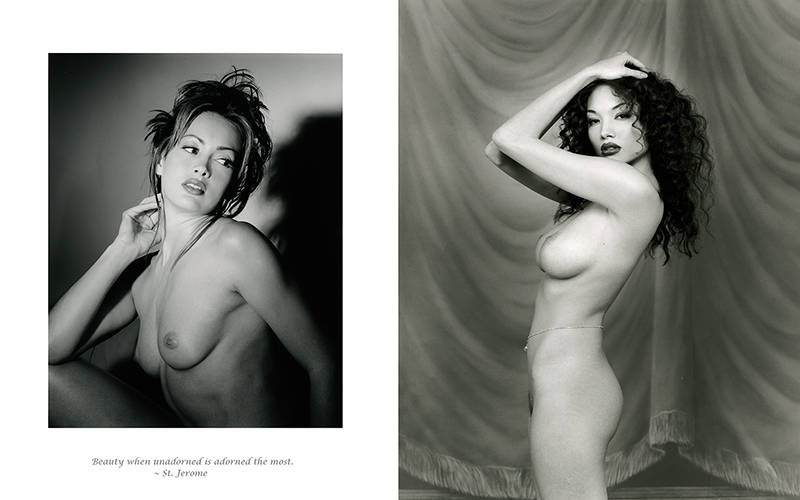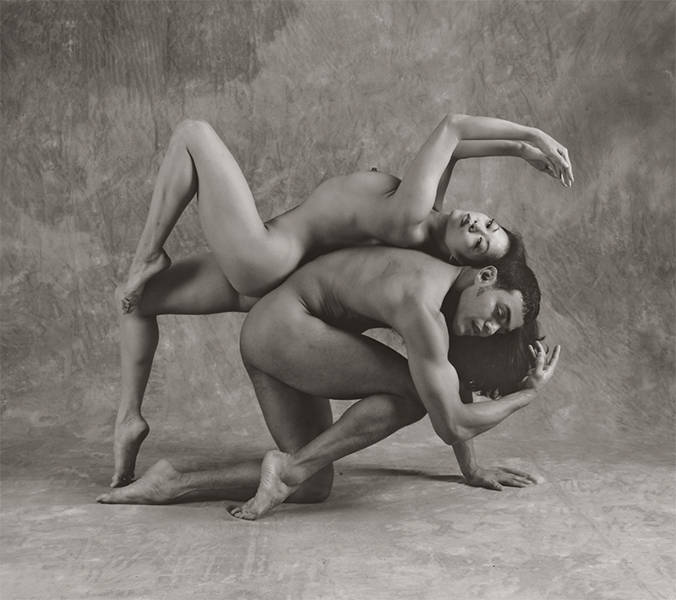 Featured image: Shaped to fit, detail
Also in slider:
- Forest Nymph, detail
- Meditation, detail
All images are from Jon Ortner's book Peak of Perfection, and courtesy of Jon Ortner.