The world that surrounds us overflows with images and events that create unease, dread, and other negative feelings in anyone who confronts them. The problems that seem to plague people around the globe also have shared elements and commonalities, recognizable to everyone. Historical and everyday events, ancient myths, mythology, and popular stories all combine in a surreal mixture of characters and themes in the works of three Jonathan LeVine artists, which will be presented at separate shows at Jonathan LeVine Projects this month. The differences between their styles are evident, but the shared interest in history, violence, and the mythical bounds them together in an excellent overview of the artists' take on contemporary condition.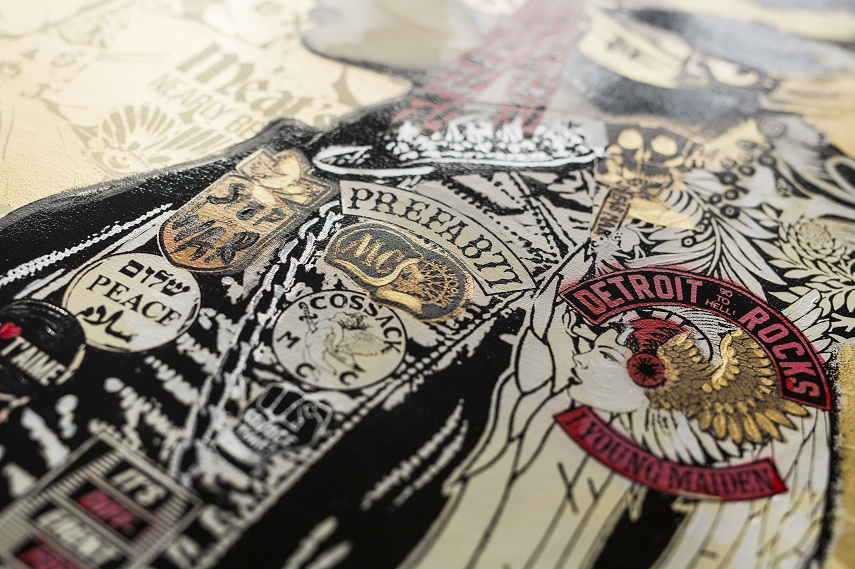 Louie Cordero – Under Heavy Manners
Louie Cordero is a Filipino artist who references his native Philippines in his work. Hard existential conditions fraught with violence and a complex mixture of Eastern and Western influences mark this country today. Cordero addresses them through the iconography that mixes religious and pop influences, and subjects coming from the occult, Futurism, gore-fest films, and kitsch. These subjects are often brutalized and defeated, raising the feelings of dread and shock. Jeepney, a U.S. military vehicle, also finds its way into Cordero's paintings. Their unsettling imagery arrests the viewers from the first encounter, provoking contemplations on the vulnerable state the artist's country is in.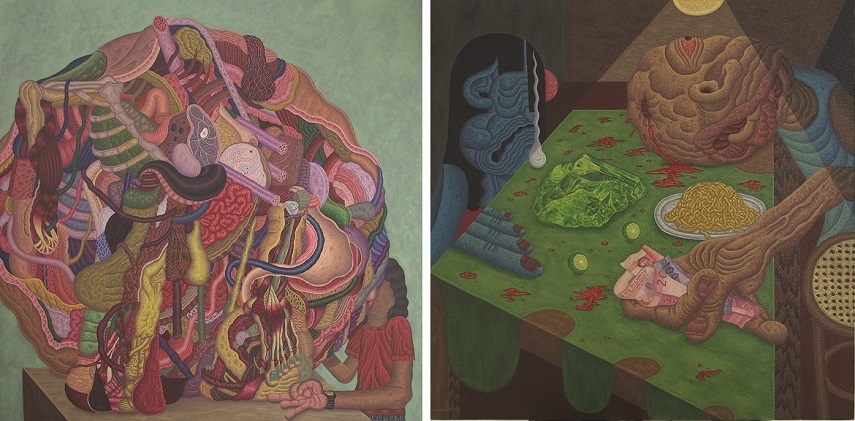 Prefab77 - Gangs, Tribes & Fraternities
Working in mixed media, Prefab77, a British artist who lived in New York in the 1990s, creates imagery that combines popular and street culture. He mainly does allegorical portraits of beautiful women, which he develops from the photographs he takes, combined with repurposed symbols. The photographs are reproduced through screen printing on which he adds numerous layers in an array of media, such as acrylic, wheat paste, spray paint, and printing. Inspired by the street culture he witnessed while in New York, he explains that he fell in love with the layers of tags and posters, which ultimately came to his art through the techniques he employs. In his new body of work exhibited at Jonathan LeVine Projects, he combines different materials, such as paper, wood, and metal, in the creation of an anti-establishment reflection on politics, power, and money.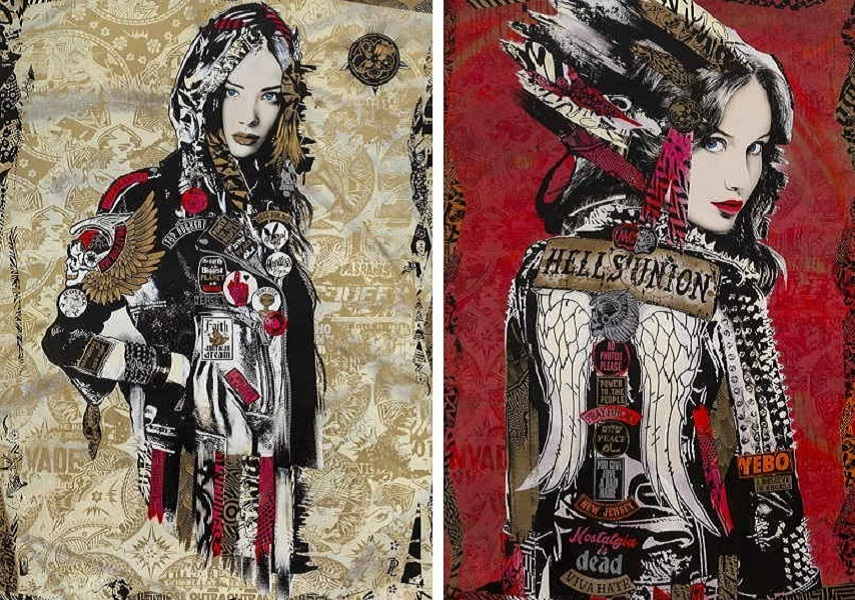 João Ruas – Geist
Geist is the first solo show of the Brazilian artist João Ruas at Jonathan LeVine Projects. His art is an exciting blend of themes coming from nature, mythology, and warfare, immersed into austere landscapes. Emanating the sense of serenity and danger, Ruas's paintings represent a haunted world filled with enigmatic figures and beasts, brimming with a maelstrom of mysterious energies. Ruas finds inspiration in the G. W. F. Hegel's Phenomenology of the Spirit, which deals with the three-stage dialectical life of Spirit. As the artist explains, "this new body of work uses modern and ancient metaphorical allegories, religious scenes and historical characters to address attempts to change the inexorable universal pendulum of creation and destruction through endless ages."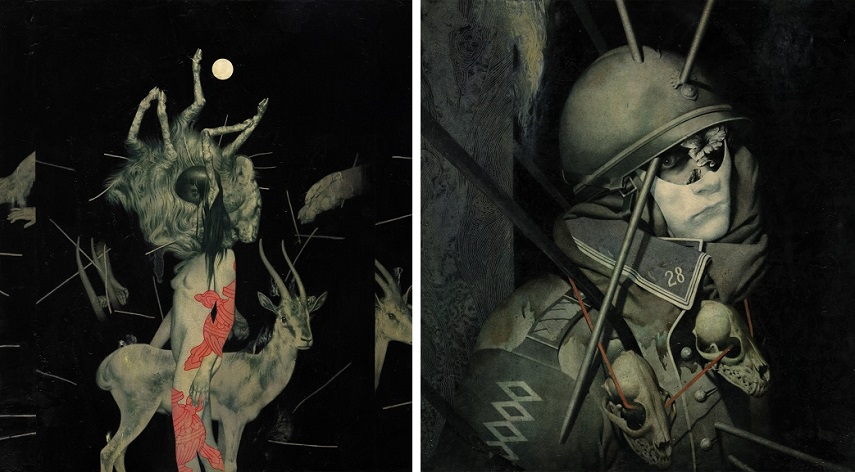 Jonathan LeVine Artists Exhibit at Jonathan LeVine Projects
The three exhibitions in store this month at Jonathan LeVine Projects take us on the travel through the surreal worlds filled with violence, dread, myth and popular motifs, expressed in styles ranging from realism to comics. The three shows of Louie Cordero, Prefab77, and João Ruas, open at Jonathan LeVine Projects on May 13th and will be on view until June 30th, 2017. The opening reception is scheduled for Saturday, May 13th, from 6-8pm.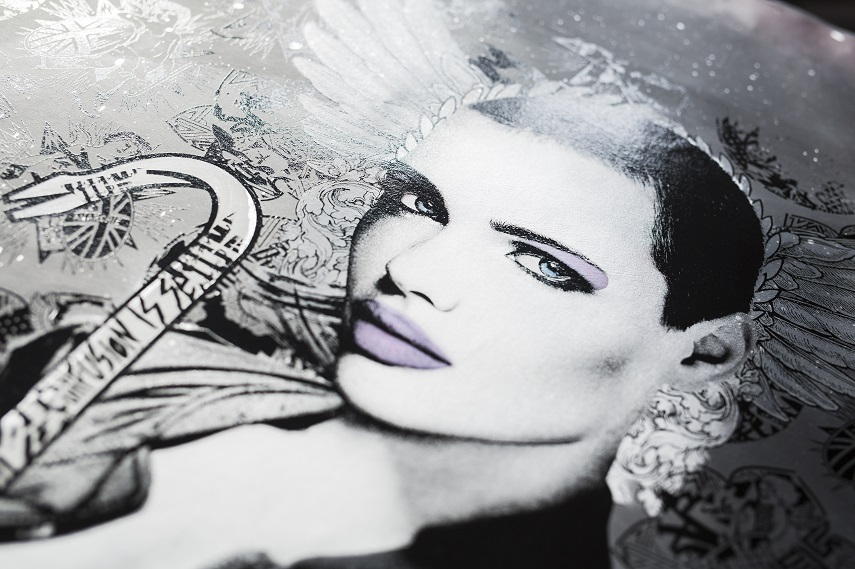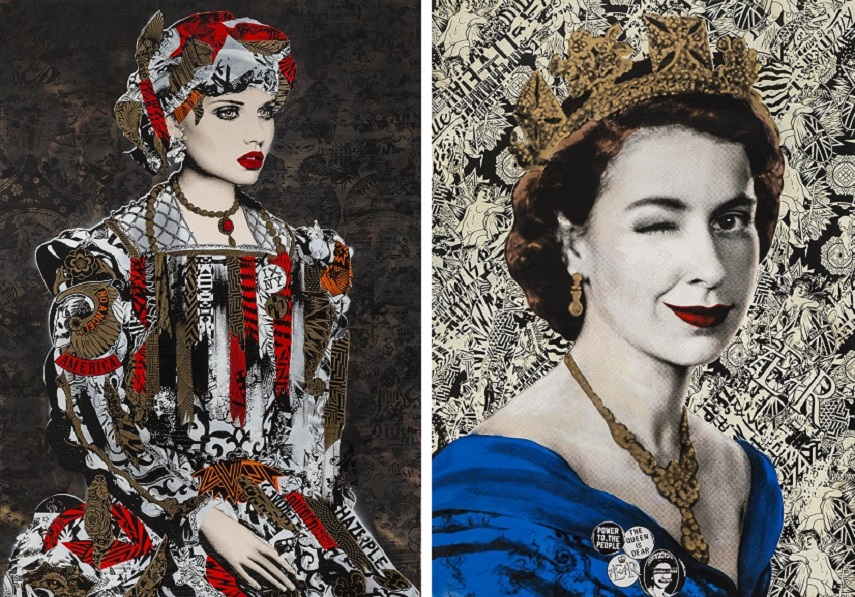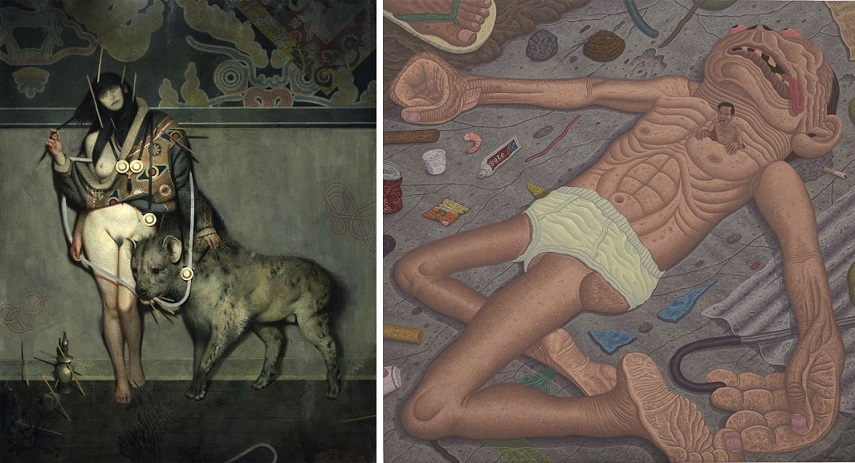 Featured image: Prefab77, detail from a work. All images courtesy of Jonathan LeVine Gallery.