It appears that at Jonathan LeVine Projects, the start of the 2018 is one with a bang. The gallery plans to hold two parallel solo exhibitions of artworks made by an interesting pair of artists: Erik Jones and Carlos Ramirez.
The solo show of Erik Jones will be called Armor and it will present his newest paintings. In conjunction with the show, the gallery will also be releasing a limited edition print by the artist in mid-January.
The second exhibition to be held alongside Armor will be showcasing Carlos Ramirez's artworks. This event, titled The Killing of a Ghost, will actually be the artist's very first at this venue.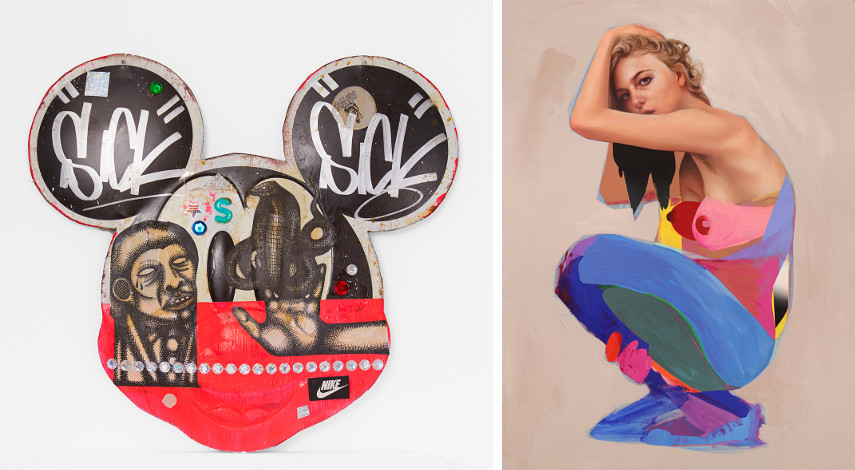 Erik Jones - Armor
Armor will present new artworks Erik Jones made in recent times. The subjects of these artworks appear to be wandering about in a dream kingdom as the painted clouds of color permit both reality and abstraction to coexist within singular compositions.
This show will mark the second time Jones holds a solo presentation at Jonathan LeVine Projects. This time, the selection of works will be comprised of mixed-media pieces that masterfully blend hyperrealism and geometric expressionism. Most paintings feature nude females as their main subjects, figures that exist in a hurricane of vibrant colors and shapes, rich with non-representational motifs that engulf the models.
Applying the skills he acquired early in his career as an illustrator, Jones is accustomed to using a wide array of mediums, including watercolors, acrylic, colored pencils, wax pastels and oil paint. He continues to develop his conceptual narratives and complex technical process while focusing primarily on the aesthetic of beauty.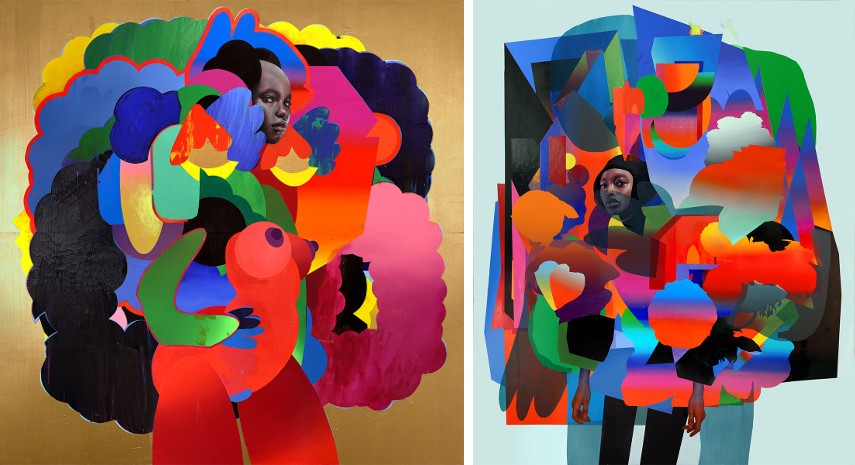 Carlos Ramirez - The Killing of a Ghost
The Killing of a Ghost will be a solo show of the latest works signed by Carlos Ramirez. This artist's paintings usually speak of the inequalities within Mexican American communities, uncompromisingly championing the common man as an underdog in such struggles.
Creating brightly colored compositions of caricatures placed against a backdrop of Mexican art iconography and its folklore motifs, Ramirez's work presents the audiences with familiar yet surprisingly foreign perspectives.
This upcoming show perfectly illustrates Ramirez's evolution as an artist. His oeuvre remains alluring and magical while simultaneously offering satirical commentary on political and social issues on behalf of the oppressed.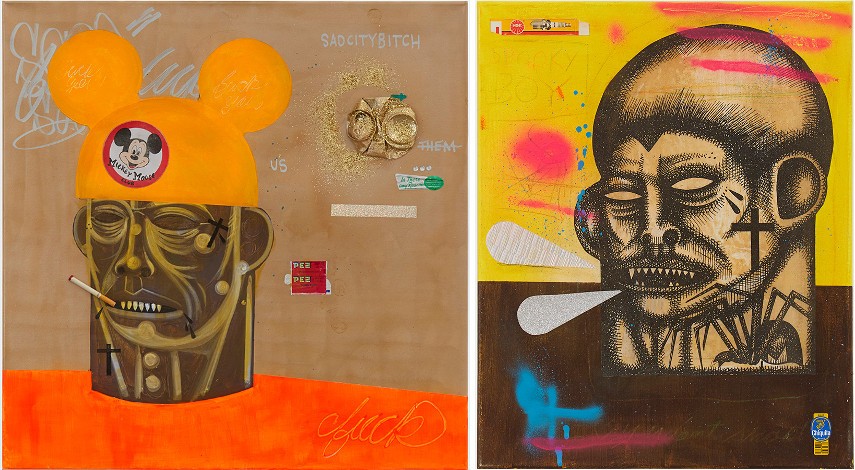 A Promising Start of the Year at Jonathan LeVine Projects
It appears that the year of 2018 will be yet another opportunity for Jonathan LeVine Projects to prove their commitment to new and cutting-edge art.
Judging by these two upcoming exhibitions, 2018 promises to be a very successful year for the gallery that will surely be building on the successes it had in previous couple of years.
Both of these shows will be held at Jonathan LeVine Projects in Jersey City, New York between the 6th of January and the 3rd of February 2018.
Featured images: Erik Jones Painting; Carlos Ramirez Painting; Erik Jones Painting. All images courtesy of Jonathan LeVine Projects.