A gallery committed to new and cutting edge art, Jonathan LeVine Projects has had many success nurturing the careers of many celebrated artists. Always focused on creating engaging programs, the gallery continues to delight us with their well-curated shows. Their latest project will bring some new talent to the forefront. Titled Delusional: Jonathan LeVine's Search for the Next Great Artist, their first annual juried exhibition will feature work by following artists: Adam Crawford from Philadelphia, Alê Jordão from Brazil, Alyssa B. DeVille from Pennsylvania, Anthony Freda from New York, Austin Parkhill from Alaska, Aya Kakeda from New York, Benjamin Nordsmark from New York, Caitlin McCormack from Pennsylvania, Charles V. Bennett from Tennesse, Choi Wong from the Netherlands, David Miller from New York, Diana Carolina Lopez from Mexico, Fiona Smyth from Canada, Garry Buckley from New Zealand, Helenbar from Brazil, Holly Matthews from Pennsylvania, Hyunjin Alex Park from New Jersey, Ian Cumberland from Ireland, Jennifer Gennari from New York, Jeremy Burks from Texas, Jim Salvati from California, Jim Woodring from Washington, Johnathan Reiner from Israel, Josh Tiessen from Canada, Julia Ibbini from United Arab Emirates, Julian Clavijo from Australia, Kirpy from Australia, Masha Gusova from Denmark, Merve Morkoc from Turkey, Nicci Sevier-Vuyk from Texas, Radoslaw Liwen from Scotland, Rick Newton from Florida, Risa Tochigi from New York, Ronald Gonzalez from New York, Stikman from Pennsylvania, Thomas John Carlson from New Jersey, Thomas Robert Meyers from New York, Trent Taft from New Jersey, Tyler Whitlock from North Carolina, Vittorio Ottaviani from New York, Will Kurtz from New York and Win Wallace from Texas.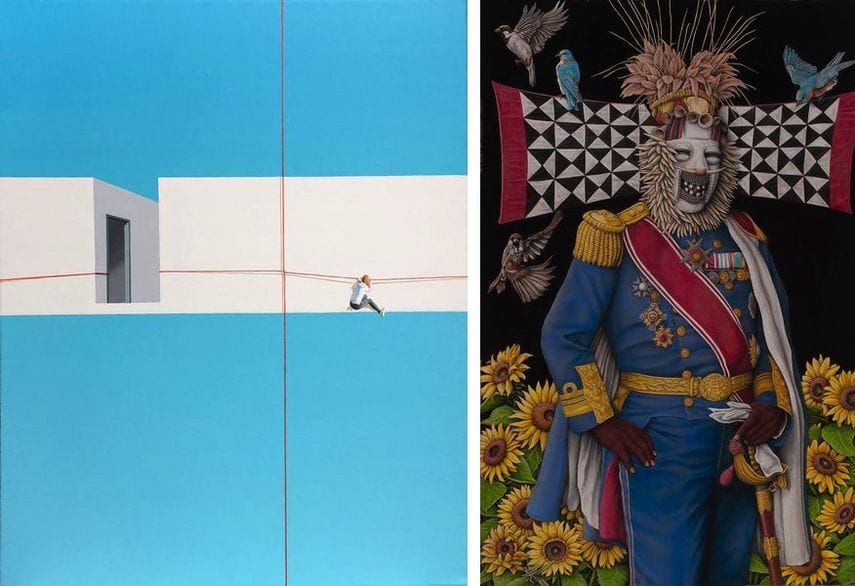 Celebrating Counterculture
Growing up in New Jersey, Jonathan LeVine recognized the appeal of countercultural aesthetics such as comics, graffiti, and tattoos. His life-long participation in punk and underground music grew into a curatorial experiment with this rich visual culture that surrounded him. After years of curating exhibitions at a variety of alternative venues, he has decided to open his own gallery in 2001, focusing on these nascent art movements. Despite this risky endeavor being described as "delusional" by many people, over the course of sixteen years, his gallery has evolved into one of the most well-known galleries in the world. With an eye towards honoring and connecting with the history and context of Post War art, Jonathan LeVine Projects explores the terrain of the high/low and everything in between.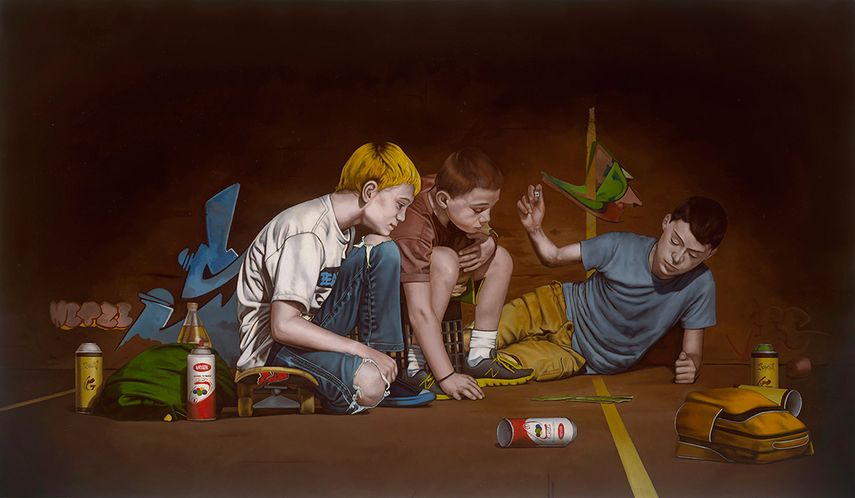 Searching for the Next Great Artist
In the spring of 2017, the gallery has started a search for the next great artist, encouraging artists from all over the world to submit their work. This resulted in an overwhelming number of submissions which made the selection process an extremely difficult task. Yet, the gallery has made a diverse selection of 42 international artists working in a variety of media. These talents not only reflect the current trends in contemporary art, but also the eclectic stylistic mix the gallery is known for exhibiting. By providing an exhibition opportunity for these outstanding artists, the gallery hopes to bring new talent to the forefront and open doors for their future endeavors.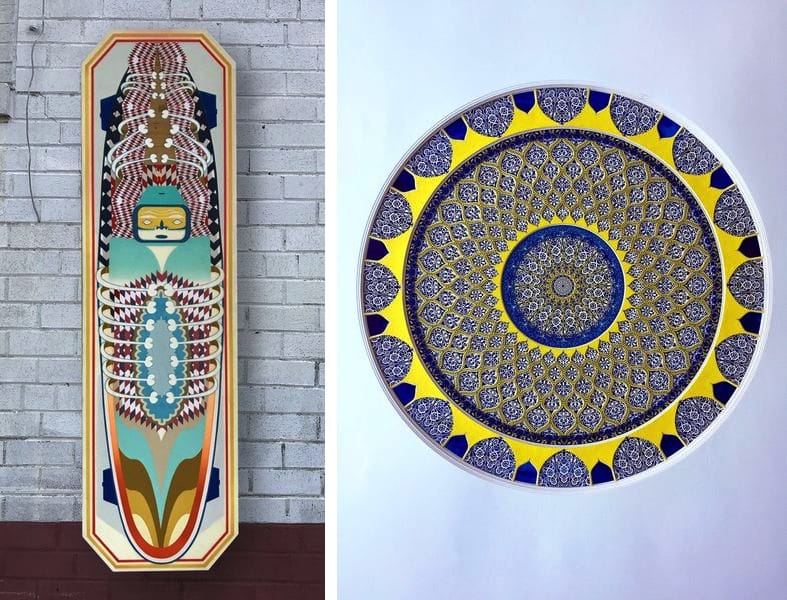 The Annual Juried Exhibition at Jonathan LeVine Projects
The annual juried exhibition Delusional: Jonathan LeVine's Search for the Next Great Artist will be on view at Jonathan LeVine Projects in New Jersey from August 9th until August 26th, 2017. The opening reception will be held on Wednesday, August 9th, from 6 to 8 p.m.
The winners were announced at the opening reception, with the grand prize being a solo exhibition at the gallery. They are:
1st Place – Josh Tiessan | 2nd Place – Julia Ibbini | 3rd Place – Ronald Gonzalez, with Honorable Mentions for Diana Carolina Lopez, Jim Salvati and Jim Woodring.
Featured images: Ale Jordao - Trolley; Will Kurtz - Adam and Eve at Coney Island; Kirpy - Sydney Road; Julian Clavijo - How It Should Be; Josh Tiessen - Occidental Babylon; Ian Cumberland - Black Hole I; Helena De Barros - The Waiting; Diana Carolina - Lope, 12810 minutes with Gabriela. All images courtesy of Jonathan LeVine Projects.