Berlin's hot spot for Urban Art, Urban Spree blends many mediums together over different levels and floors, allowing the visitors to take their pick to enjoy art, music or even a new tattoo. Set in a 70.000 sqm postindustrial compound in the heart of the city, it allows artists an ideal space for experimentation through ambitious on-site residencies, independent art shows and its flagship Artist Wall.
This summer, the gallery will present works by acclaimed contemporary creatives Jonni Cheatwood and Klone. An LA-based visual artist, Jonni Cheatwood has spent a month at Urban Spree as an Artist-in-Residence to create 11 large format artworks that are currently on view at the gallery. The gallery is also hosting the 3rd solo exhibition of the Tel-Aviv-based artist Klone, who has painted the Artist Wall ahead of the show.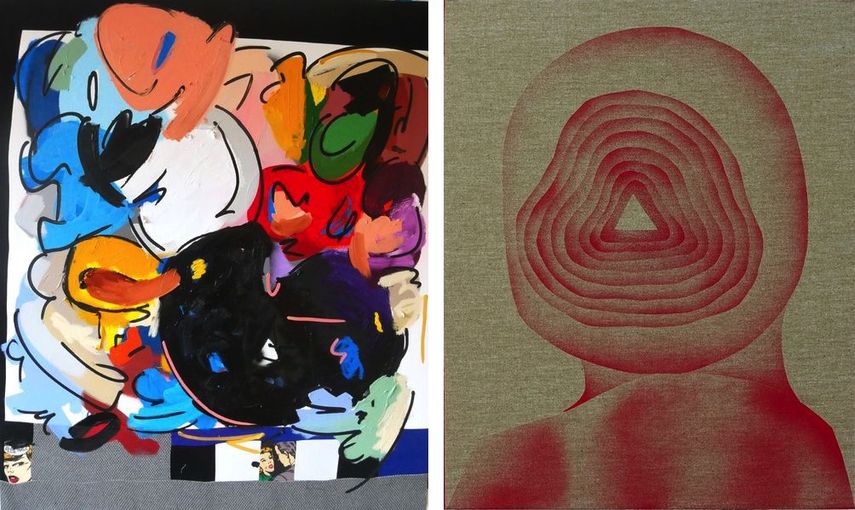 The Practice of Klone
A Ukranian artist currently living in Tel Aviv, Igor Revelis aka Klone uses characters, symbols, and regional iconography borrowed from existing linguistic traditions in the hope of providing a bridge to communicate with the viewers' primal feelings. He explores the combinations available to use within and outside of a given discourse of belonging.
After a decade working on paper, the exhibition The Be(Longing) marks the artist's return to the medium of canvas. These monochrome compositions blend into geometric shapes and abstract landscapes, created with his distinct spray paint technique of shadows and gradients. An exploration of hybrid identity, these works serve as a portal into a parallel realm removed from the increasingly globalized and visually homologized world.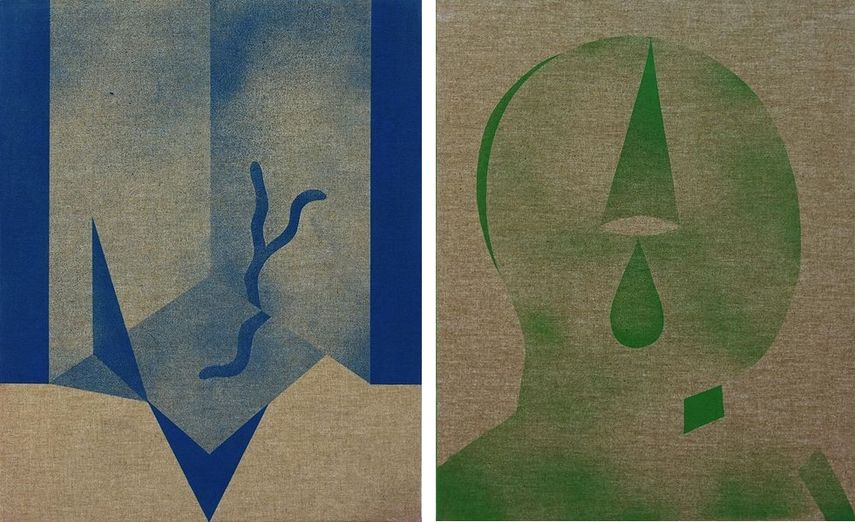 The Practice of Jonni Cheatwood
Focusing on balance, shape and color, Jonni Cheatwood explores nostalgia and tension in his work. Combining materials — found, gifted, and custom-made — he creates a patchwork backdrop of sewn fabric as the basis for his expressionist canvases.
Cutting, sawing and incorporating these found fabrics into his works, the artist adds blocks of colors on it, agglomerating texture of the canvas. Moving away from the uniform surface of the canvas, Cheatwood's works are characterized by dynamism and balance.
Resulting from a month-long residency, the exhibition Tyger Tyger brings together works in which the artist used local fabrics, found in the Turkish market or in the street. This latest body of work refers to Roy Lichtenstein as a cultural bridge, as some of the fabrics sourced in Berlin include embroidered stories derived from the American painter.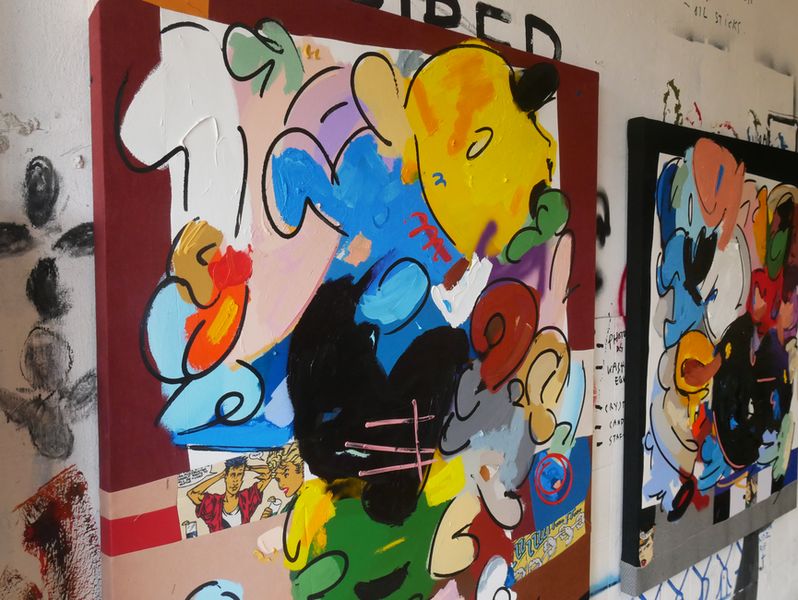 Klone and Jonni Cheatwood at Urban Spree Galerie
The double show The Be(Longing) by Klone and Tyger Tyger by Jonni Cheatwood will be on view at Urban Spree in Berlin from July 5th until August 4th, 2019. The opening for both exhibitions will be held on July 5th, from 7 p.m.
A few signed copies of the latest Klone's monograph, FEWMOMENTSAGOIWASHERE, which surveys the last eight years of exhibitions, mural projects, installation, and animations, will be available at the opening.
Featured image: Jonni Cheatwood working. All images courtesy Urban Spree.