Planned to take place in their Miami studio, the new exhibition hosted by Fabien Castanier Gallery will feature artworks made by JonOne, one of the most influential urban artists of his generation. Coinciding with Miami's Art Wynwood art fair, the upcoming show, titled Wanderlust, will be his fourth solo exhibition with the gallery and his first in Miami.
Wanderlust will be presenting all the new works on canvas this artist created in the last few years.
JonOne is an internationally acclaimed urban contemporary artist who grew up in New York City during what turned out to be a critical period for graffiti art. But, when he was only twenty years old, JonOne relocated to Paris where he spent the next thirty years developing his unique style, unparalleled in the urban genre.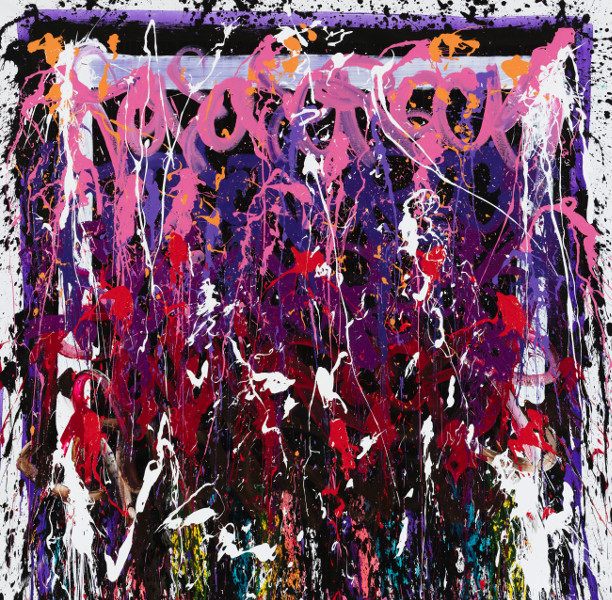 The Energy and Vigor of JonOne Paintings
From the very beginning of his artistic career, JonOne's paintings are a blaze of movements, colors and energy, reflecting the dynamic way a modern metropolis functions.
His works present universal revelations meaningful to us all, but they also stand as deeply personal experiences on life's struggles and triumphs. As such, JonOne's artworks might appear more akin to abstract works belonging to Abstract Expressionism than to the usual figuration or stylized lettering his urban colleagues regularly rely on. The dynamic brush strokes and vibrant colors speak volumes about who he is both as a person and as an artist, revealing his identity in a spectacular fashion rarely anybody from the urban art world is able to duplicate.
Wanderlust, with its rich selection of JonOne's canvas paintings, will certainly underline this rare creative quality.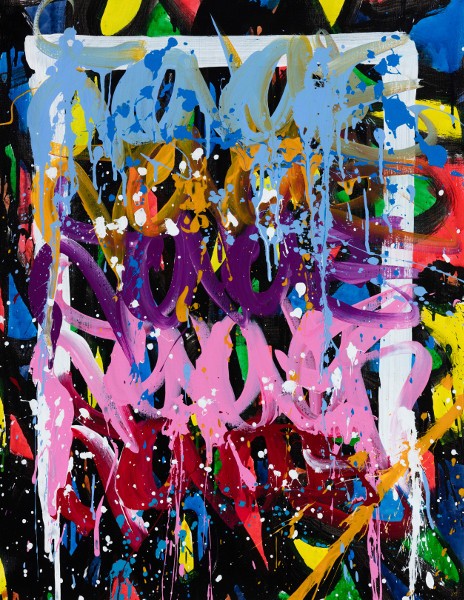 An Impressive Résumé Getting Better by the Day
JonOne has already worked on a number of impressive collaborations so far, lending his skills to more than a few notable companies such as Perrier, Air France, Lacoste and Guerlain. Most recently, he designed a limited edition bottle for Hennessey.
In 2015, the artist received the Legion of Honor from France, an award given to him thanks to an amazing painting JonOne created, titled Liberté, Egalité, Fraternité.
Yet, although he always was open to commercial work, JonOne's true passion can be found in creating urban art and occasionally presenting it at galleries. He exhibited at several important institutions already, like Fondation Cartier for Contemporary Art and the Grand Palais in Paris.
Now for the first time in Miami, this upcoming solo show at Fabien Castanier Gallery will certainly fit nicely with JonOne's fantastic curriculum vitae.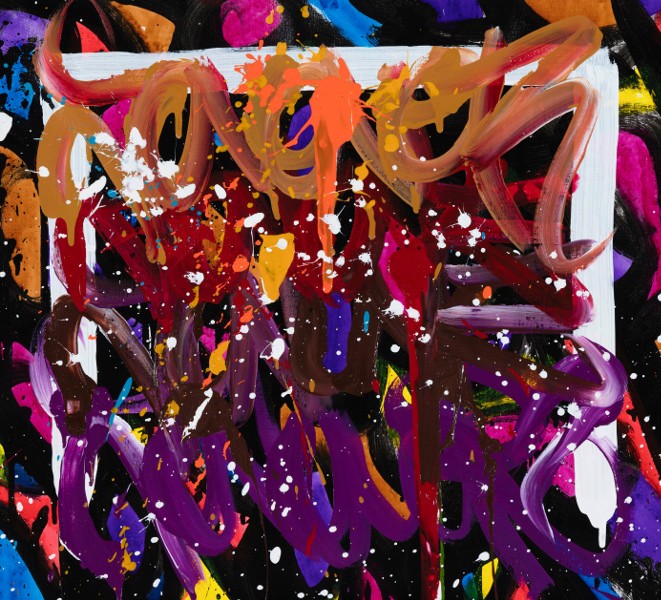 JonOne Art Exhibition at Fabien Castanier Gallery
Even more than his urban works and interventions, JonOne's paintings on canvas take you on a journey through his personal story, characterized by the strength of spirit and the endless desire for exploration and discovery.
Wanderlust, a solo exhibition by JonOne, will be taking place between the 17th of February and the 31st of March 2018 at Fabien Castanier Gallery in Miami, Florida.
Featured image: JonOne - GTM 153rd Street (detail), 2017. All images courtesy of Fabien Castanier Gallery.