An ultimate urban artist JonOne has definitely established himself as one of the foremost representatives of the new contemporary movement. Over the long years of his prolific career, he succeeded in surpassing the limits of his initial genre and delving into the painting from a different angle, while retaining basic traits of the street expression. Fabien Castanier Gallery is opening a new exhibition by JonOne entitled West Side Stories on 7th of June, presenting novel series of canvases by the artist. The exhibition will run through July 12, 2014.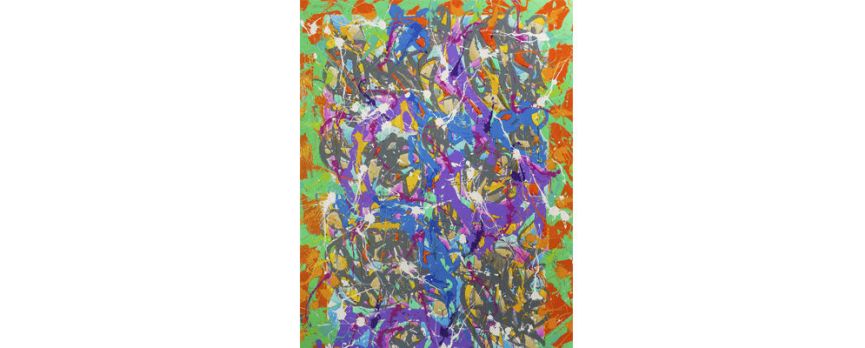 From New York to Paris
JonOne has been a very active creator for 25 years, through which he produced an amazing oeuvre stylistically founded on the ideas he had as a young graffiti writer in the 80s New York. Strongly inspired by creativity and streets, the young artist moved to Paris where his free expression and ideas were welcomed. This is where he conjured up his first notable canvases and defined the base for his later flourishing artistic path.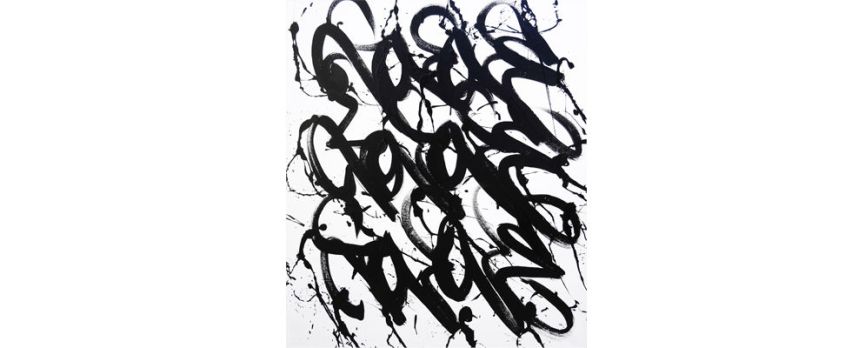 The Abstract Tag
Paintings of JonOne challenge the generally accepted guidelines of graffiti art. They are rich in color, abstract, pulsating with movement and energy, executed as combinations of freestyle painting, repetitive motifs and pattern-like elements. Although his style still bases on the tag he used to scatter over urban landscapes, his approach reminisces those of Pollock or Dubuffet to a degree, fusing with some of the most prominent concepts of Abstract Expressionism, while his signature, even if readable, becomes the sheer means for demonstrating mastery of composition and color. Energetic and explosive, pieces belonging to the West Side Stories series will prove to be among his most adventurous works, depicting in bold palette and dynamic movement the astounding vigor of the western shore of the US.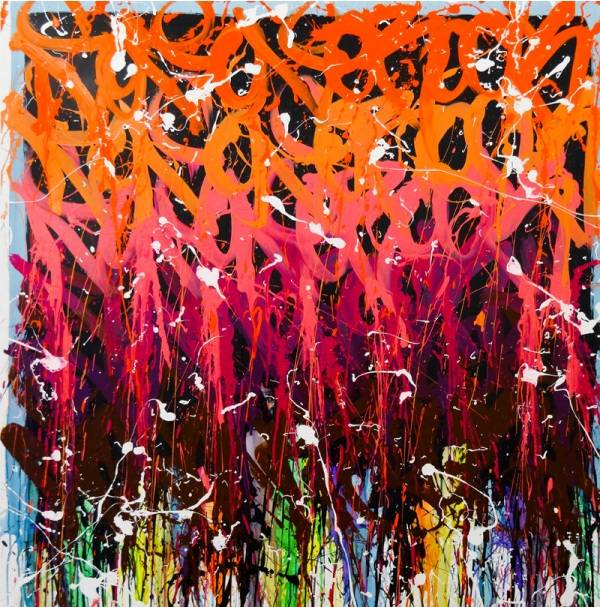 JonOne and West Coast
JonOne had his inaugural Los Angeles exhibition in November 2012 entitled A Beautiful Madness, which attracted significant attention from the visitors and some of the most important urban art collectors, establishing the artist as one of the most sought after figures in the new contemporary movement. Although he has been known before, since he LA acclamation, he finally reached global fame, while international interest in his art increased, supported by his roots in New York and Paris and afterwards, in Los Angeles. JonOne has since exhibited as far as Shanghai, Hong-Kong or Casablanca, while his creativity is still just as driven as it has ever been.
West Side Stories hosted by Fabien Castanier Gallery in Culver City will be the second solo show of JonOne at the gallery, honoring the acclaimed artist's return to the West Coast. The event will also commemorate the second exhibition at the space since the gallery relocated to Culver City. The artist, officially based in Paris, is currently in Los Angeles, while we all anticipate the presentation of his novel artwork.