JonOne first emerged on the streets and subways of New York in the 1970s, moving onto a unique abstract language over the years, concerned with the agitation and movement of color. His works can be described as a uniquely balanced yet dynamic visual experience, combining freestyle, hand-painted aesthetics with a sense of repetition akin to textile patterns.
The artist who never stopped exhibiting all over the world since the 1990s, JonOne is presenting a new exhibition at the Village Docks in Marseille, invited by his friend and collaborator David Pluskwa. Titled Unlimited, the exhibition brings together a new body of works that invites the viewers to challenge their benchmarks and to overcome their inhibiting doubts. The lesson JonOne aims to teach us is that the mind, as long as it trusts its powers, is potentially limitless.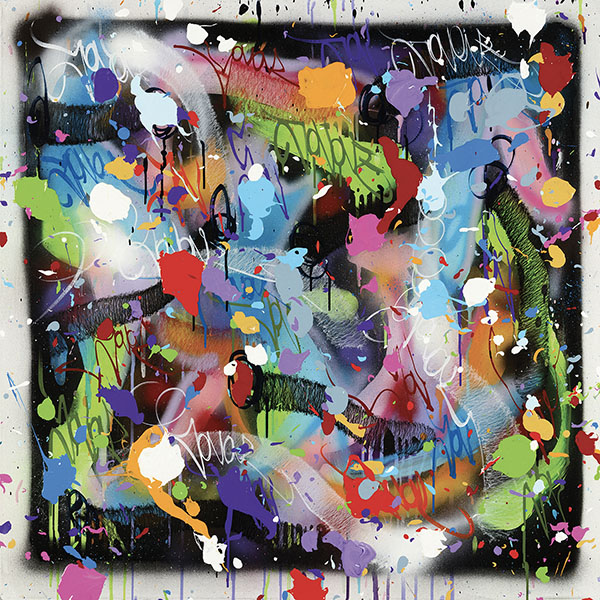 JonOne and David Pluskwa
Working in a range of media, from oil painting to sculpture and installations, JonOne has developed his artistic practice with unwavering enthusiasm. Born in New York, the origin of street art and graffiti, the artist chose France as his adoptive land where he now lives and works.
The artist met David Pluskwa for the first time in 2010, making a lasting impression on the gallerist. It was the beginning of a strong friendship and a fruitful collaboration, based on reciprocal admiration and appreciation. This resulted in six very acclaimed exhibitions and a monographic book entitled The Chronicles.
Although JonOne matured and evolved over the years, his challenge remains the same - painting, more and better, always.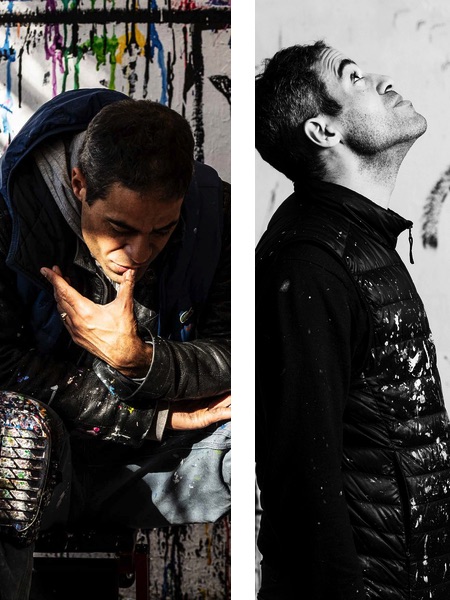 Constantly Pushing Boundaries
Over the years, JonOne has developed a colorful and frenetic style that continues to make waves, drawing extensively from the richness of his practice and his personal history. His compositions are characterized by density and concentration of colors, created through the layering of precise strokes. His work has often been compared to that of abstract expressionist Jackson Pollock and French artist Jean Dubuffet.
Driven to constantly push boundaries, the artist has tried everything on the canvas. Although his works appear improvised, he always meticulously prepares his backgrounds, then immersing himself in color and experimenting with formal possibilities. As JonOne explains, the artist is inspired by the concept of the Greek philosopher Anaximander who identified apeiron - the unlimited - as the origin of all life.
Only when freed from technique can an artist give in to expressionism. In fact, abstraction starts where control stops.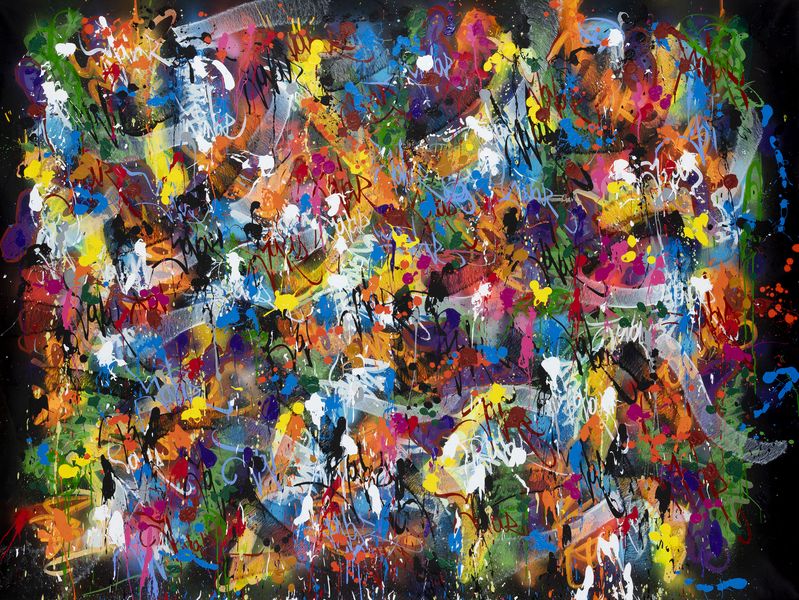 JonOne at The Village Docks
Organized by Galerie David Pluskwa, the exhibition JonOne. Unlimited will be on view at The Village Docks in Marseille from October 9th until October 25th, 2020.
Featured image: JonOne - Zephyr Warm Heart (detail), 2020. All images courtesy of Galerie David Pluskwa.