Raised in Harlem before moving to Paris, JonOne is today renowned and admired for his powerful abstract paintings that retain the same uninhibited energy as his graffiti-inspired work. Boldly colored with stylized calligraphy in allover compositions, JonOne's work is raw and highly expressive.
For this unique visual language, his work has often been compared to that of abstract expressionist Jackson Pollock and French artist Jean Dubuffet.
This June, the artist finally came back to his second French adoptive city – Marseille. In solo exhibitions at two venues, the artist will showcase his latest large-scale canvases.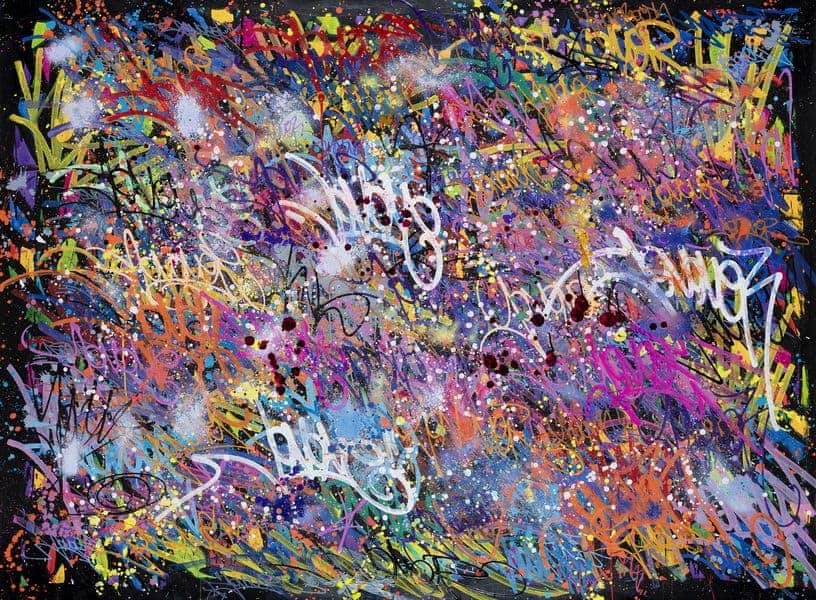 The Practice of JonOne
JonOne first started tagging the streets of New York as a teenager in the early 1980s. After rising to prominence and assembling his own tagging crew, he moved to Paris and began painting in oil on canvas.
Inspired by the urban lifestyle, free-jazz, rap music and American Pop movement, the artist created a hybrid mixture which is raw and explosive. As he explains himself, his arrival in France has breathed new life into him.
While living in France, JonOne has created an uninterrupted dialogue with the city of Marseille. This dialogue continues to bring new perspectives and enrich his abstraction. He loves the vibrations of this city, its hustle and bustle.
I love the life of its mega-center. There is something very graphic to me in the pulsations of southern cities. This effervescence brings me back decades ago, in the heart of Washington Heights, the district of my childhood.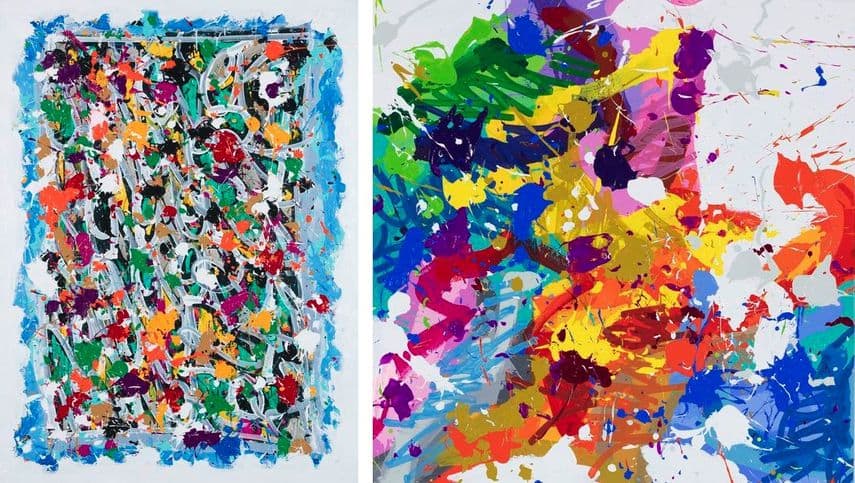 Feeding on Love
In his distinctly unique signature style which combines graffiti, freestyle and even abstract expressionism, JonOne is guided by an outstanding sense of color. He creates canvases which are raw and eruptive, befying the rules of graffiti, and combining freestyle and hand-painted aesthetics with a sense of repetition akin to textile patterns.
Through his work, JonOne shows a remarkable sense of movement and color. Combining precise strokes and vibrant color, his works are uniquely balanced yet visually dynamic.
The artist also feeds on Love. The storyline of this second carte blanche was given by his gallerist David Pluskwa; it was desire, passion and Love that led JonOne toward his Love Diary and Abstracted Love portfolios.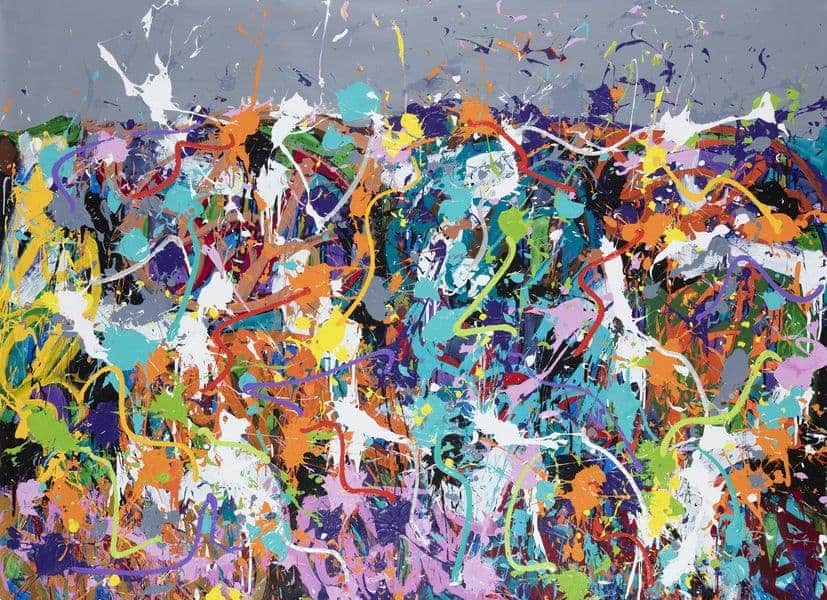 JonOne in Marseille
Presented in the form of a diary, the exhibition takes the viewers on an intimate journey into a world filled with abstraction and love like we have never seen before.
I like the idea of painting with love. It's all about love you know. How could an artist paint without love, without passion, without desire? It is from these feelings that sincerity and poetry are born. It is in these feelings that I draw my abstraction.
JonOne's Love Diary will be on view at Espace Grignan until 29 July 2018, while Abstracted Love will close on the same day at Palais de la Bourse, both in Marseille, France.
The painter is also creating a monumental work sized 15 x 5 meters, which the public will be able to discover in situ during the Abstracted Love exhibition.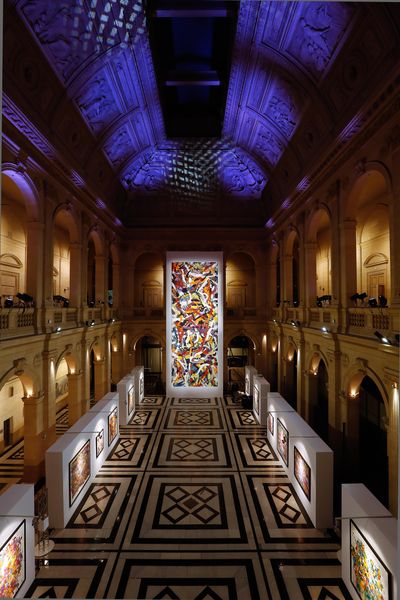 Featured image: JonOne - Touch Me (detail), 2018; Falling From The Sky, 2018; Cuba Libre, 2018. All images courtesy of David Pluskwa.