On July 19, Thinkspace Gallery in LA will be hosting Joram Roukes' new solo show titled "Paramnesia". Dutch artist has been residing and working in Los Angeles over the past six months, drawing inspiration from his time spent in the city for this new body of work. Looking to his personal experiences over his prolonged residency in Los Angeles, Roukes combines the personal with the observed in a way that implies the impossibility of their separation. Combining imagery distilled from the observed and the imagined, the artist's paintings invoke a schizophrenic contemporaneity colonized by both disaster and desire. We are shown a world uncomfortably strung somewhere between disaster and dream, and the ideological and the personal.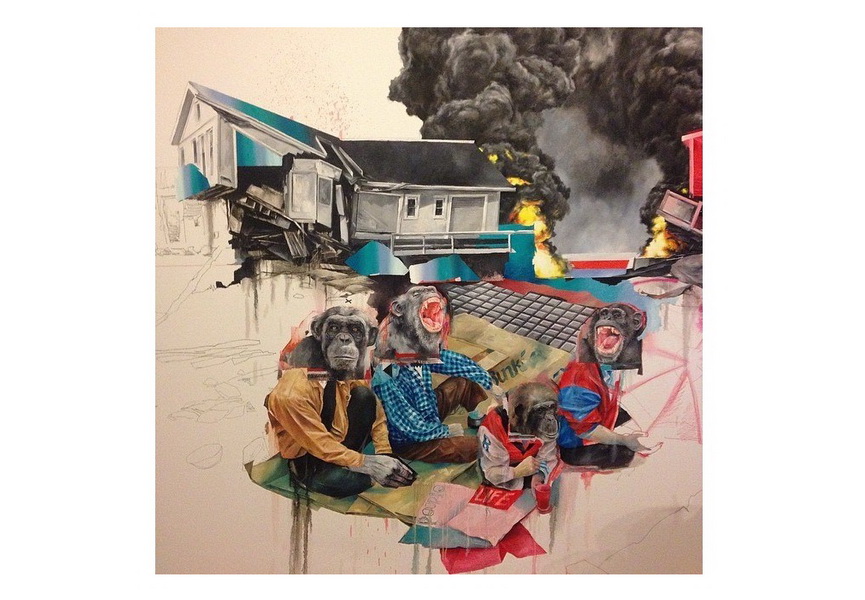 Joram Roukes - Paramnesia
Contradictions of Western Culture
Part human and part animal, Roukes' subjects are anonymous symbols in service of metaphor. His superimposition of the animal onto the figurative keeps his subjects symbolic. His collage-like painting style - a graphic and painterly combination of free associations to link disjunctive images and disparate parts - visually invokes the palpable cultural tensions that Roukes explores conceptually. Roukes' highly stylized imagery is poetically jarring, at times miasmic and dark, but always critically compelling. Invoking the irreconcilable contradictions of Western culture, particularly in its competing impulses to simultaneously destroy and romanticize, Roukes deftly points to the misguided optimisms and inevitable tragedies left in its wake. "I am engaged in what the viewer will see and think. I think the paintings steer but not dictate," Roukes explains.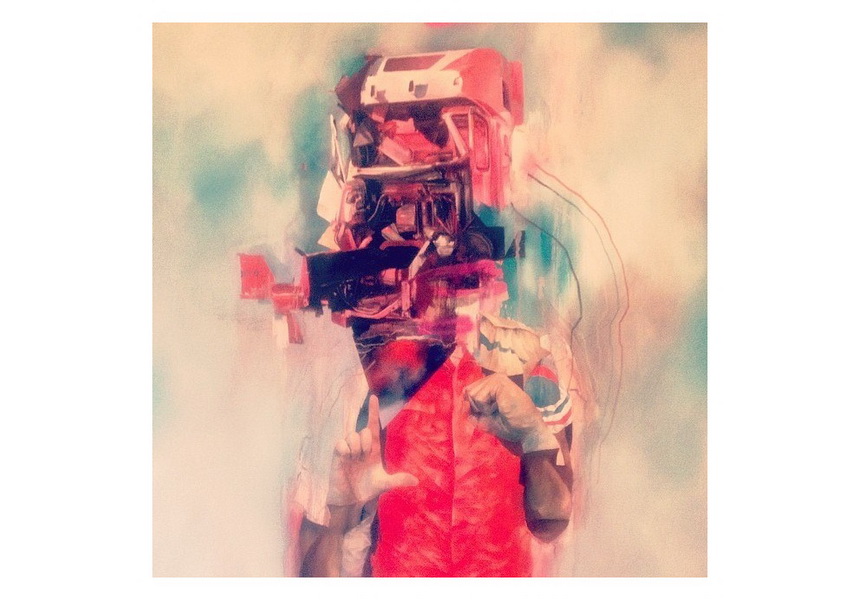 Reality Bound to the Dream
Paramnesia refers to a phenomenon whereby the realities both observed and imagined are inextricably bound. Through a subjective process of recall, memory becomes a complex mirage of juxtapositions and imaginative distortions - the real is subsumed by the imaginary, making the two virtually indistinguishable. Roukes explores this concept throughout this new body of work, combining fragments of the real with the limitless associations of dream and fantasy - morphing the one into the other. The artist seems to suggest that contemporary consciousness is subject to the motives of its adopted imaginaries, and reality, it seems, is inextricably bound to the dream.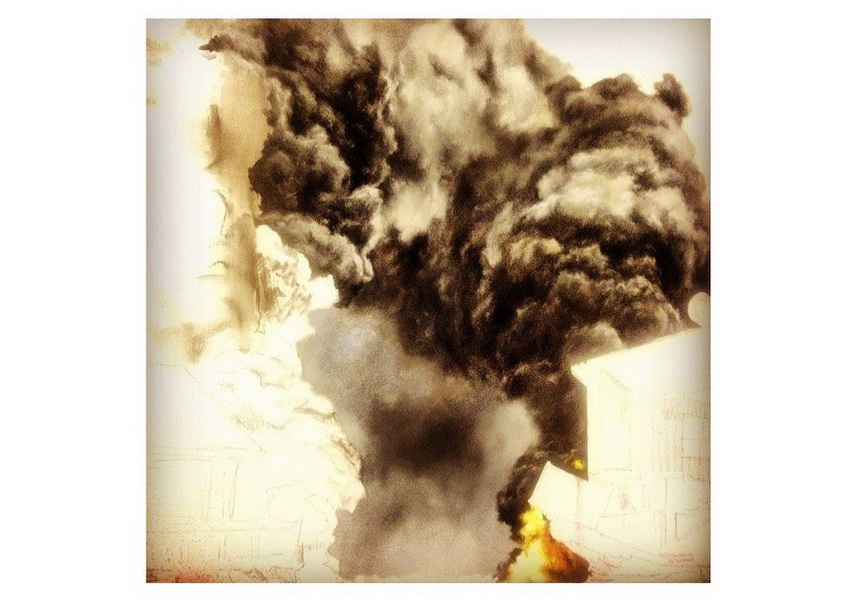 About Thinkspace
Founded in Los Angeles in 2005, and located in the Culver City art district since 2009, Thinkspace was established with a commitment to the promotion and dissemination of young and emerging art. The gallery is a catalytic conduit for the emerging New Contemporary art scene that stands between popular culture, graphic art, design and street art. Thinkspace is positioned to create opportunities and a visible platform for its recognition and proliferation. From the streets, to the gallery, from the "margins", to the white cube, Thinkspace is re-envisioning what it means to be "institutional".