When it comes to the matter of representation in visual arts, it seems that traditional portraiture still is in the game. Primarily appreciated by the collectors, this particular genre still evokes the interest of many due to its potentials to subvert a commonly projected gaze infused by stereotypes and explore certain social and political issues.
Jordan Casteel, the leading American painter of the younger generation whose work was just featured on the cover of Vogue, turned portraiture into her favor and quickly gained critical reception for the way she accurately depicts mostly Black men while questioning class, masculinity, and displacement.
The New Museum is currently hosting the artist's first New York exhibition titled Within Reach that features almost forty paintings made throughout her career including the works from her best-known series, as well as the works by her students at Rutgers University-Newark.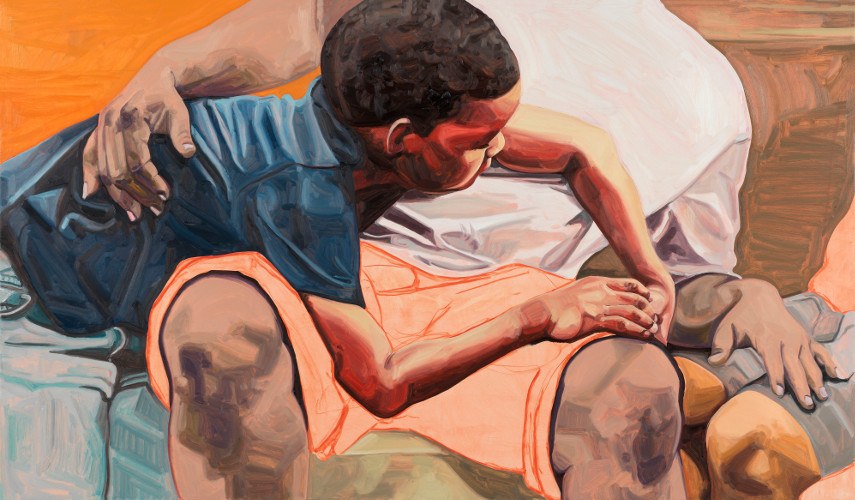 Jordan Casteel's Practice
Jordan Casteel focuses on depicting people from communities she was exposed to during her career; whether her former classmates at Yale, passer-byes and neighbors near her home in Harlem; or her own students at Rutgers University-Newark in New Jersey, the portrayed subjects are always presented in a rather informal manner to break through the constraints of classical portraiture and bring in an actual flow of real life.
Casteel's engaged approach shows her interest in anthropology while aesthetically speaking the same is related to the practices of artists such as Faith Ringgold or Alice Neel.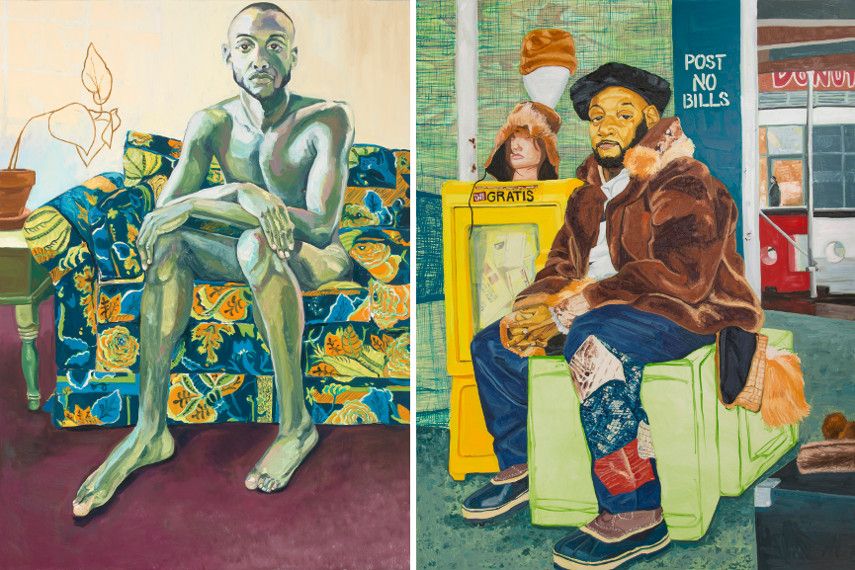 The Works
The starting point of her reconsideration of portraiture can be traced back to her earliest series, Visible Man, where she skillfully challenged conventional representations of blackness.
For instance, the painting Jiréh (2013) depicts an unclothed student from the Yale School of Drama who is gazing directly at the viewer, while in later works belonging to the Nights in Harlem series, Casteel focuses on men and women found on the streets of her neighborhood indicating the significance of public spaces and social relationships they evoke.
On the other hand, with her cropped subway paintings, Casteel turns to an exploration of anonymity and individuality as she observes closely everyday gestures on New York City trains.
The current exhibition also includes the mentioned portraits of Casteel's students from Rutgers University-Newark that underline both the closeness and estrangement shared by the artist and the sitters.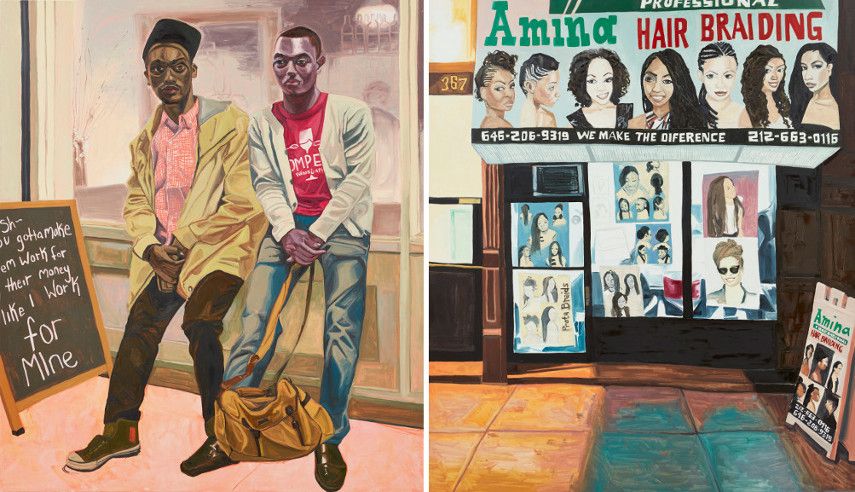 Within Reach at The New Museum
An illustrated catalog published by the museum accompanies the exhibition and includes interviews with the artist conducted by the curator Massimiliano Gioni, and Thelma Golden, as well as few commissioned texts written by established scholars.
Jordan Casteel: Within Reach will be on display at the New Museum in New York until 1 March 2021. The museum is reopening on September 15, 2020.
Jordan Casteel: Within Reach at New Museum New York
Featured images: Jordan Casteel: Within Reach, 2020. Exhibition views: New Museum, New York. Photo: Dario Lasagni. All images courtesy New Museum.