Jordan Seiler, the artist who has dedicated his career to taking over public spaces from billboard advertisements and large corporations recently visited Norway and unveiled his new digital art project. The artist spent five days in the Norwegian town of Stavanger doing what he does best - busting adds around the city center and promoting public art. Additionally, he used the noted Aftenblad Wall in Stavanger to present his new NuART x PAC app that was created in collaboration with Nuart Public Project.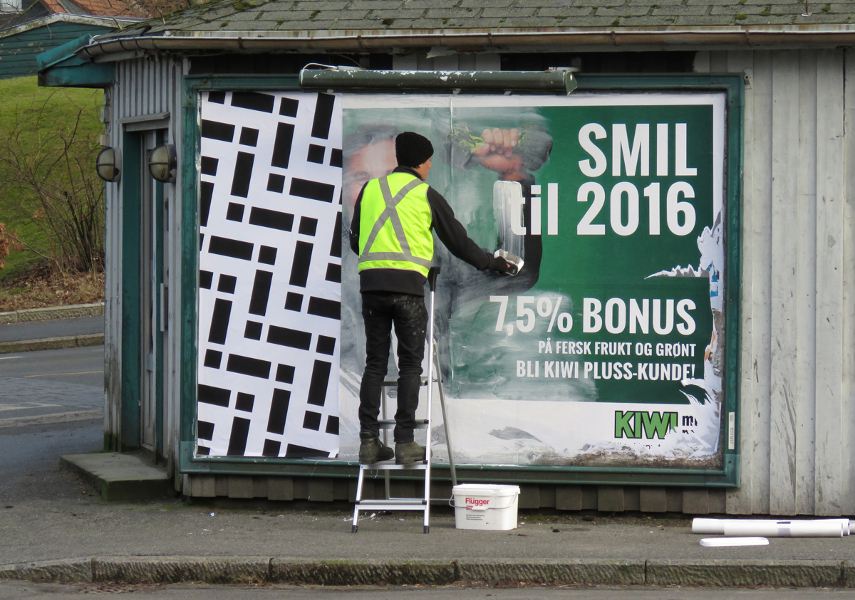 Jordan Seiler's Battle for the Public Space
It's been sixteen years since Jordan Seiler put up his first artwork on the billboard of a subway station in New York. What begun as a desire to present his work to vast audience turned into a long-term PublicAdCampaign project that questions the outdoor advertisings predominance in public space. Throughout the years, Jordan Seiler's project turned into a collective movement that executed numerous public space takeovers and turned campaign billboards into giant canvases that various artists painted on. Lately, the New York artist turned to technology to further expand his idea of using public space for art rather than advertising and created No AD app. Having realized that the next public space battle will be taking place in virtual rather than regular reality, Jordan Seiler worked with several organizations and artists in creating the app that transforms commercial adds into photography, painting, animation and street artworks. In 2012, NO AD mobile app created in collaboration with Jowy Romano of Subway Art Blog, was presented to the world at Nuart Festival.
Jordan Seiler talks about The Aftenblad Wall Project
NuART x PAC app
For his latest project in Stavanger, Jordan Seiler expands the NO AD project by using the technology of augmented reality to turn billboards into numerous works of art in the digital space. All that visitors need to do in order to enter this exciting digital world, is to download a completely free NuART x PAC app from Apple Store or Google Play, launch it and then point the app to a large Jordan Seiler's photograph located on a billboard provided by NuART. By holding a smartphone or a tablet in front of Jordan Seiler's artwork the app users will unlock a series of images and videos that they can view and easily scroll through.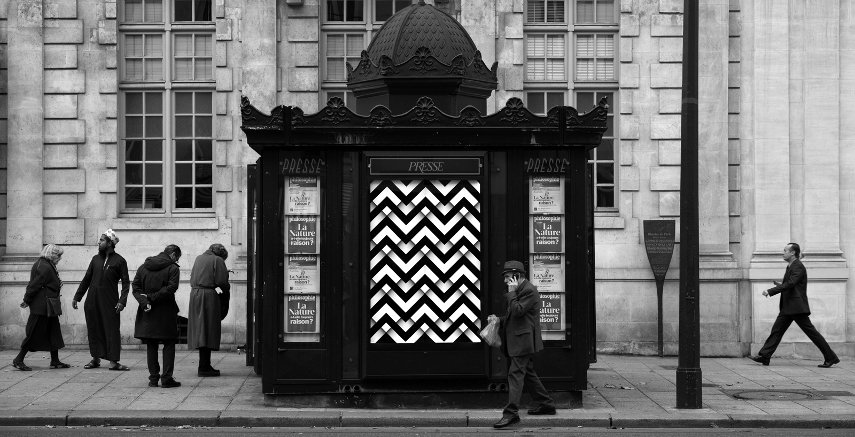 The Aftenblad Wall
Jordan Seiler interactive artwork is located on the public art surface entitled The Aftenblad Wall. The Aftenblad Wall contains a large billboard-like surface where artists from various art fields can create new works and communicate messages in public space. This public art project was created by Stavanger Aftenblad newspaper and Nuart Festival Stavanger with the aim of redefining the common perception of contemporary and public art. The Aftenblad Wall was officially inaugurated by Sandra Chevrier in 2015, who created a large superhero-inspired mural as a part of Nuart Festival's 15th anniversary. If you would like to know more about Jordan Seiler's innovative work then check out his interview for Contemporary art Stavanger.
Feel free to try the new app on the pictures in this article and share your impressions on our Facebook page
Images courtesy of the artist and Nuart Public Project