The story of Barcelona's Montana is quite a unique one. What started as a commercial spray can shop grew into a spectacular platform dedicated to urban artists not only in the city, but also all around Europe, and even the world. When Jordi Rubio founded Montana back in 1994, all he wanted to do was make spray accessible to those who love and make graffiti. Without any expectations, he embarked on a journey that changed his and the lives of many around him. His vision remained the same for the past 23 years, but his business expanded, becoming one of the most relevant facilities of its kind on a global scale. Today, Montana is the most famous spray can brand in the world, which also offers an exhibition space in Barcelona, and houses an extensive collection of urban art.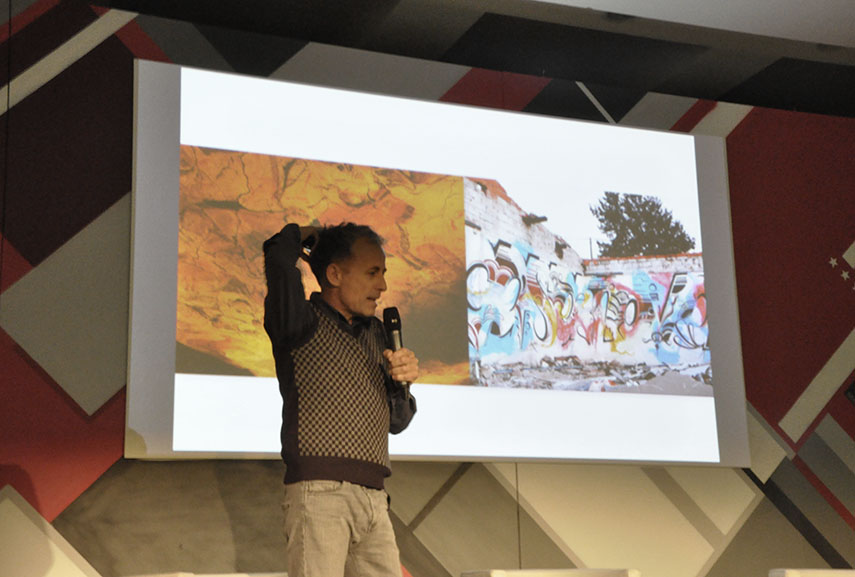 The Evolution of Street Art - Montana's Jordi Rubio in an Interview
At the first edition of the Urvanity Art Fair in Madrid this February, Mr. Rubio shared the amazing story of Montana, and the way it all changed for urban art over the past quarter of a century. During his talk as part of the event's conferences program, he guided us through the exciting years of urban art's evolution and development, which was closely followed by Montana. Because of their close relationship with the artists, their initiatives and ideas grew spontaneously, becoming an inexhaustible source of inspiration and tools. We had the great opportunity to catch up with Mr. Rubio after his talk, and to talk about his experience of being in the midst of history and in the role of an urban art collector.
What was street art in Barcelona like in the 1990s? Where is it now? What should an urban art collector know when buying art? Find out here.
Make sure you visit Widewalls on SoundCloud for more podcasts with leading art professionals!
At the moment, Montana Gallery is hosting a dual show of Greek artists Jamer and Sive, on view through March 25th, 2017 in Barcelona.
All images copyright Widewalls.