The past and present of Pop Art have been joined in Jörg Döring art. This artist from Düsseldorf has been one of the most successful representatives of contemporary Pop Art in Germany for 25 years now. Exploring the well-known motifs by adding his personal vision, he transforms them into something completely new and refreshing.
His play with popular iconography seems to raise questions regarding the temporality and linear progression of art. Is time actually progressing? To what extent does the past determine our present and future? – are just some of the questions provoked by Jörg Döring's works. Shown at the 30works Gallery at the exhibition titled Flashback Forward, Döring's art will undoubtedly provoke the similar queries in visitors who will come to see the exhibition this May.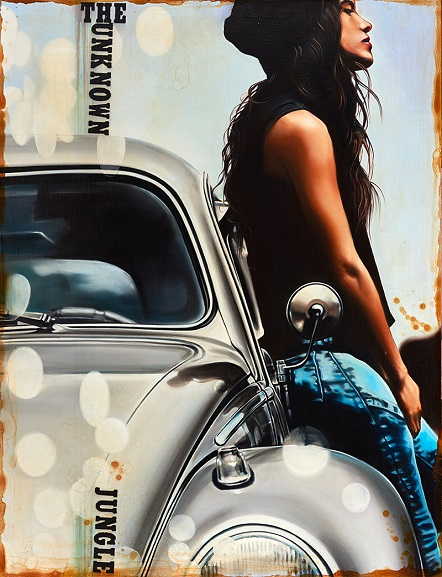 The Seeker of the New How
Jörg Döring experiments with artistic concepts and references, creating his own vision of the popular art. His artworks bring together the past and the present, as he challenges himself to create new and aesthetically relevant pictures. Acutely aware of the world in which the flood of images is inflated to the extreme, Döring is not trying to create something completely new, as he knows that this would be an impossible task.
Instead, his artworks represent his search for something new out of what is already present. Refereeing to himself as a seeker, Döring does not look for 'what' and 'why' in art, but for the new 'how'. His style is an exciting mixture of established popular iconography, rendered novel through the combination of traditional and innovative techniques.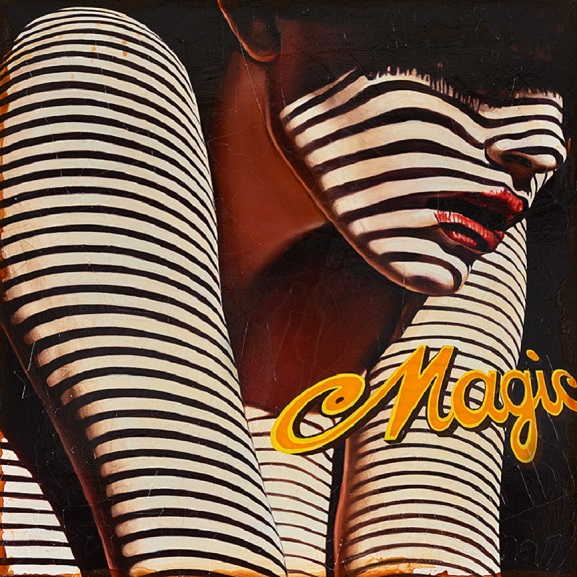 Jörg Döring Art – Re-Staging Popular Iconography through New Material Contexts
Although the motifs he employs first catch the attention of viewers, Jörg Döring is fascinated primarily with artistic techniques and materials. Oil paints in particular attract him, as they have been used for nearly 600 years, but can still be applied in novel and different ways, especially if fused with other materials. In addition to oil, he also uses epoxy resin, but not in the usual way. Instead, the artist finds a specific textural quality in it, which helps him create sensual and haptic structures. The popular icons are broken down by watercolours, combined with impasto, creating dynamic and peculiar works that stand out with their material effects.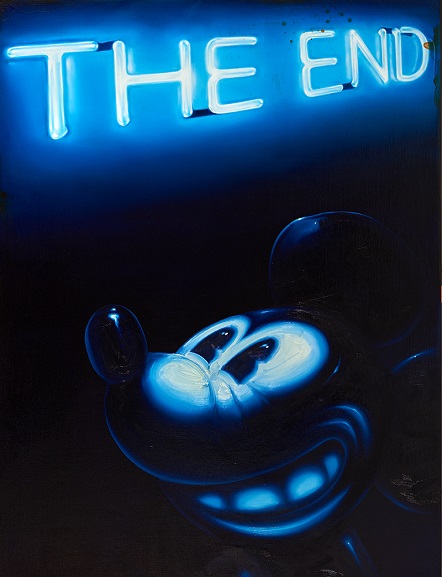 Flashback Forward at 30works Gallery
Living and working in Düsseldorf, Jörg Döring has exhibited his works at numerous local and international venues, including the Red Dot Art Fair in Miami, and Art Fair Cologne. His work has also been a part of various international private collections. The exhibition Flashback Forward opens at 30works Gallery, Antwerpener Str. 42, Cologne, on the 5th of May, and runs until the 27th May, 2017. Vernissage is scheduled for the 5th May from 7pm, and will include a talk with the artist, Gérard Margaritis, and art and cultural journalist Yorca Schmidt-Junker. The gallery is open from Thursday to Friday from 3-7pm, and on Saturday from 12-5pm.
Featured image: Joerg Doering - White Stripes, detail. All images courtesy of 30works Gallery.