A German mixed-media contemporary artist, Jörg Döring is one of the leading Neo-Pop artists in Germany. Highly influenced by the Pop Art movement that bloomed in the 60s and 70s, he portrays a world inhabited by film and television celebrities, Marvel and Disney comic book heroes, and great Hollywood icons like Humphrey Bogart, Clint Eastwood, and Marilyn Monroe. He brings along a contemporary Pop Art upgrade and refers to its paradox, the classical art of oil paintings. His latest body of work will soon be on view at Galerie Hegemann. Titled Liquid Summer, the exhibition will present his latest body of work will reaffirm his position as the master of style fusion and technical innovations.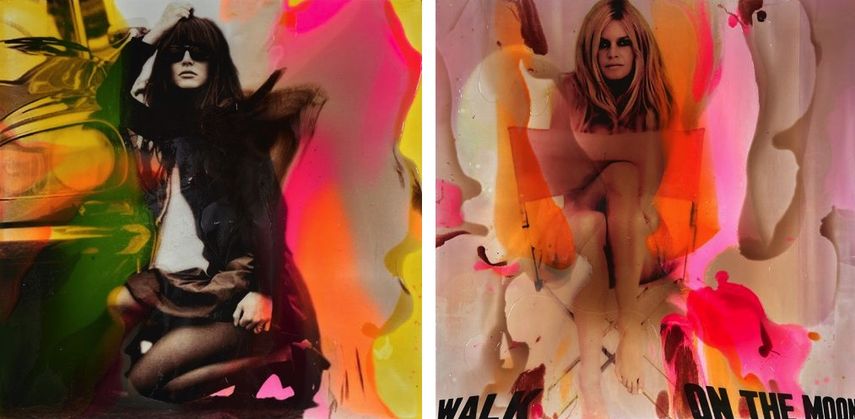 The Practice of Jorg Doring
Since the inception of his artistic career, Jörg Döring has been experimenting with various materials. Using screenprint, serigraphs, photo collage, acrylic, spray, and oil on canvas, Döring depicts various Comic and Pop Icons - from famous American icons such as Andy Warhol, Steve Mc Queen, Audrey Hepburn or Ursula Andress, to Superman, Pink Panther and other comic characters. Drawing from a pop culture industry, the artist combines symbols of our consumer society with popular personalities, offering variations of themes and characters. Developing his technique and style over the years, he started experimenting with the technique of serigraphy on canvas in 2000, combining it with typography and common advertising slogans or lyrics. His works on canvas consist of an alternate superposition of several serigraphic impressions applied by hand and painted again, offering a variety of colors always reinvented.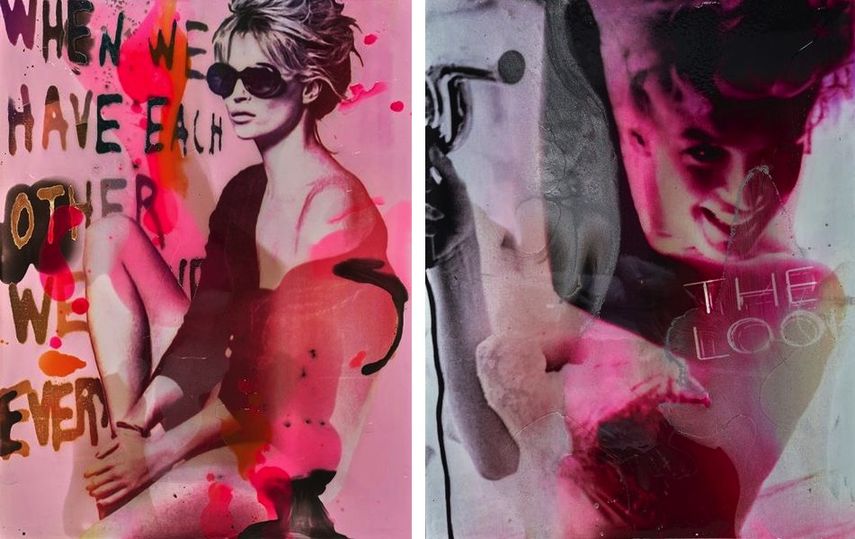 Liquid Summer
The new artworks of Jörg Döring are cheeky, sexy and characterized by a refreshing lightness. His use of epoxy resin, which appears to flow over the surface, creates a fascinating depth and transparency, which gives the motifs a unique effect. With his typical symbiosis of photography, painting and writing elements, he remains artistically faithful but also proves once again how innovative can new Pop Art be today.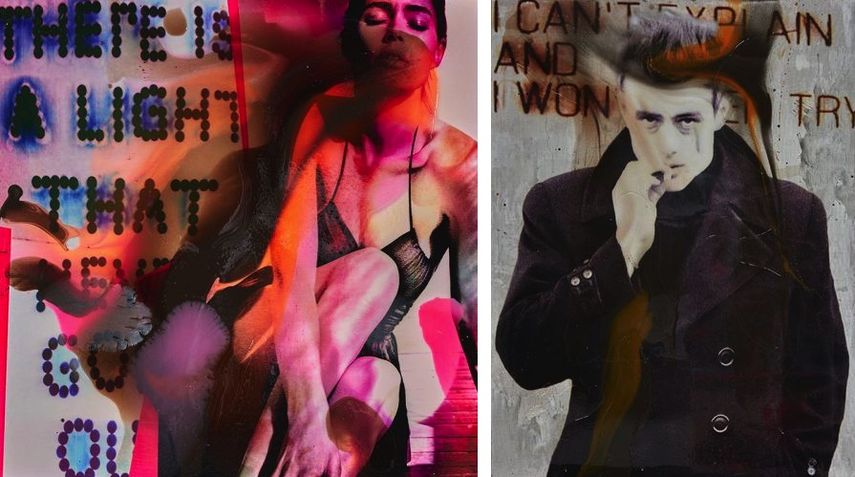 Jorg Doring Art Exhibition at Galerie Hegemann
Founded in 2011, Galerie Hegemann is strongly focused on Urban and Street Art. Situated directly in the center of Munich they are representing young and established international artists, with figurative paintings and sculptors being the key aspects of their program. The exhibition Liquid Summer will be on view at the gallery from August 25th until October 7th, 2017.
Featured image: Jörg Döring, courtesy the artist's website.