The Berliner Liste, also known as the oldest and largest art fair in the capital of Germany, will be held for the 13th time in September 2016. This enormous event, which has been gathering more than 120 galleries and artists from 24 countries as well as 10,000 art collectors each year, wouldn't be so successful without the careful guidance and deep dedication of Jörgen Golz, who has been the Berliner Liste director since 2012. Thanks to the unique vision of Mr. Golz, the Berliner Liste is unlike the famous high-priced art fairs in Basel, Miami or Cologne – instead, it focuses on the unconventional pieces of the most diverse aspiring artists and it doesn't revolve around academic stereotypes. Each year, Jörgen Golz welcomes numerous galleries, artists, and art enthusiasts from all over the world and gives them a precious opportunity to present their creative endeavors and make meaningful connections. Mr. Golz's policy is based on openness, but at the same time he is always looking for the highest quality pieces, together with Peter Funken, Stefan Maria Rother and Guillaume Trotin, the powerful trio of the Berliner Liste curators. Although the Berliner Liste and the capital of Germany belong together, the enticing ideas and plans of Jörgen Golz and his team have already spread beyond Berlin. In March 2014, they organized the Kölner Liste for the first time, simultaneously with the renowned Art Cologne, which proves the enviable organizational skills of Mr. Golz and his colleagues. In our interview with Jörgen Golz, we have covered a wide range of important topics related to exhibiting and selling art, as well as the current tendencies and trends in both German but also worldwide contemporary art scenes.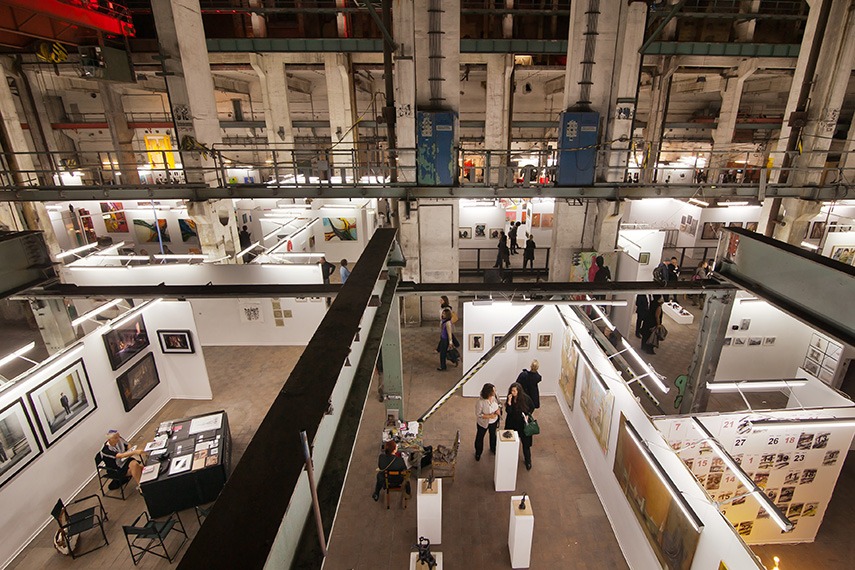 Growing Up Surrounded by Art
Widewalls: Mr. Golz, in September 2016 this will be your 5th time to govern the Berliner Liste art fair. While you have certainly obtained a lot of experience in the role of art fair director, what was your connection with the world of art before the Berliner Liste? Have you previously worked in the same field and if so, what were your most important career milestones?
Jörgen Golz: I have grown up, so to speak, surrounded by art and artists. My childhood friends were mostly creative people who are nowadays successful painters, cartoonists, actors, and directors. When it comes to my career, I worked as an engineer, manager, and producer for several theaters and museums. My most important collaborators were Dennis Oppenheim, American sculptor and performance artist, and Wolfgang Volz, German photographer and technical director of Christo. Talking about my important career milestones, I have participated in the organization of Sternstunden exhibition, held at The Gasometer Oberhausen, which is a former gas holder converted into an exhibition space.
Widewalls: The Berliner Liste has been very successful ever since it was conceived 13 years ago and it became one of the largest art fairs in Germany. What is the magic ingredient of the Berliner Liste which enabled it such long-lasting tradition?
JG: The Berliner Liste started as a satellite art fair to Art Forum Berlin, which doesn't exist anymore, and it was established to offer young, unknown artists an opportunity beyond traditional art fairs. Generally speaking, to organize an art fair you need to show courage, adequate experience, passion and a good knowledge of the current art trends. Of particular importance is my committed team, dedicated to building respectful relationships with the exhibitors. Last but not least: every fair needs a little bit of luck.
Widewalls: Rather than promoting the well-known local and international artists, the main goal of the Berliner Liste is focusing on the extraordinary pieces which didn't win much public exposure yet. Do you participate in the selection process as well and do you find it challenging to decide which pieces will enter the show?
JG: Selection process is like a treasure hunt. Every year we discover new exciting works and artists. That's the beauty of creativity: it is an ever-changing, unpredictable world. Myself and the team of curators usually agree on who can participate in the fair - only occasionally we have controversial discussions. At the same time, we have confidence in the personal responsibility of exhibitors to bring only the best of their artworks. We aim at finding a good balance between quality, vibrancy, and innovativeness.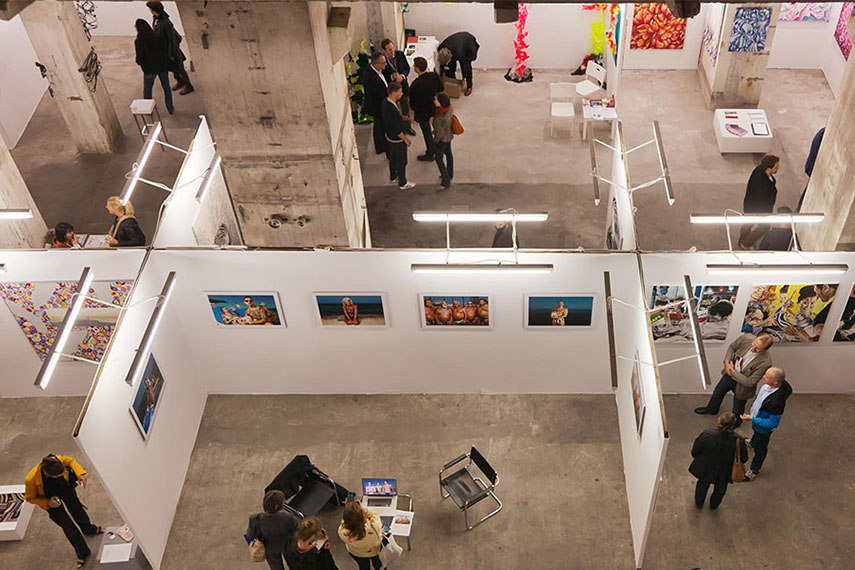 The Value of an Artwork
Widewalls: The wide spectrum of art on display includes paintings, drawings, graphics, installations, video art, performances, photography and also urban art this year, which is an innovative step. What is your opinion on the meaning and value of urban and street art, in Germany and abroad?
JG: When it comes to urban art, I enjoy its refreshing nature. All media is subject to more or less intense control by the government, except for street and urban art. But now that they are entering the hallowed halls of the art world, it might become more challenging for them to preserve their authenticity.
Widewalls: Talking about the value of art, the Berliner Liste emphasizes the fact that it promotes affordable yet quality artworks. What do you think about the process of assigning an adequate monetary value to an artwork? Do you find it rather challenging or even uncomfortable at times?
JG: The pricing is a real challenge for artists because it is tricky to find a balance between artistic efforts and the actual market value, which is measured by the well-known factors. Our exhibiting artists are still relatively unknown, hence they haven't experienced the hype and serious commercial successes quite yet. However, many collectors who have the right nose for aspiring talents see the Berliner Liste as a good investment. In a nutshell, we think that every collector should believe his own eyes and intuition and buy what he pleases.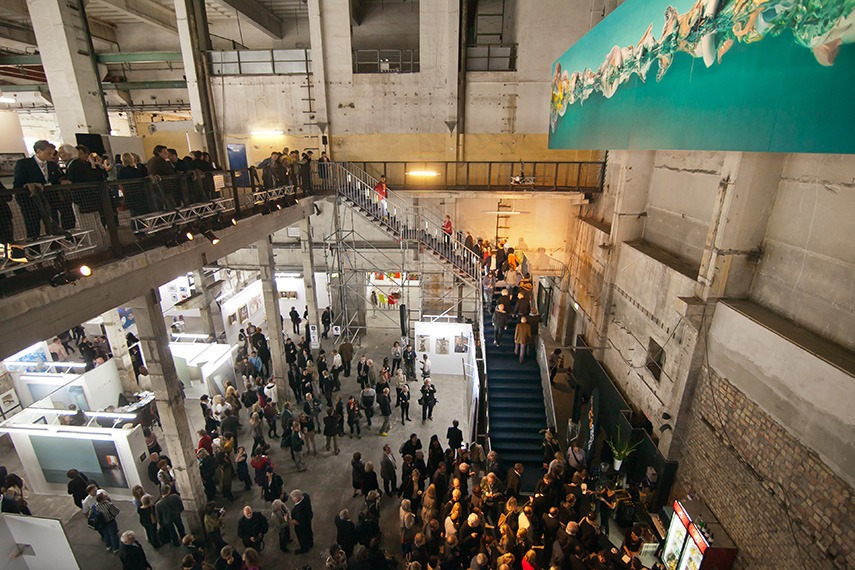 Berlin, London and New York as Modern Art Flagships
Widewalls: In addition to the Berliner Liste, you also organize another important art fair called the Kölner Liste. Can you briefly compare these two fairs? What would be their main differences?
JG: Their contents do not differ; both events are international fairs for art enthusiasts. The differences are only the venue and time, and the fact that Cologne has a more established art market with a higher purchasing power. Our exhibitors in Cologne often make a lot of successful sales. The Kölner Liste has made an excellent progress and already doubled its visitors in the third edition, held last year. The upcoming 2017 exhibition will be held at XPOST Cologne, which is almost as large as the Kraftwerk Berlin. Inspired by the Berliner Liste and the Kölner Liste success, we plan to expand the same concept to other German cities.
Widewalls: Have you ever traveled to some famous art fairs abroad, such as Art Basel? What do you think about their policies and organization in general?
JG: Since my youth I've been visiting art fairs in Europe and America: Art Basel, Art Basel Miami Beach, Basel Liste, Freeze, Scope, Untitled, aaf, CAR, Art.Fair, BLOOM, Art Cologne… I love the diversity offered at these eclectic fairs, but I am sometimes irritated by their focusing on new visitor records and new record prices. Are these figures really a testament to quality?
Widewalls: Berlin has an undeniable reputation as one of the very centers of European contemporary art, which is the reason why projects such as the Berliner Liste can flourish. How about some other European cities? Do you see any great potential for similar art fairs elsewhere in Europe? Any examples?
JG: London is the undisputed favorite when it comes to the art trade. Talking about the art production sites, I see Berlin and New York as the current flagships. I don't think that anything will change in the next five years.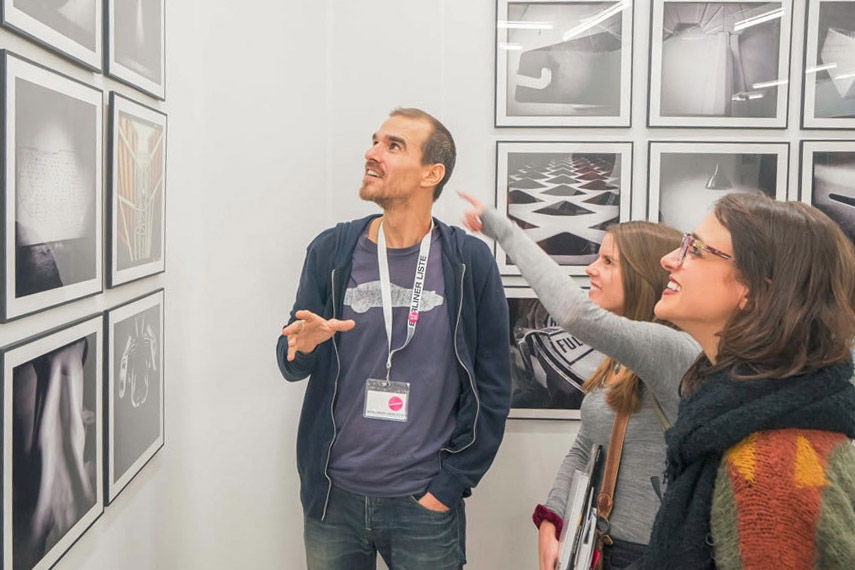 What to Expect at Berliner Liste 2016?
Widewalls: A personal question – are you an art collector yourself and what is your favorite genre of visual arts? Do you often visit galleries and museums and do you have any artspace in Berlin (or worldwide, don't limit yourself) that you find particularly impressive and that you'd like to recommend?
JG: Yes, I collect with joy and buy artworks not only during my own fairs. I have a particular weakness for kinetic objects. Tinguely, Siegfried Kreitner or Dead Chickens - I think they are fabulous. I was also strongly moved by the exhibition of Rebecca Horn, installation and body modification artist, held in 1994 at the New National Gallery. Visiting the well-known museums and exhibitions is always worthwhile – for instance, my recommendation would be the iconic Documenta exhibit of contemporary art, which takes place every five years in Kassel, Germany. My general recommendation is, to trust your own judgment, to follow your own senses and go your own way.
Widewalls: Finally, what would be your message to aspiring artists and art enthusiasts who will visit and participate in the upcoming 2016 Berliner Liste? What can they expect this year?
JG: We showcase an exciting range of affordable contemporary works. This year, we will feature 120 exhibitors from 25 countries. The entire fair will be divided into four sections - Artist, Gallery, Photo and Urban Art Section. Additionally, we will exhibit the works of 113 Japanese artists, innovative sculptures by Master Kang from Taiwan, digital media art and this will be happening in one of the most spectacular buildings in Berlin! The upcoming Berliner Liste will be a truly unforgettable show for both visitors and participants!
Featured image: Jörgen Golz's Portrait - Courtesy of Berliner Liste