The 1960s were a momentous decade, marked by significant political and social shifts such as the assassination of the American president John Kennedy, the Cold war, the Space race, and the global phenomenon of the Student protests, to name the most striking ones. In such a tenuous atmosphere, various artists felt the need to articulate their society and themselves by producing critically charged works.
German artist Joseph Beuys was a prolific proponent of Fluxus, the predecessor of Conceptual art, social thinker and educator who believed that the society could be transformed via art. His ideas, as well as his deeds expressed through concepts such as social sculpture, as well as his political engagement, ultimately changed the course of the 20th century art and are still extremely influential today.
The privately-owned BASTIAN gallery in London will host an exhibition focused on Beuys' early sculptures made in the 1950s, to show how this iconic artist set the foundations of his revolutionizing practice.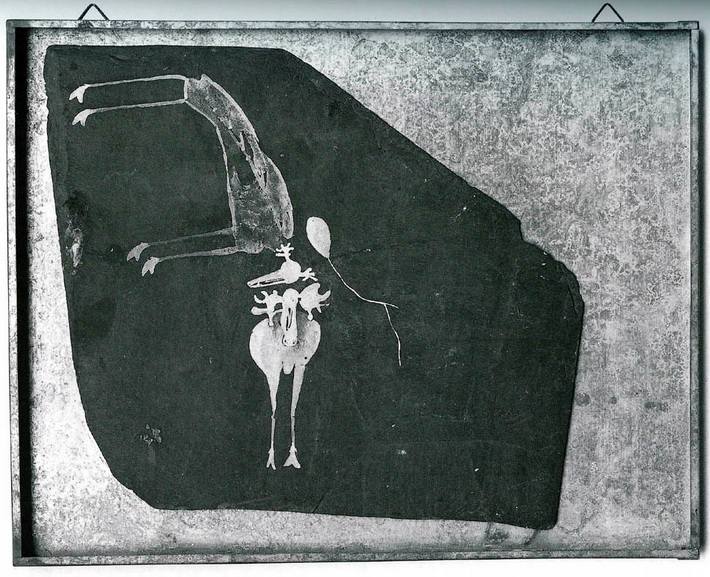 The Plunge Into Anthropology
The upcoming exhibition will show how Joseph Beuys started constructing his approach by unraveling the anthropological layers found in myths which fascinated him much. The sculptures and drawings made in the 1950s illustrate the artist's devotion to examining the nature-culture dualism, a dominating tension explored by anthropology.
Gradually, Beuys appropriated the role of a shaman to be emphasized in his later installations and performances by processing the natural phenomena, psychological processes and archetypal motifs.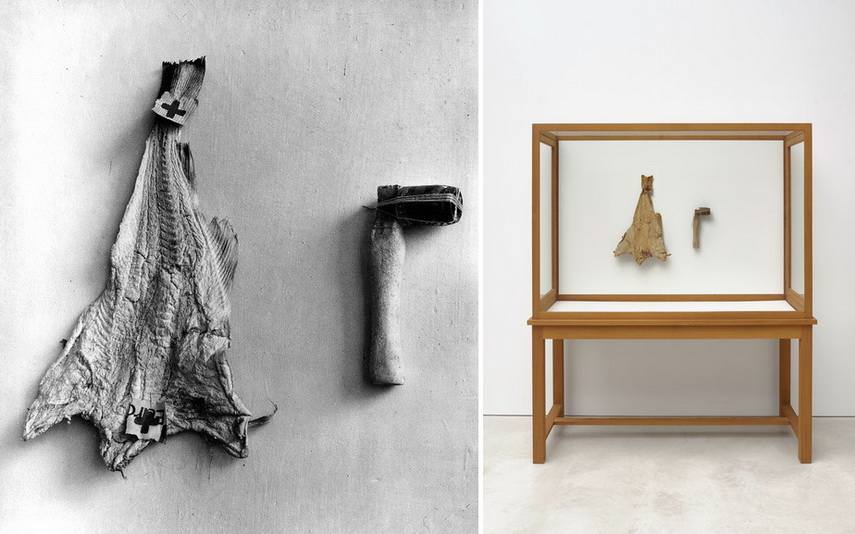 The Works
The audience will be able to see Beuys' sculpture The Couple from 1952-53, which features burial scene of a woman and a man laid next to each other on a bare stone base positioned in a glass vitrine. Although the work at first suggests eternal sleep of the lovers/partners, a deep cut in the woman's throat reveals the idea proposed by Homer in his iconic Odyssey that Death and Sleep are interconnected.
The other work to be displayed is called Hammer for the Hard of Hearing from 1959-60 depicts dried cod with hand-painted red-colored crosses of paper implying the artist's intent to propose a different spiritual content set against a hammer. Both objects present the mentioned nature-culture tension meaning the relationship between an organic material with a man-made tool.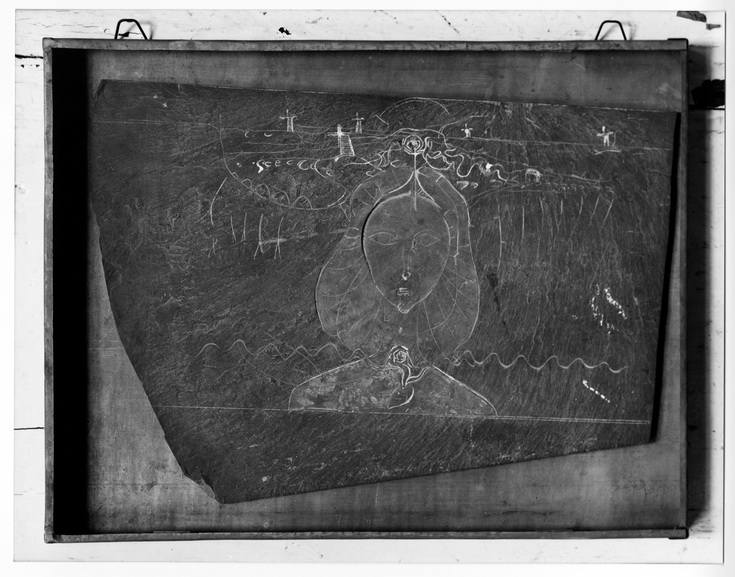 Beuys' Early Sculpture at BASTIAN
Much is to be said about Beuys' philosophical inclinations, but his practice is considered as a bridge fulfilling the gap between idea and matter, between artificial and natural, underlining the artist's concise agenda of dissecting the role of culture and nature in rethinking society differently.
A comprehensive bilingual catalog (in English and German) will accompany the exhibition.
Joseph Beuys: Sculptures from the 1950s will be on display at BASTIAN in London from 20 September until 16 November 2019.
Featured image: Joseph Beuys - The Couple, 1952 – 1953. Plaster, wax, wood, 77 x 60 x 20.5 cm. Installed in vitrine: 164 x 160 x 72 cm. Courtesy BASTIAN © Joseph Beuys Estate.