Joseph Loughborough has just released his latest print in a very limited edition of 15. Titled "The Mountain", this enchanting giclee print is richly hand finished with gold leaf. Priced at £ 100, the print is available from Loughborough's online store here.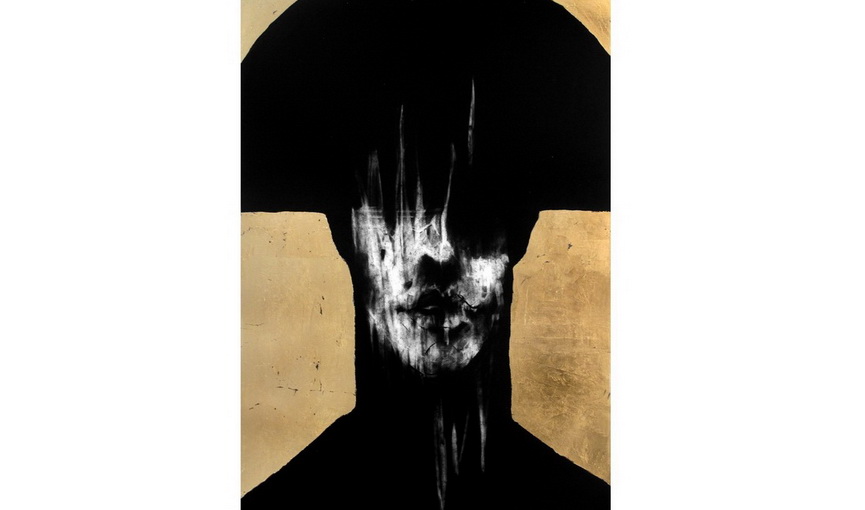 Expressive Work with Psychological and Symbolical Undertones
We are faced with another expressive work with psychological and symbolical undertones. The print shows Loughborough's strong focus on form. Portrait of a man is reduced to a simple shape, almost to a symbol. The title leads us to a number of interpretations for the symbolism of the mountain itself is very complex and diverse. The face delicately dissolves, as usual in the works of Loughborough, with eyes hidden. For a moment, the portrait irresistibly reminds of Francis Bacon's "Study after Velázquez's Portrait of Pope Innocent X". Starting from the fact that the face is usually the first thing we judge when we encounter another person, by deconstructing it Loughborough intends to reveal the truth about human nature. Considering Loughborough's propensity to grasp a comprehension of the human condition, it seems that the man equals mountain because to cognize the man is just as enormous challenge as to climb to the peak of the mountain. Black and gold complement each other both aesthetically and symbolically. Gold illuminates the print from within recalling Byzantine icons interpreted by contemporary visual language.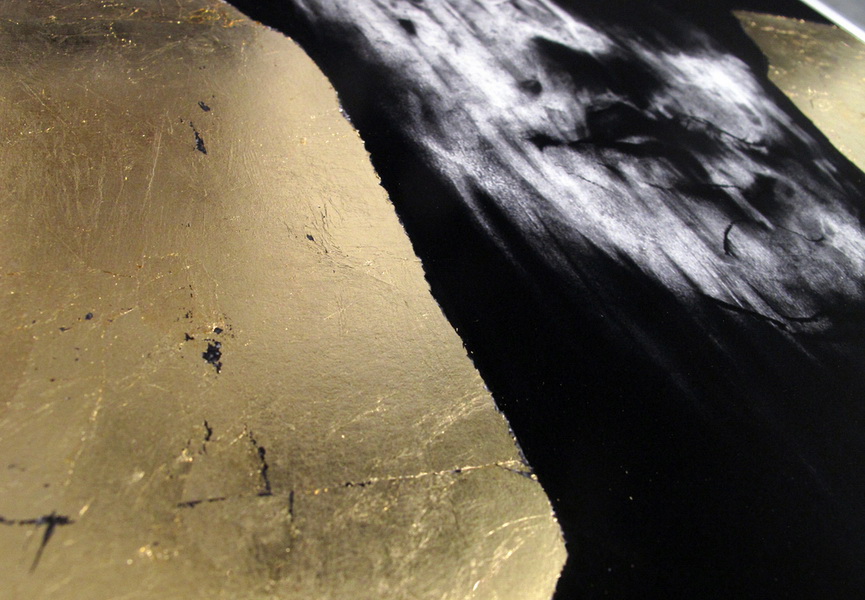 Joseph Loughborough
Joseph Loughborough (b. 1981) spent his formative years exploring the derelict boatyards and creeks of Portsmouth, on the south coast of the UK. After graduating from Portsmouth University he pursued interests in art, philosophy and skateboarding culture, living in London, Paris and currently Berlin. Loughborough draws inspiration from various themes concerned with Camus/Kierkegaard's notion of 'Absurdity'. Loughborough's work is often described as dark, though the artist himself has never looked at it this way. His intention has always been to create revealing, honest and expressive art. Questions are frequently asked of the viewer about how we interpret our oft-untold fears and desires.