Summer is the favorite season of the year for many and is often considered a perfect time for travels and adventures. During these summer journeys, travelers explore new places and often rediscover the connection between themselves and nature. In order to celebrate the arrival of summer, Joshua Liner Gallery will organize an exhibition of works that deal with the topic of escape into the vast landscapes of America. The exhibition entitled Land Escapes, will feature works by 18 emerging and established artists created in a variety of styles and mediums ranging from photography to prints, mixed media, and painting. The goal of the exhibition is to explore the Western tradition of landscape art and to reshape and redefine its numerous forms and possibilities.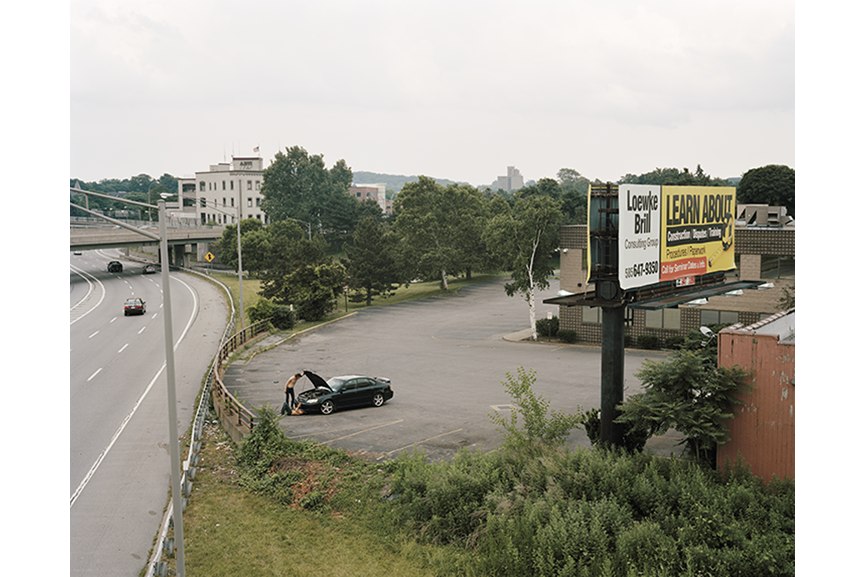 All-American Road Trip
Each artist has approached the topic with his or her own specific style and added personal memories to the pieces thus making the exhibition both versatile and deeply emotional. The American tradition of road trips represents a focal point for many of the exhibition's works. An artwork by Justine Kurland, for instance, is a part of her Sincere Auto Care series, dedicated to America's muscle car subculture and photographed during a three years long road trip the artist took with her young son. A photograph of a single car driving down the desert highway by Jim Mangan, on the other hand, conveys the feeling of loneliness often experienced on these long journeys. The feeling of lonesomeness is also visible on Monkey Wrench artwork by Alison Elizabeth Taylor. The American artist depicted two detached human figures that convey the sense of alienation and solitude while residing amid a vast desert background.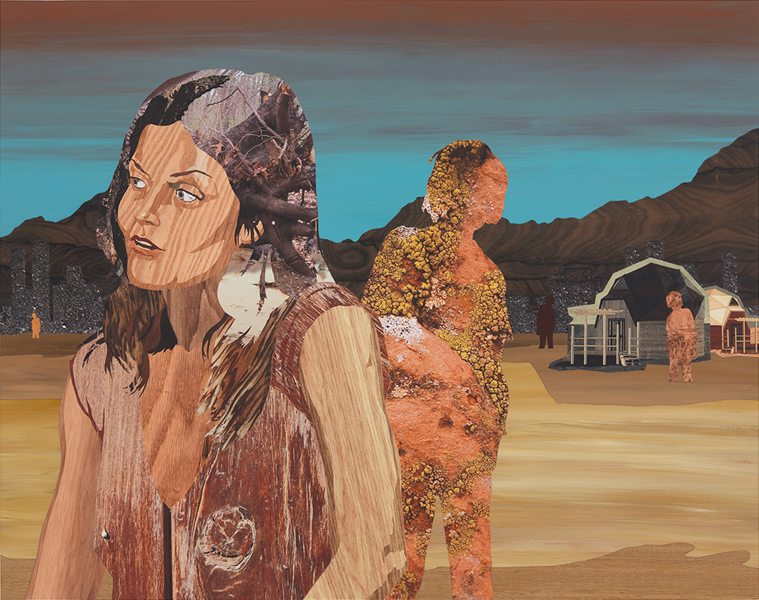 Landscape Art at Joshua Liner Gallery
The emotion of nostalgia is noticeable in the artwork created by William Wegman. The artist has used his extensive collection of vintage postcards as the inspiration and a starting point for his landscape painting entitled Three and a Halfsome. There's something vintage about a digital landscape produced with a camera of Penelope Umbrico, that's quite reminiscent of televised forms and colors. Photographer Eileen Quinlan has chosen an abstract approach to the topic and used flatbed scanners, and manipulated the light with mirrors to create a series of abstract landscapes that convey the sense of motion and speed. Matthew Brandt's prints, on the other hand, incorporate landscapes directly into the art piece as the artist uses photographed trees as the main material for his prints.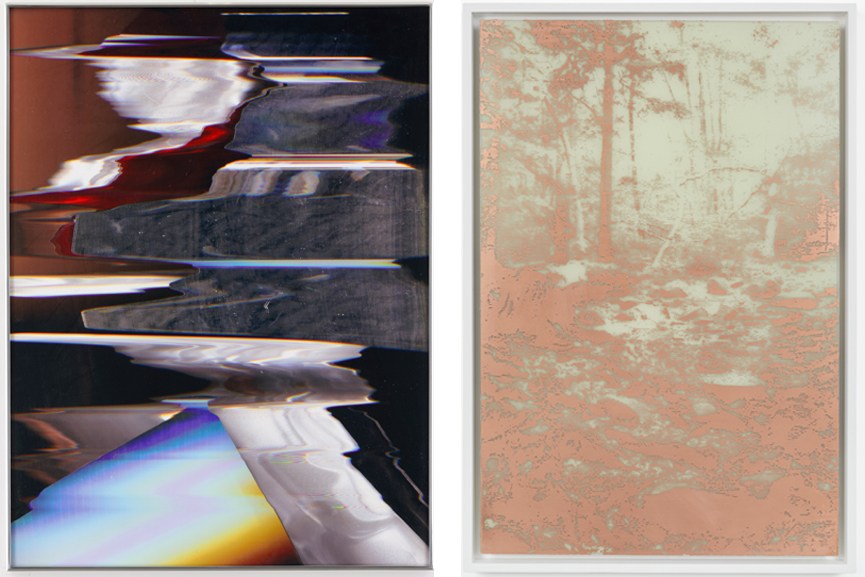 Summer-inspired Group Show in New York
Land Escape group show will open on June 9th at Joshua Liner Gallery in New York. The exhibition will feature an array of works by 18 exceptional artists including Alec Soth, Brea Souders, Cheryl Kelley, David Ellis, Ed Ruscha, Evan Hecox, James Hoff, Letha Wilson, Mark Innerst, Sam Friedman, and Wayne White. The visitors of Joshua Liner Gallery will have the opportunity to lose themselves in the vast American landscapes till July 8th, 2016 when the exhibition will close.
Featured images : Left : Eileen Quinlan - Twin Galaxies, 2015, courtesy of the artist and Miguel Abreu Gallery / Right : James Hoff - Useless Landscape No. 12, 2016, courtesy of artist and Calicoon Fine Arts ; Penelope Umbrico- 26_IMG_6543, 2014, courtesy of  artist and Mark Moore Gallery ; Brea Souders - Film Electric, 2013, courtesy of the artist and Bruce Silverstein Gallery