The annual Summer Mixer is about to open in Joshua Liner Gallery in New York. It is the third time in a row that this event is being hosted by the gallery and, as before, this group show will gather many contemporary artists, both long-time friends of the gallery and those who exhibit in this space for the first time. Joshua Liner Galley has been well known for putting up many interesting collective shows, and after the successful All Types of Characters, they are presenting us with a multi-disciplinary group of artists in the exhibition which will cover artistic practices from installation and sculpture to painting and mixed-media works.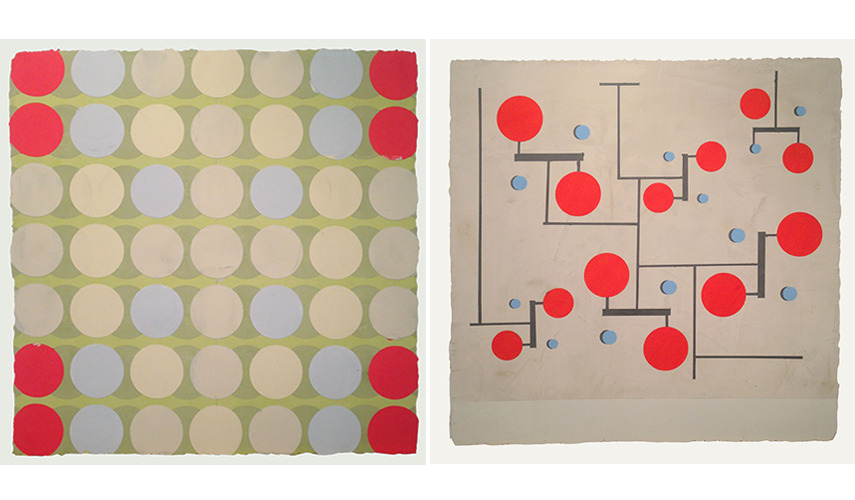 Exploring the Field of Abstractionism at Joshua Liner Gallery
The roster for this exhibition will include nine artists, most of them oriented towards painting practices. The common thread between them is the use of geometric forms as a dominant theme. However, they differ immensely in their approach to painting and visual language. Elise Ferguson works on MDF panels mostly with simple patterns, usually circles connected with simple lines which create dynamic and playful structures. Antonio Adriano Puleo creates grid paintings of identical size in which he explores how plain motifs with the use of different color or form can be arranged into an endless number of combinations and, therefore, accentuate the endless possibilities of the artistic creative process. Eric Shaw is exploring the ways in which artwork can share the feeling of motion even if the objects depicted on the canvas are steady and still. As a contrast to these artists inspired by geometrical form of abstractionism, stands Jane LaFarge Hamill with her portraits made in impasto painting style and Michael Swaney, Barcelona-based artist, inspired by the work of Jean Dubuffet, who explores the innocence of a drawing style often associated with childhood imagination.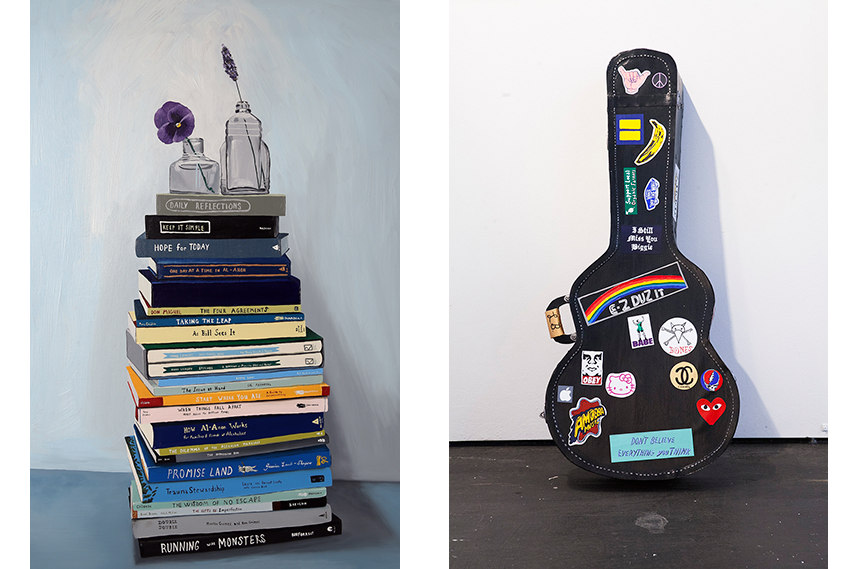 Summer Mixer: Installation, Collage and Sculpture
Aside from the paintings, mixed-media artworks, collage, sculptural and installation work will also be included in this year's Summer Mixer at Joshua Liner Gallery. Libby Black, Berkley-based artist is presenting recent sculptures and paintings that explore the notion of one's identity through the use of ordinary personal possessions and commercial product like bumper stickers. Daniel Joseph will showcase his new installation inspired by some notable works of Marcel Duchamp. He is presenting us with a real life love story, represented through the box of love notes written over one year, and exploring how profane love is perceived when displaced in an artificial setting of exhibition space. Sculptures of Mario Martinez influenced by the artist's interest in physical science will also be on view, as well as some exciting and vibrant collage works of Kristen Schiele inspired by her life experiences between US and Germany.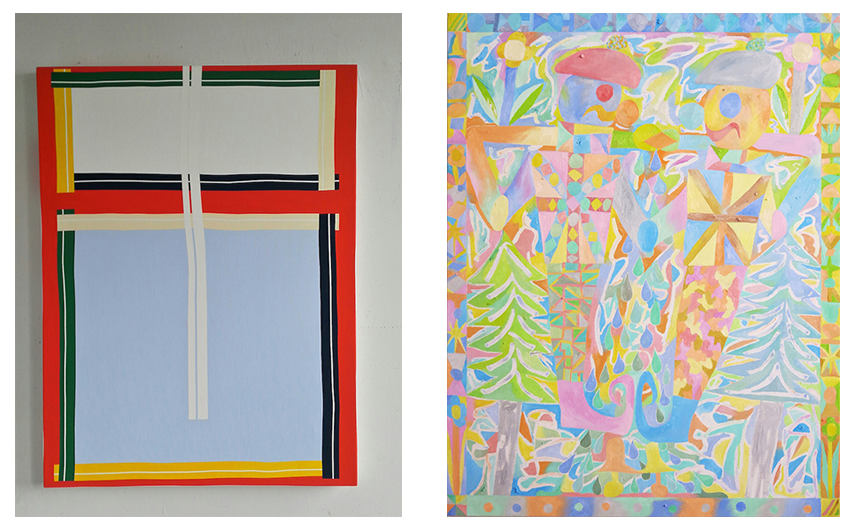 Summer Mixer Group Exhibition
Summer Mixer Exhibition promises to be one of the most impressive summer shows in New York that you simply need to visit. If you want to check out this extensive array of interesting artworks Joshua Liner Gallery will open its doors on July 16th and the exhibition will run until the 21st of August, 2015. The opening reception, with artists in attendance is set for 16th July from 6 pm to 8 pm.
You also shouldn't miss the opportunity to create your profile on My Widewalls! So sign up, it is FREE!
Featured Images:
Michael Swaney - Infinite Browser Painting #2, 2013 - Acrylic, gesso and ball-point pen on unprimed canvas, detail
Michael Swaney - Ghost Poet, 2013 - Acrylic, gesso and ball-point pen on unprimed canvas
Elise Ferguson – Loll, 2015, detail
All images courtesy of Joshua Liner Gallery