An emerging artist from Montreal, Josiane Lanthier explores the material conditions of painting, believing that the painting speaks for itself. Focusing on landscapes, still lifes and portraits, the artist removes the iconographic content of the forms, instead creating new abstract ones. Playing with color, texture, luminosity and overlapping layers, Lanthier examines color complementarity, manipulating one's perception and giving her work another dimension.
Galerie C.O.A is currently hosting the first solo exhibit of this talented artist. Simply titled Josiane Lanthier, the show brings together the new body of work, spotlighting her singular vision.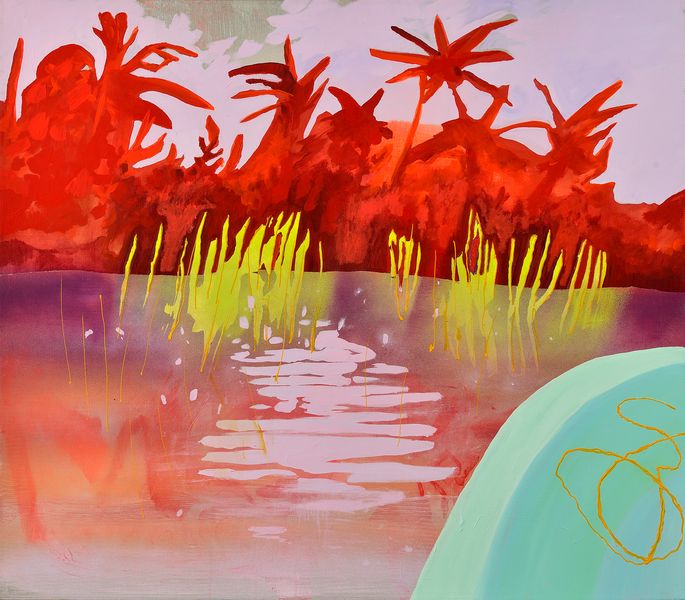 The Practice of Josiane Lanthier
Focusing on the materiality, Josiane Lanthier creates works imbued with density, revealing the importance of the gesture as such. Juxtaposing bright, saturated shades mixed with pastels, she allows the colors in her work to radiate. She has a remarkable ability to infuse warmth to cool tones, an approach that remains the center of her practice.
At times, Lanthier works from photographs that she captures, and on other occasions, from her memory. While imbued with nature, her works are semi-abstract landscapes characterized by organic shapes. The resulting works transport the viewer into a parallel work, creating a feeling of not being certain of where one is, and ultimately, what one sees.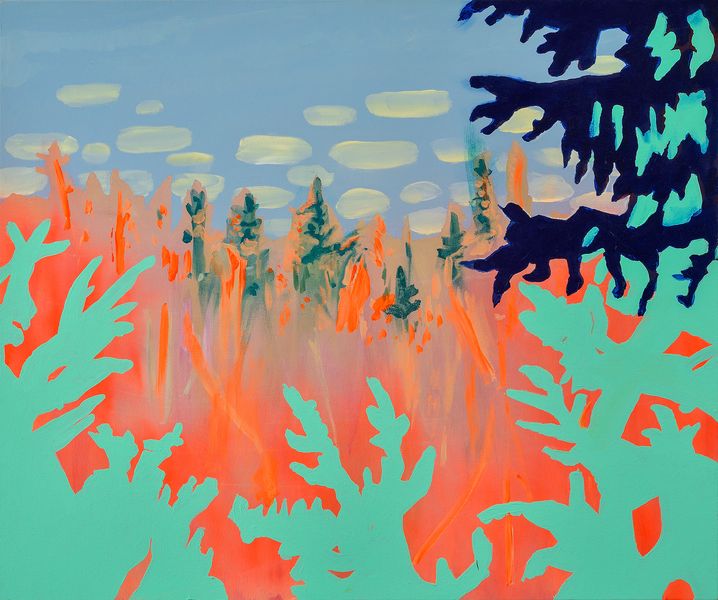 Nature As Inspiration
In her practice, Lanthier experiments with different tools, textures, and finishes, forever on the lookout for startling results. She prefers coloring to drawing, placing a greater emphasis on the process rather than the subject matter.
In love with light, color and landscapes, the artist once explained: "The composition of trees in space, the brightness of waves in the water, and holes of sky made by branches and leaves… There's something to be had in these shapes."
The recurring elements in her work are organic forms, the contour lines of a geographical map, painted overtop the background scene, together creating a vaporous image.
This recent body of work has been inspired by Rimouski's Bic park, the small town of Percé in Gaspésie, or even Mazunte in Mexico, with its mythical sunsets in vibrant colors.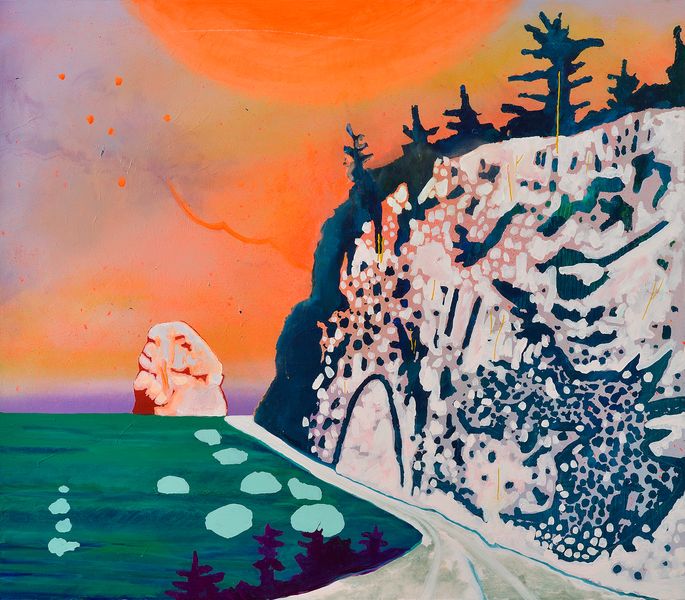 Josiane Lanthier Exhibition at Galerie C.O.A
Josiane Lanthier has been a professional artist since 2008, completing a Bachelor of Arts degree in visual arts at the Université du Québec à Montréal (UQAM) in 2014. She has participated in numerous group shows in Quebec and has won prizes for her oeuvre. She lives and works in Montreal.
The exhibition Josiane Lanthier is on view online at Montreal's Galerie C.O.A website.
Featured image: Josiane Lanthier - Les sapins vibrent et la mer est sauvage; Le rocher percé. All images courtesy of Galerie C.O.A.